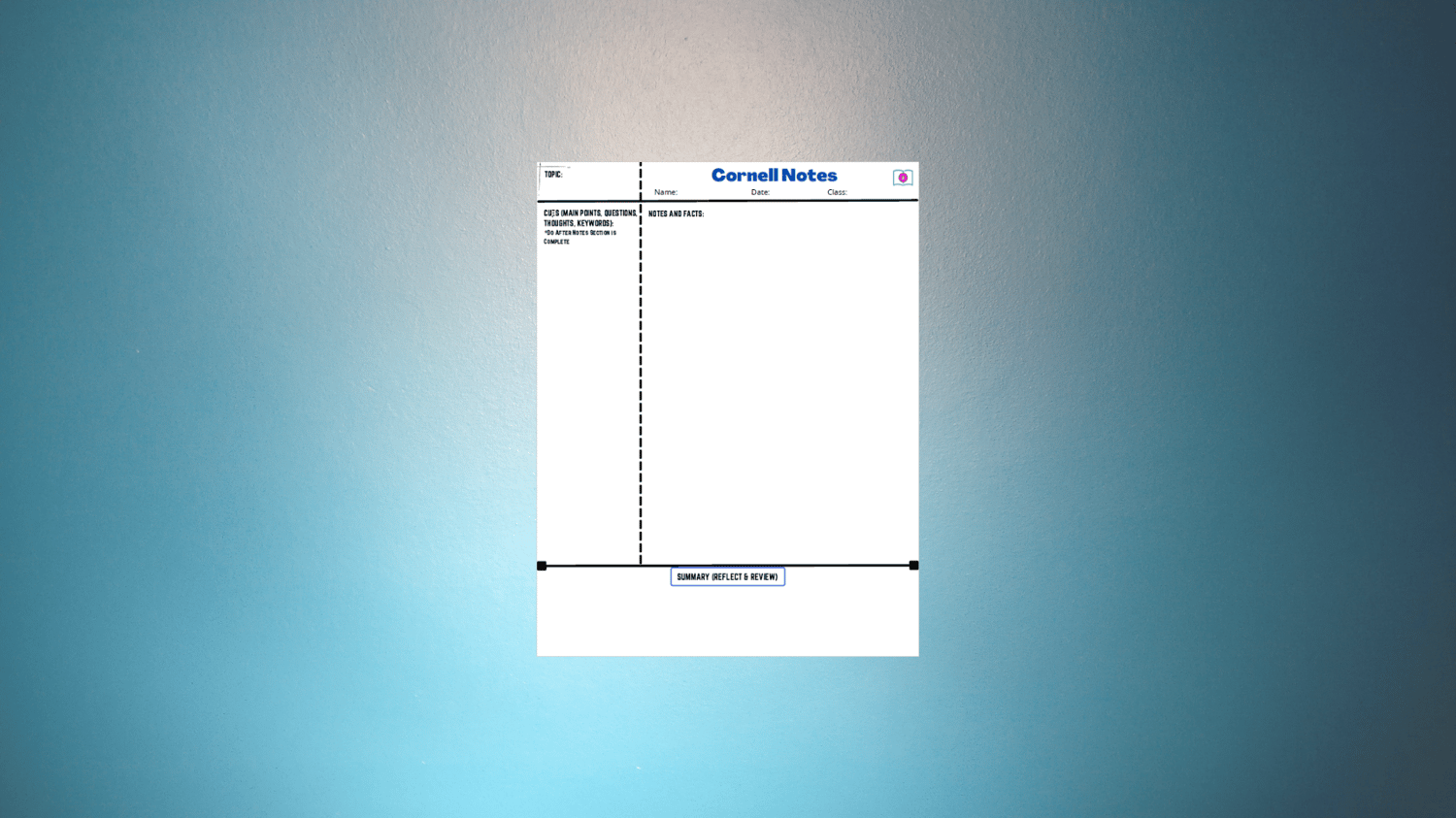 Cornell Notes
On Sale
If you're looking for a better way to take notes, you should try this method.
The Cornell Notetaking System helps you keep your notes organized and also improves how you study via the use of active recall -a learning method that uses memory stimulation to actively retrieve information.
One good thing about this method is that you can make the sheet or buy a pre-made one (which I suggest you do).
Now, you're probably wondering why you should buy a pre-made notetaking worksheet. I mean, you can make your own. 
But that's a pain to do every single time you have to write down notes.
That's why this worksheet, the Cornell Notes Worksheet, is a good option.
You can just buy it once and print one out every time you need to take down notes instead of having to create it. Or even better, you can print out a handful and keep it in your notebook, where they'll be ready to use.
In addition to its convenience, it can also help you:
Make studying more efficient with active recall
Keep your notes neat and organized
And did I say it's convenient?
So, if you want to do better in school, buy this worksheet and implement it into your studying.