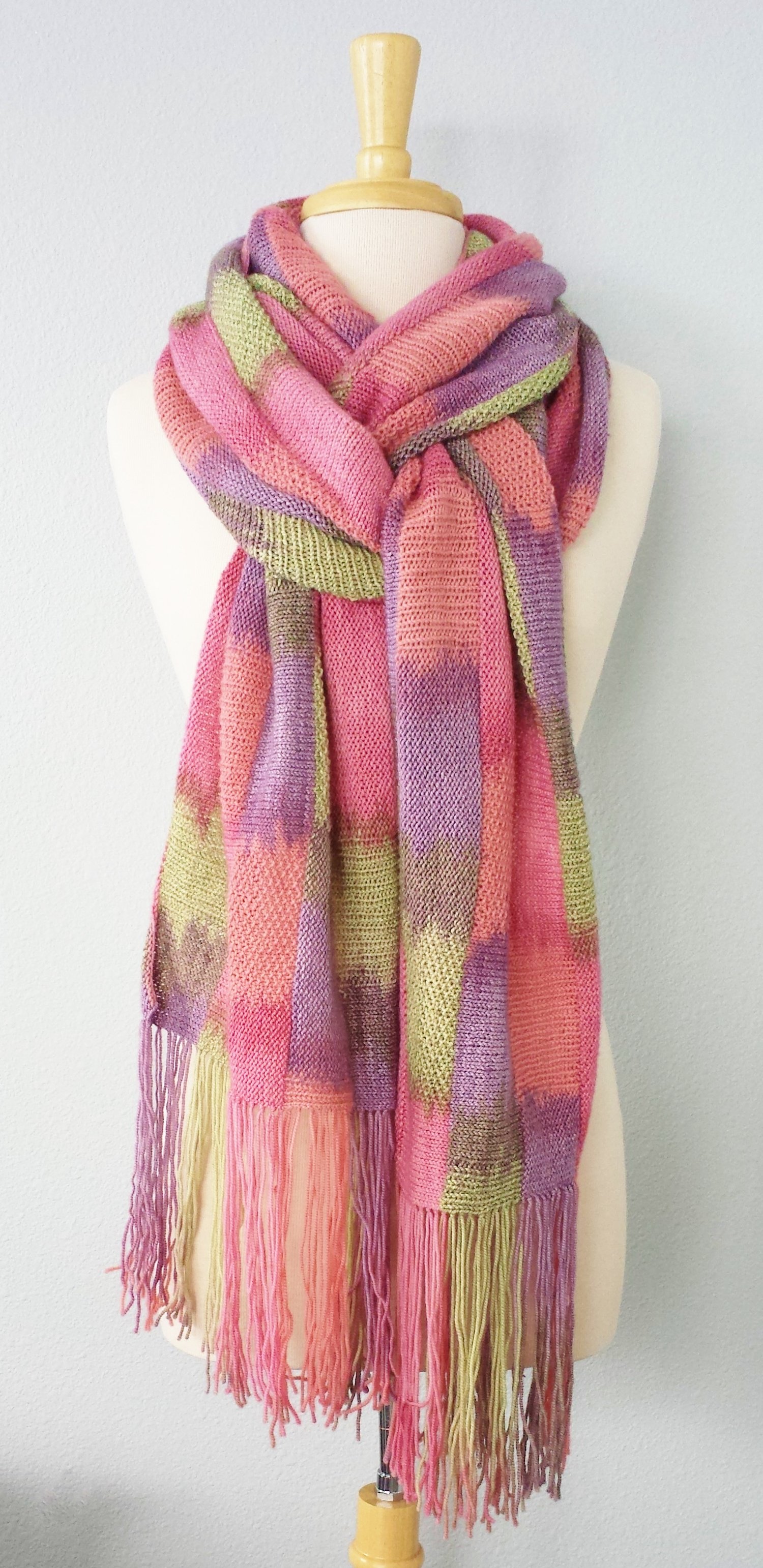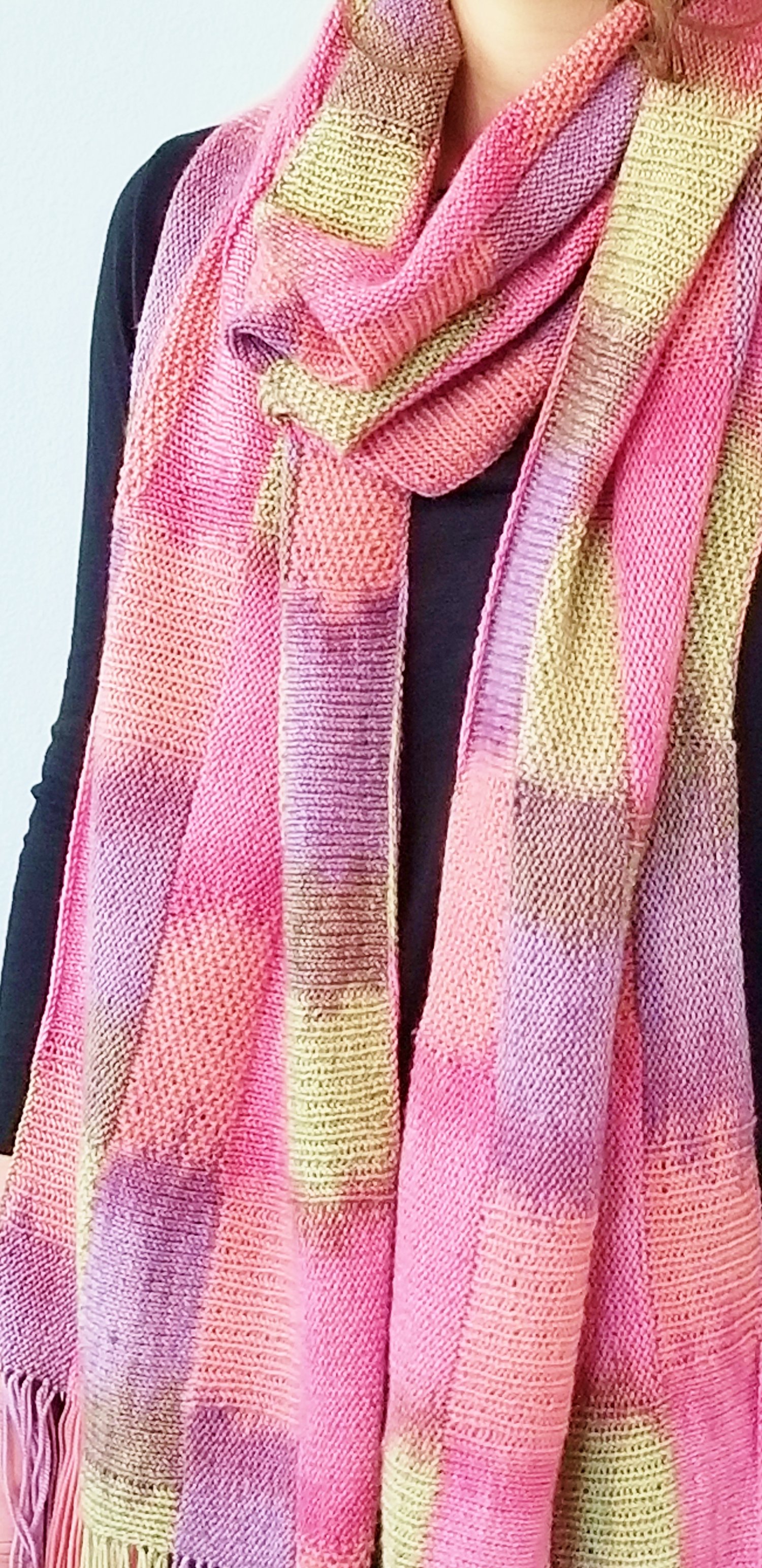 Genevieve
On Sale
Meet Genevieve.
She is sophisticated and colorful, mysterious and textural. She is smart; she won't be seduced by the beauty of hand-painted yarns only to be betrayed by their unpredictability. She is in control of her destiny. Variegated yarns conform to her will; they are not her boss. She has the recipe for beauty and she is willing to share it. Let her lead you beyond the jungle, beyond your struggle for what to do with your recent exotic yarn purchase. She's been there. She's not going back. You don't have to either.
This is a recipe-style pattern for creating an accessory piece with hand-painted yarn. Specific yarn requirements, needle size, gauge and other details are up to the knitter. Swatching is necessary for a successful project.
Skill Level:
Intermediate
Required Skills:
Working in-the-round
Finished Measurements:
Model shown measures 15"/38cm wide by 95"/241cm long excluding fringe.
Materials:

Yarn: Hand-painted smooth yarn with a short color repeat. Yardage varies based on size of intended project. Sample shown in Prism Merino Mia (100% merino wool; 190yds/2 oz), color Arroyo, 6 skeins.
Needles: Circular needles in size recommended on yarn label or larger.
Scrap yarn for provisional cast on
Crochet hook in same size as project needles
Stitch markers
Yarn needle
Pencil for making notes
Calculator