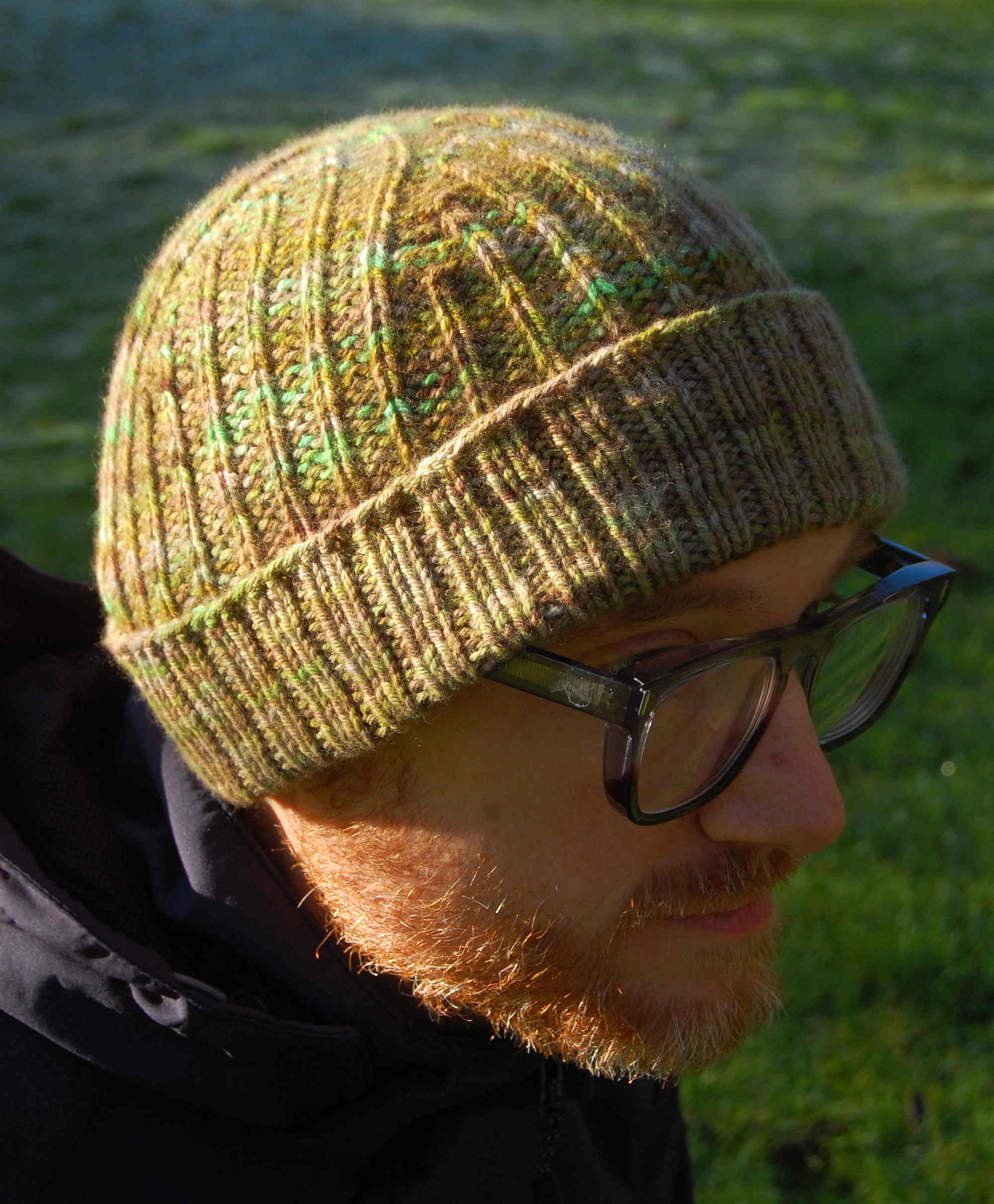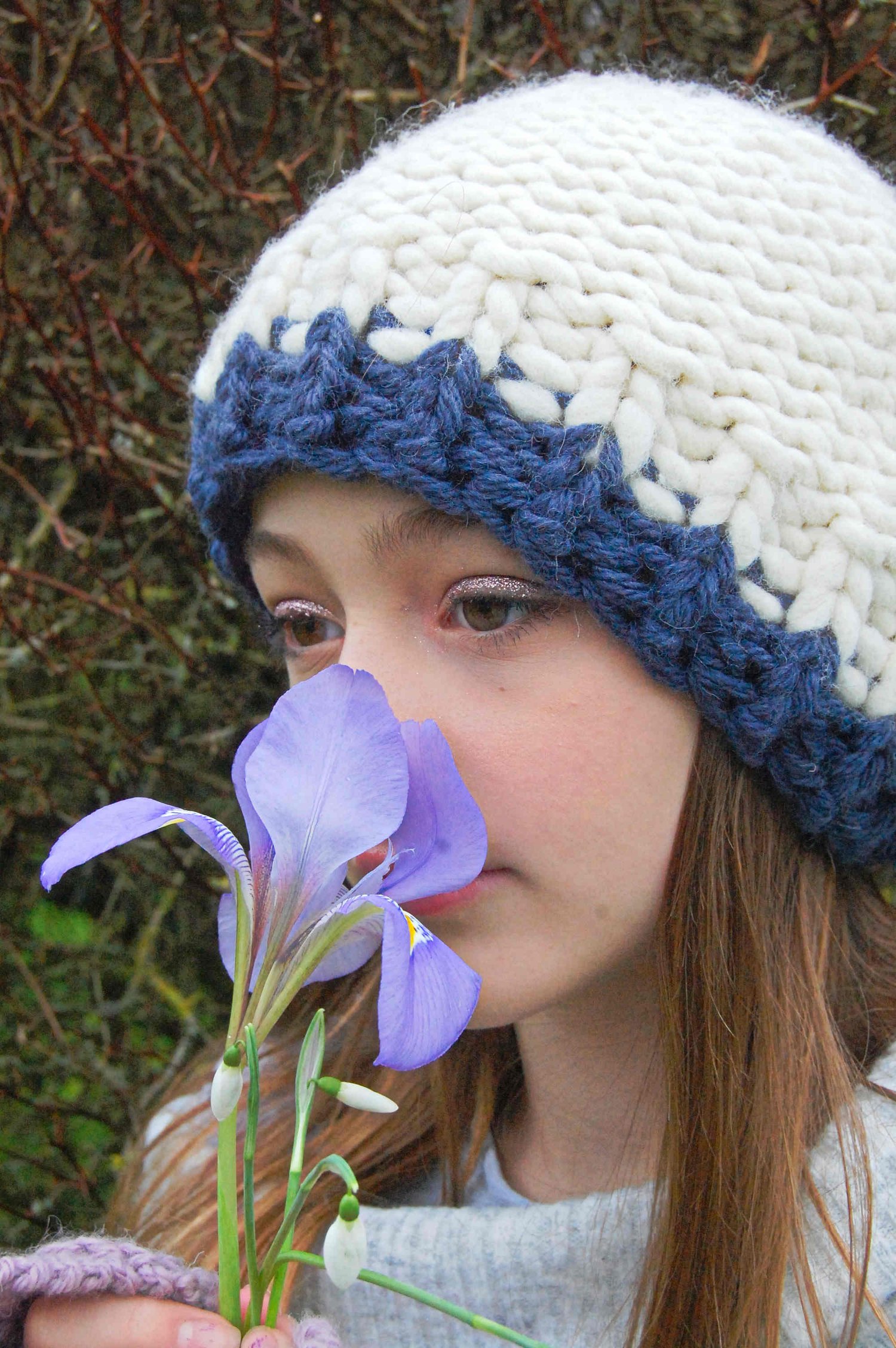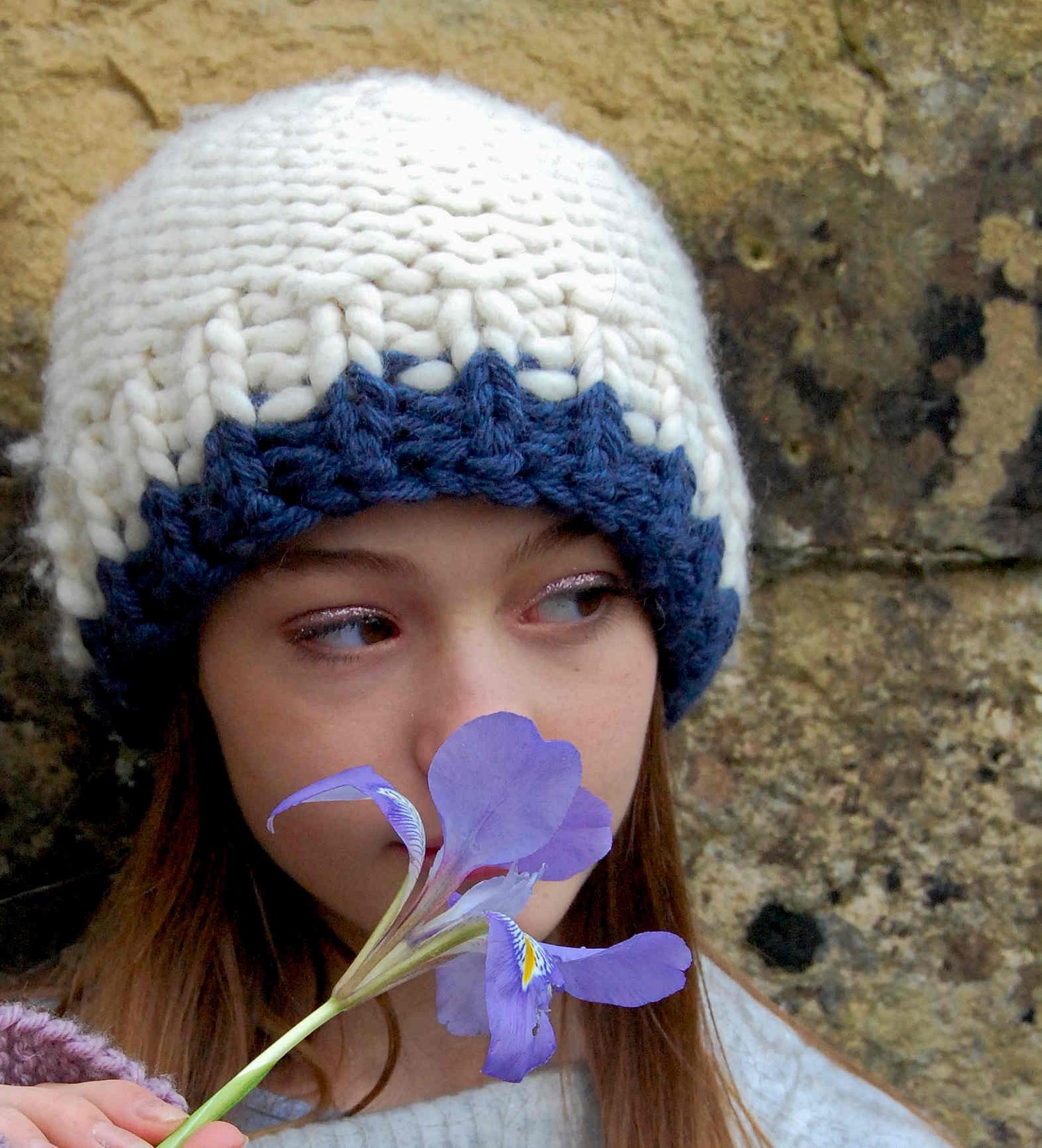 Gaugeless hat
On Sale
Possibly the most versatile hat pattern you will ever find:
Any weight of yarn and any size can be created from this pattern using any needles and any gauge.
6 Standard sizes are included for reference from newborn to adult L - but this can also be used to create any custom size
Multiple options for style are included with full measurements: beanie or slouchy with single or double brim.
3 stitch pattern options - stockinette, one reversible ribbing and one which is different on both faces.
Pattern contains
Charts and written instructions for main pattern and crown increases (charts for ribbed versions only). Links to tutorials for suggested cast on bind off etc.
Sizes:
Choose a size approx. 5-10cm (2-4 in) less than your actual head size for a snug fit. Be sure to measure from the top of your crown to the base of your ear to check required length and work additional rows if required.
Finished sizes:
You can easily create a custom size - 6 standard sizes are included for reference:
Size Measurement cm Measurement in.
0-6 months 33 13
6-12 months 38 15
18 months -4 40.5 16
4yrs -adult S 48 18 ¾
adult M 50.5 19 ¾
adult L 55 21 ½
Gauge & needles:
Is your own gauge for the yarn you choose. The pattern suggests changing down a needle size for the brim of the hat.
Skills required:
Knitting in the round
Increasing
Yarn and yardage
Yarn requirements will vary based on yarn weight, gauge and size. You'll obviously need more yarn if you opt for slouchy and double-brimmed options. I've listed a few yarns above successfully used by testers as a guide, but any yarn suitable for hat knitting should work here.
As a very rough guide – with the lower end being for the smallest size - allow:
100-400 m of very light yarn (lace/fingering)
80-230 m of medium yarn (sport/DK)
50- 170 m of heavy yarn (worsted/aran)
30-150 m of very heavy yarn (chunky/super chunky/jumbo)
My jumbo yarn sample (cream with blue brim) used approx 100g (40m) of yarn (adult S). My worsted (green & brown) version used approx 70g (175m) of yarn (adult M).
Always allow extra yarn