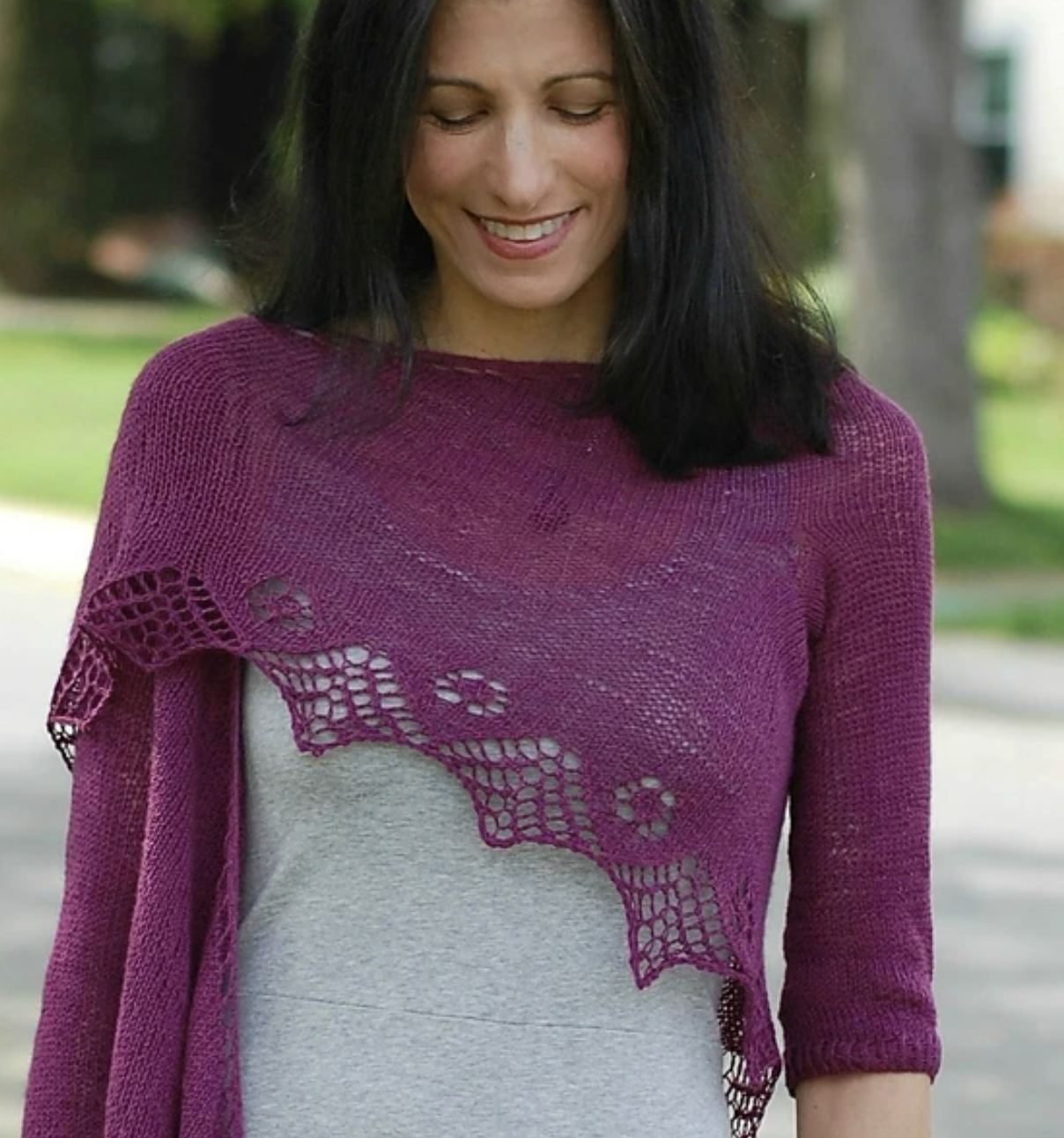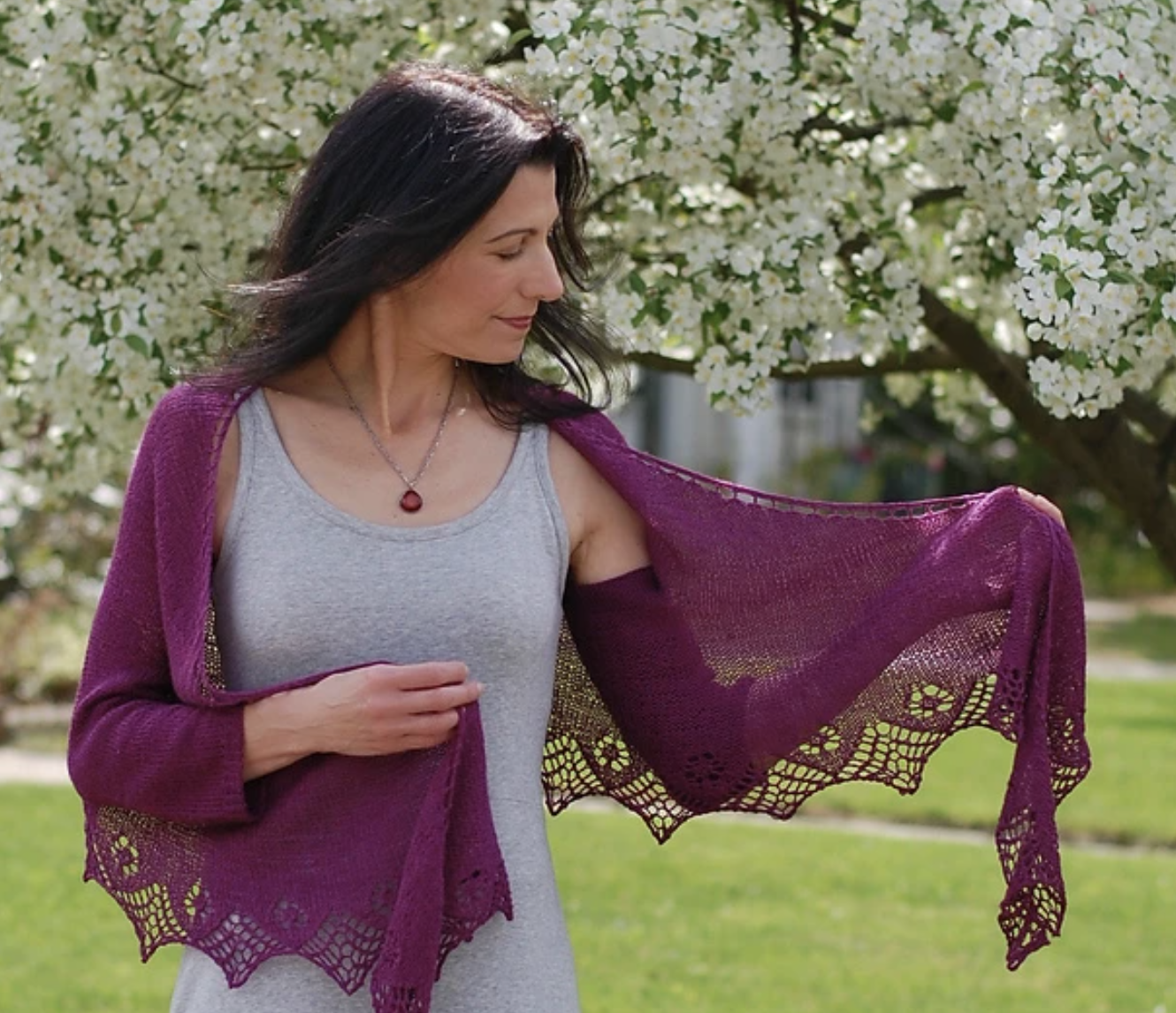 Shleeves (knitting pattern)
On Sale
$8.00
This listing is for the knitting pattern (instructions) only.

A shawl with sleeves. This design was born of a need to keep comfortable in an AC'd restaurant yet still have the flexibility to dine without the shawl falling off my shoulders.

Not a cardigan--it's truly a top-down crescent shawl, and will still need to be adjusted a bit to wrap around the front and the shoulders (just wrap it, and then give it a slight tug from the back). But it will stay on your shoulders and keep your arms warm while maintaining the freedom of movement that a cardigan affords.

Construction is top-down, and begins with a modified garter tab CO that helps eliminate the "point" that often develops in top-down crescent shawls. After working in stst for a while, stitches for the sleeves are placed onto waste yarn, underarm sts are cast on, and the body of the shawl is worked to the (charted and written-out) lace hem. The sleeve sts are then placed onto double pointed needles and worked in the round to the cuff.

Many thanks to Michela Acanfora for the Italian translation (Shleeves ITA), and Esmeralda Guicherit for the Dutch translation (Shleeves NL).
Sizing is flexible! It is based on your upper back/crossback width (see below) rather than bust size. People with a small upper back and shoulders (crossbacks smaller than 13") will do best with size S, while those with mid-size shoulders and upper backs (crossbacks of 13-14.5") will find more success with size M. The Large is sized for those with crossbacks measuring 14.5" and up. Note that the model is wearing size M (for the purple/burgundy sample) as although she measures to a 33" bust, she has broad shoulders and upper back (13.5" crossback) for her bust size. The dark/black sample is size S, and while it still fits her, it feels a bit tight across her back.

In general, if you're waffling on size, go up. The armscye will hang lower than the next size down, but it's a very flexible "fit". It's meant to have a loose, drapey feel, and as tempting as it is to think of it this way, it's really not a cardigan. Wearing a S with broader shoulders will cause the shawl to actually pull off the shoulders more, so it's generally better to size up.

Materials:
2 skeins Juniper Moon Findley (798 yards/100 g), or
2 skeins the Verdant Gryphon Mithril (750 yds/113g), or
approx 870(890, 930) yards lace weight yarn.

Your crossback measurement is taken from the beginning of your left underarm, across your upper back to where your right underarm begins. It can be difficult to measure yourself, so have a friend help—or just measure the sleeve-seam-to-sleeve-seam of a set-in sleeve sweater that you already own and fits you well.