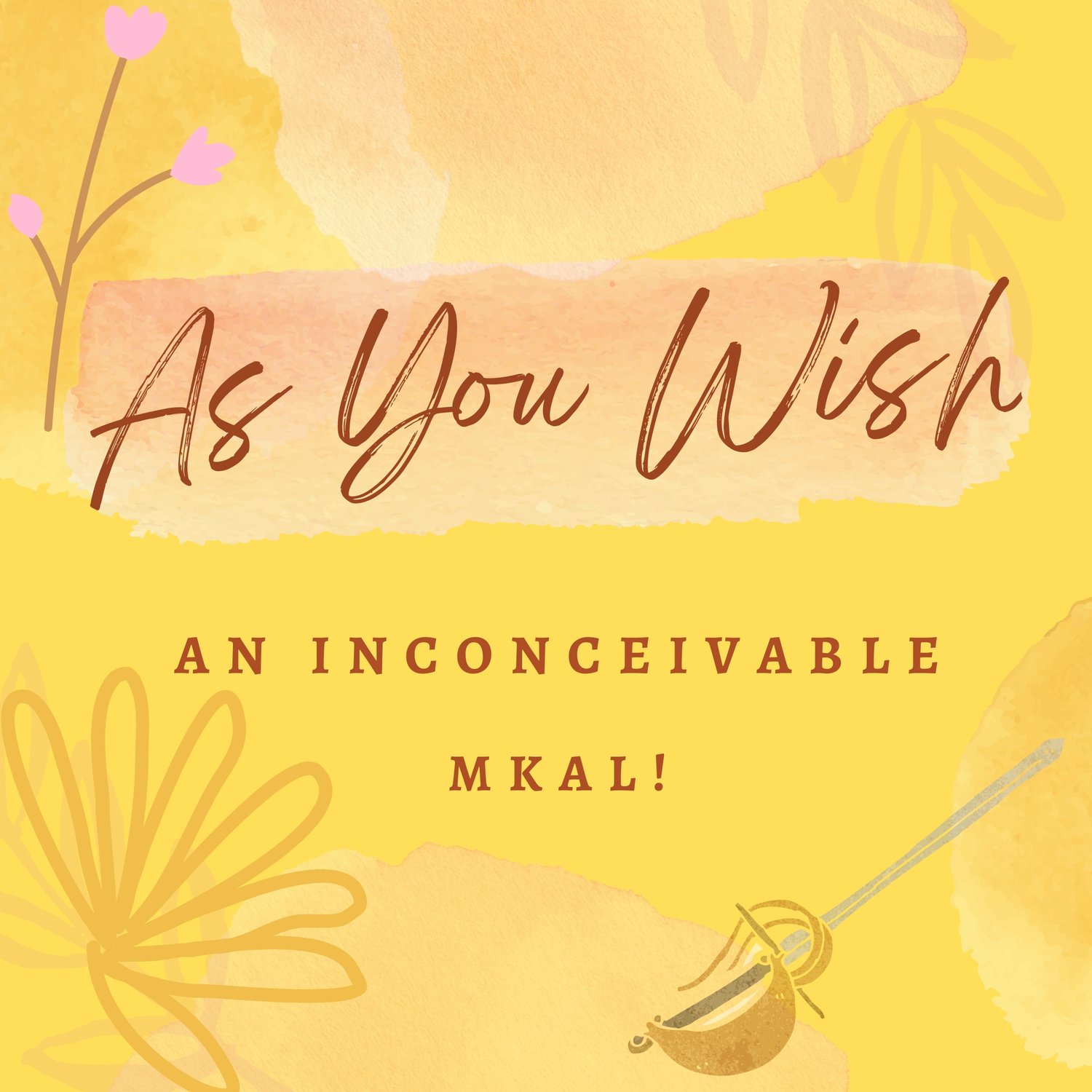 As You Wish: An Inconceivable MKAL
On Sale
$7.99
Listing is for the knitting pattern (instructions) only.
. Clue 3 is out now!
For Payhip purchasers: I'm offering this mkal pattern here to make it accessible to those who cannot use Ravelry.  It's a llittle challenging to work a mystery knitalong pattern release off of Ravelry since other sites (Payhip included--last time, there were several knitters who were not sent the update via Payhip.  Blerg.) don't offer automatic updates to purchasers, but what I'll do in order to make this work for you is to collect email addresses with each purchase, and then email the new Clue pdfs to all purchasers on the day that each new clue drops.  This will inevitably mean a slight delay compared to Ravelry, and there will probably be a glitch or two.
Still, I'm committed to making this accessible for you, and so if for any reason you don't receive your clue, please be patient, and of course contact me at the email address listed at the bottom of the Planning Sheet if you don't receive your new pdf on the clue dates listed below.
How it works: 
It is a pattern for a generous shawl/wrap/scarf-thingy 
Those purchasing the pattern during the pre-sale period (see below) will receive a planning sheet with gauge and materials info.
There will be 5 clues for the mkal. Clue 1 drops on Feb 22nd (first thing in the am EDT), with clues 2-5 releasing on March 1st, March 8th, March 15th, and March 22nd.
As each clue is published, you will receive an update with that Clue (via email).
We can chat about each clue in my Ravelry group and/or our mkal Facebook group!
What Am I Getting Myself Into? 
The pattern is written for 4 full skeins of fingeringweight yarn in 4 different colors
There is colorwork, but no brioche or stranded colorwork at all.
The pattern is accessible for beginners and experienced knitters alike.  There will be some stitches of unusual sighs, but I'll provide video tutorials for them.
There will be several movie references in the pattern, but you won't need to get the jokes in order to work the actual shawl instructions.
For the pattern I used  a new base from Miss Babs. Yes you read that right!  Miss Babs has a beautiful new base out called "Avon", and it's an 85% merino-15% silk blend that is a light fingering weight.  Kits are available here and they're gorgeous!  Other dyers will be offering sets as well, and I'll add them all to the grand list on the pattern page.
The pattern will totally work with other fingeringweight bases, so if you prefer using Miss Babs Yummy 2-ply (my usual, go-to yarn for shawls), or a similar yarn from your favorite dyers, definitely go for it.  You just need 400 yds (including the wiggle room) in each of the 4 colors.