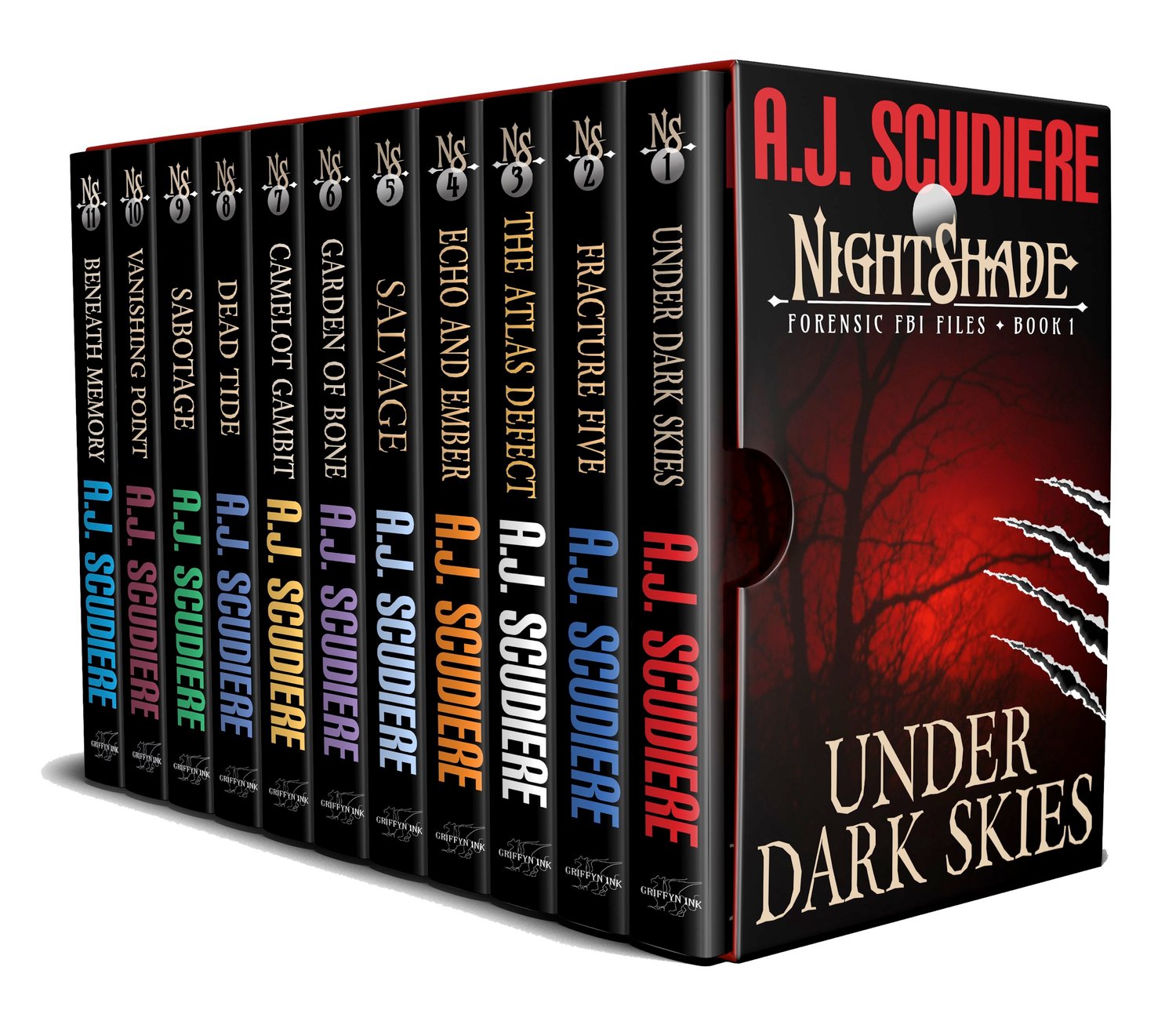 NightShade Forensic FBI Files - COMPLETE SET
HUGE savings off individual book prices!
Includes all 11 books of the NightShade Forensic Files series.
Strange clues. Strange cases. Stranger investigators.
Eleri Eames never thought she'd be able to work for the FBI again, not after they kicked her out the first time. Donovan Heath never expected to be recruited as an agent, he figured he belonged in the morgue with the dead things. But when Eleri and Donovan are thrown together, they are tasked with solving the increasingly wild cases that come their way.
Eleri can't explain the hunches she gets, and Donovan simply can't tell Eleri why exactly his sense of smell and hearing are heightened or why he sometimes just needs to run. As their pasts become more apparent in who they are, and as guarded secrets start to leak out, can they trust each other?
The stakes are high, and the odds are low, but Eleri and Donovan might be the only ones who can find justice.
In NightShade nothing is as it seems…