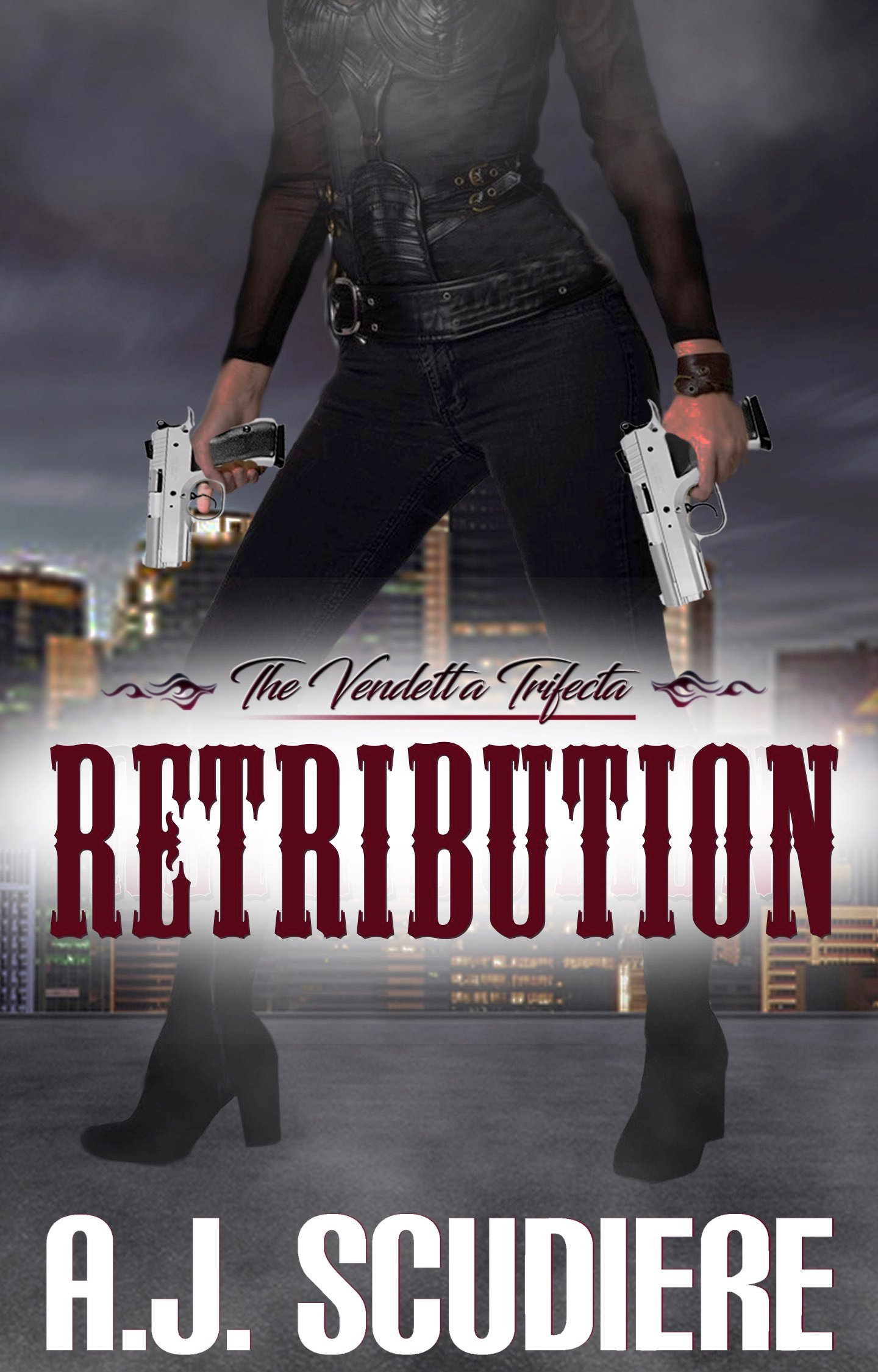 Retribution
Sin and Lee are back! – Readers say it's "even better than the first, which I could not put down!"
Sin and Lee have left their violent pasts behind, but the past will never leave them. They've tried to lay low. Sin and Lee have whole new identities as Will and Diana Kincaid. Will/Lee is supposedly a mild-mannered accountant, and Diana/Sin is now … a police officer.
When the body of mafia leader Kolya Kurev's son turns up in her district, Diana is forced to take a hard look at how well she has—or hasn't—covered her tracks. A stronger generation of Kurevs is growing out of the wasteland she and Lee left behind and the Kurev sons have a memory that is long and angry.
Her precinct is concerned about the growing threat of the Kurev family and more than a little curious what brought it to them. But was it Sin? Or was it her new boss, Nick Stelian? He specifically recruited her to his department and now she's having to ask herself why. It's hard to choose sides when Diana can't even determine what the sides are anymore.
She can't run, she can't stay, and she can't protect what she fought so hard for, not when a newer, more dangerous breed of assassin waits around every corner…
Retribution is the second book in the Vendetta Trifecta by USA Today bestselling author A.J. Scudiere. While it can be read as a standalone, you'll want the whole series before you even finish.