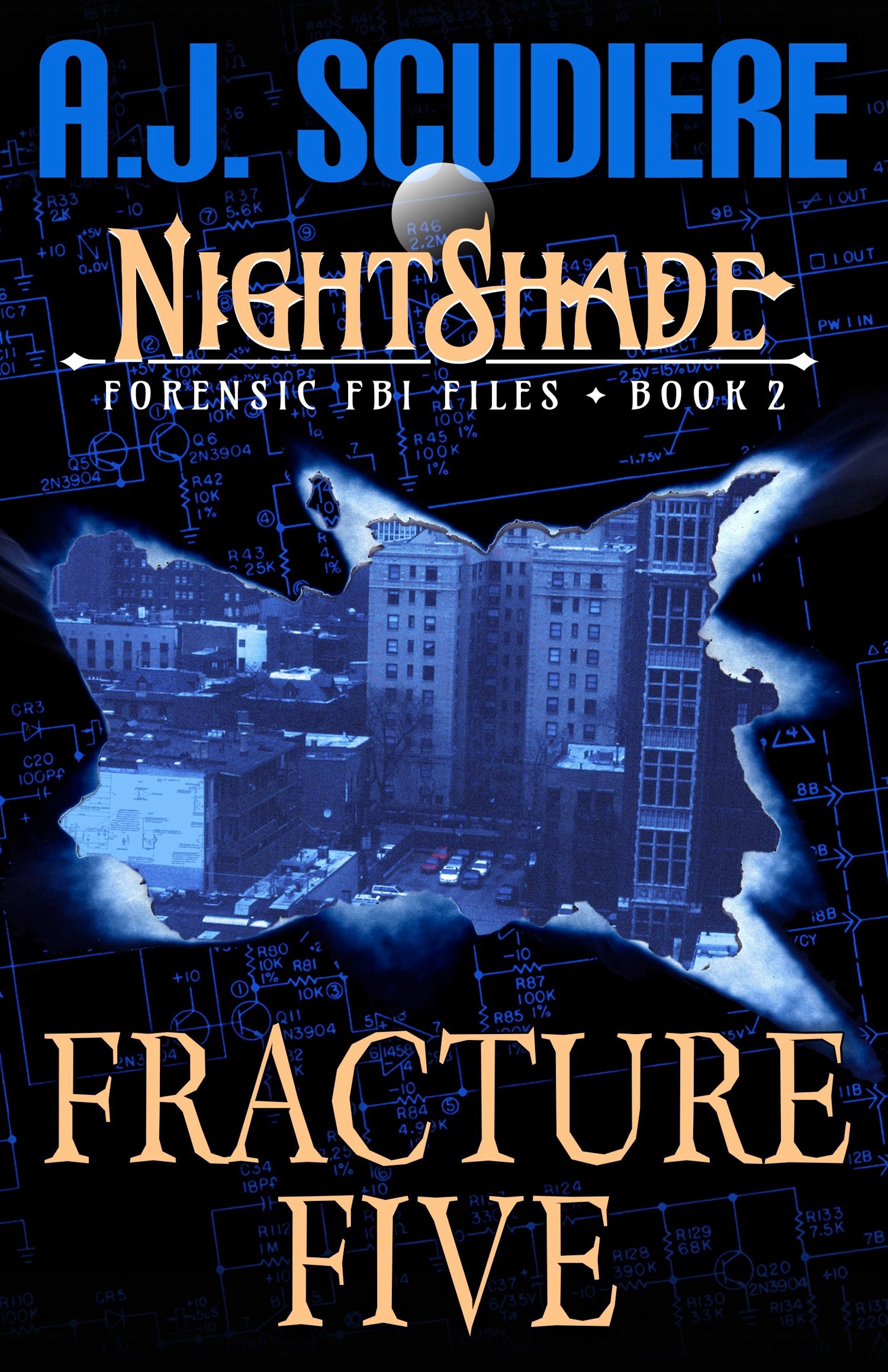 Fracture Five
Eleri and Donovan are back! Nightshade's newest agents are in LA to bring down a burgeoning terrorist cell.
To make matters worse, it's not just one terrorist cell, it's two. Or is it three? There is little to go on, only links between missing Army munitions and a veteran named Cooper Rollins. With his special ops training and severe PTSD, it's impossible to tell what kind of game Rollins is playing.
Eleri and Donovan will have to use their unique skills to stop the attack before it happens. But in the crowded city, there are too many people who might reveal what Donovan is if he dares to make the change. And Eleri is starting to show signs of powers she didn't know she had, and can't control.
On the surface the cells seem unrelated, each with separate perpetrators and different motives. But they are all linked by Rollins and the very disturbing passcode:
"Fracture Five."
Fracture Five is the second book in the NightShade Forensic FBI Files series by USA Today bestselling author A.J. Scudiere. This book can be read as a standalone, but readers who love paranormal investigations and FBI thrillers will want to read the entire series!