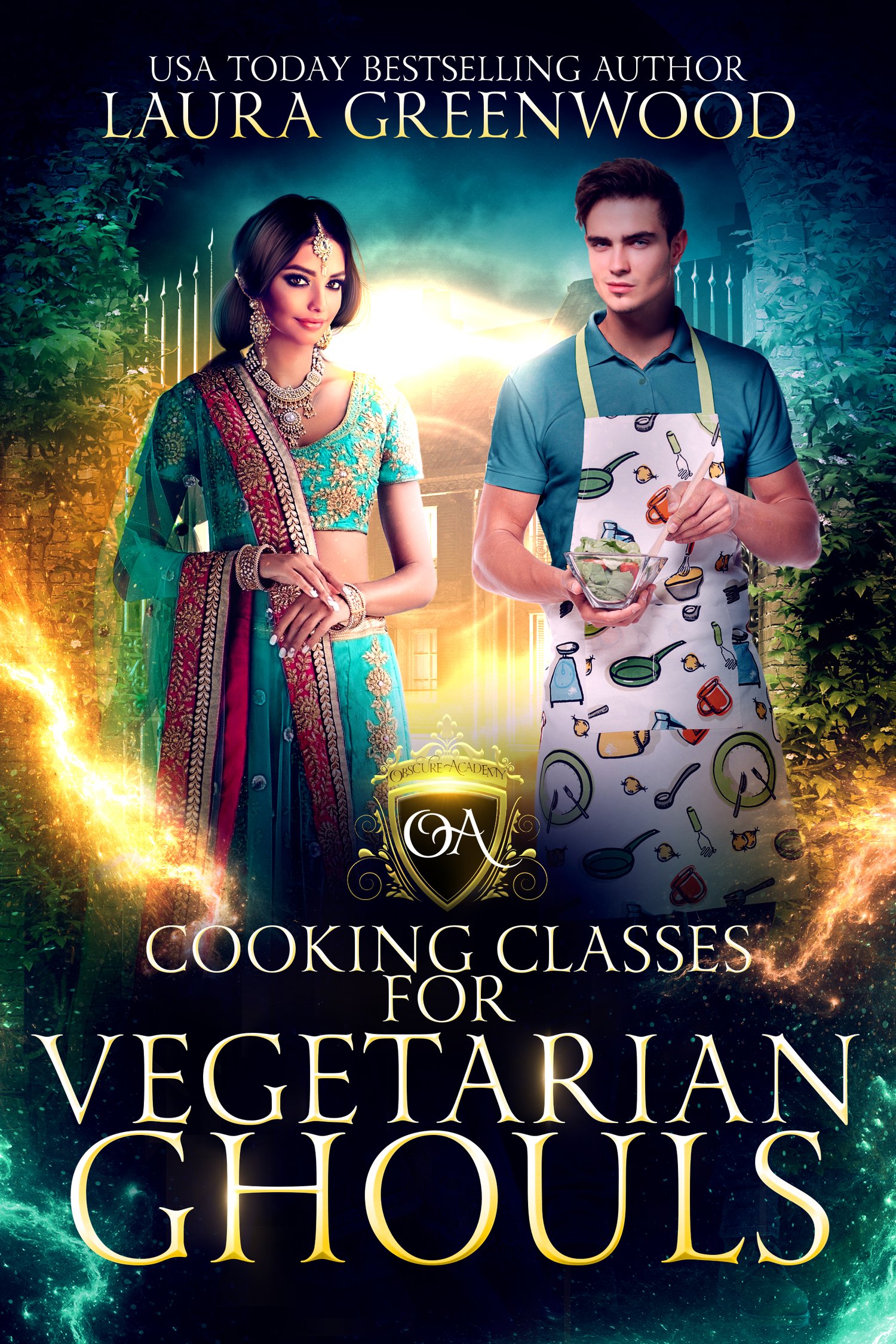 Cooking Classes For Vegetarian Ghouls (Obscure Academy #8)
On Sale
Pay what you want:
(minimum $4.99)
A vegetarian ghoul, a necromancer determined to impress her, and a meal mix-up.
Despite being a ghoul, Zoya has always loved vegetarian food, and now she's at Obscure Academy, she finally has a chance to explore what that means.
The last thing Cyprus expected was to fall head-over-heels for a ghoul, but now he has, he can't get her out of his head, and he's determined to prove that his feelings are real.
When a mix-up at the end of term dinner happens, Cyprus finally finds the chance to impress Zoya. Now it's up to her to give him a chance.
-
Cooking Classes For Vegetarian Ghouls is a light-hearted ghoul-necromancer academy m/f romance set at Obscure Academy. It features a vegetarian ghoul determined to be true to herself, and a necromancer who wants to prove his worth.
If you enjoy upbeat and light-hearted paranormal romances with new adult characters, an academy/university setting, guaranteed happy endings, and quirky supernaturals, start the Obscure Academy today!