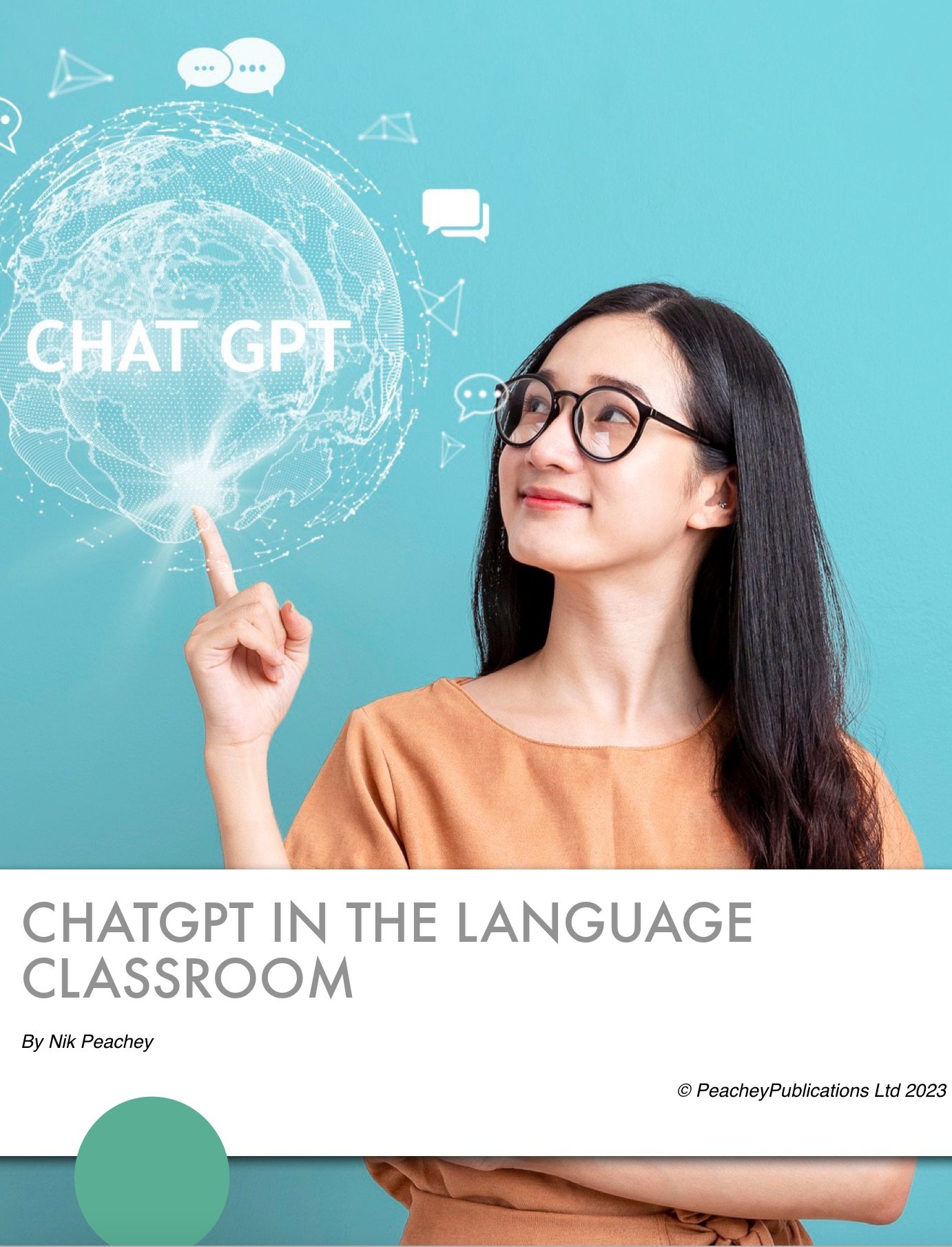 ChatGPT in the Language Classroom
On Sale
$25.00
In an era of digital transformation, language teachers face a new realm of possibilities. Introducing "ChatGPT in the Language Classroom," a comprehensive guide crafted specifically for educators seeking to revolutionize their teaching practices. With over 50 meticulously curated lessons and spanning across 259 pages, this book is a treasure trove of insights, resources, and strategies designed to enhance language learning experiences and empower teachers to elevate their skills.
Drawing on the cutting-edge capabilities of ChatGPT, an AI-powered language model, this book serves as a trusted companion, assisting language educators in creating captivating lesson materials that foster engaging and interactive learning environments. Explore innovative approaches to curriculum development, from crafting personalized exercises to designing real-life scenarios that immerse students in authentic language usage.
Inside these pages, you'll discover:
Lesson Planning Mastery: Dive into the art of designing impactful lesson plans that cater to the unique needs and interests of your students. Harness the power of ChatGPT to generate creative prompts, interactive activities, and dynamic assessments that ignite curiosity and drive meaningful language acquisition.
Authentic Language Experiences: Break free from traditional textbook constraints and embrace real-world language use. Unleash ChatGPT's capabilities to simulate conversations, role plays, and scenario-based simulations, providing students with immersive language experiences that bridge the gap between theory and practice.
Teacher Skill Development: Elevate your teaching prowess with comprehensive guidance on leveraging ChatGPT's potential to develop your own skills. Discover how to utilize the model as a conversational partner, a resource for language research, and a tool for self-reflection, enabling continuous professional growth.
Empowering Student Autonomy: Empower your students to take ownership of their language learning journey. Uncover innovative ways to integrate ChatGPT as a virtual language tutor, supporting learners beyond the classroom with personalized feedback, language practice, and cultural insights.
"ChatGPT in the Language Classroom" is not just a book; it's a gateway to a new era of language education. Embrace the future of teaching, empower your students, and unlock the full potential of technology in the language learning process. With its comprehensive lessons, practical examples, and inspiring ideas, this book is an invaluable resource for language educators ready to embark on a transformative teaching journey.
Contents
Chapter 1 - An introduction to ChatGPT where we look at some of the basics such as parts of the interface, what they do and how ChatGPT works.
Chapter 2 - We look at what ChatGPT can do to help us prepare engaging materials and how students can interact with ChatGPT. This section will focus on exploiting ChatGPT in the classroom and for homework activities. This includes example materials, ideas and lesson plans that you can try along with the prompts that I used to create the materials.
Chapter 3 - We look at some of the ways you can learn more about teaching and ways that you can use ChatGPT to make your workload a little easier to deal with, especially lesson planning and language research.
Chapter 4 - We look at a collection of tips for helping you construct prompts. Prompts enable you to get responses from ChatGPT and the better your prompt writing is the better the results you will get.
Chapter 5 - We look at some examples of other AI tools that can be used alongside ChatGPT to do various tasks like creating images, audio and video, as well as creating quizzes, presentations and lesson plans.
Chapter 6 - We look at some of the various different issues and controversies that ChatGPT raises.
256 pages