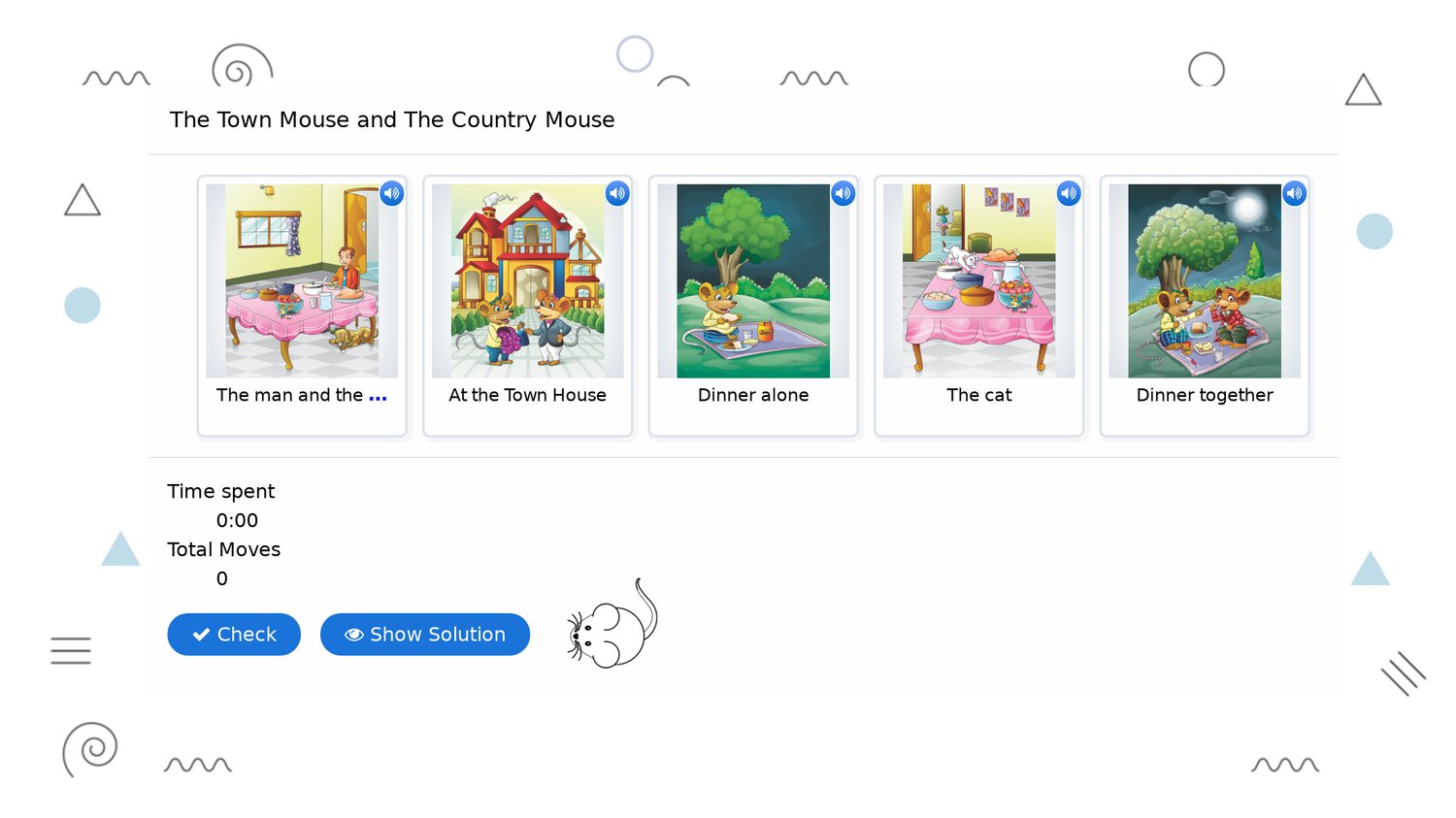 Teacher Resource Pack - The Town Mouse & The Country Mouse
On Sale
$8.99
This resource pack is a wonderful addition for any teacher working with younger students. The materials are colourful, digital and flexible and your students will enjoy trying to spot the mice running across the screen.
Students can listen to the story and then work together to perform a play based on the story.
The teachers' guide contains a collection of materials with step-by-step instruction that are based around a version of the Aesop's Fable -
The Town Mouse & The Country Mouse
.
The main features of the pack are:
An illustrated story with digital audio recording (See example story presentation)
A monologue with digital audio recording
A complete play script based on the story that students can act out
Digital materials for the remote classroom
Interactive activities
Photocopiable classroom materials
Level:
A2 or higher
The materials have been designed so that they can easily be used either in the physical remote or hybrid classroom. Each of the 5 units includes a digital presentation and interactive activities, as well as photocopiable worksheets.