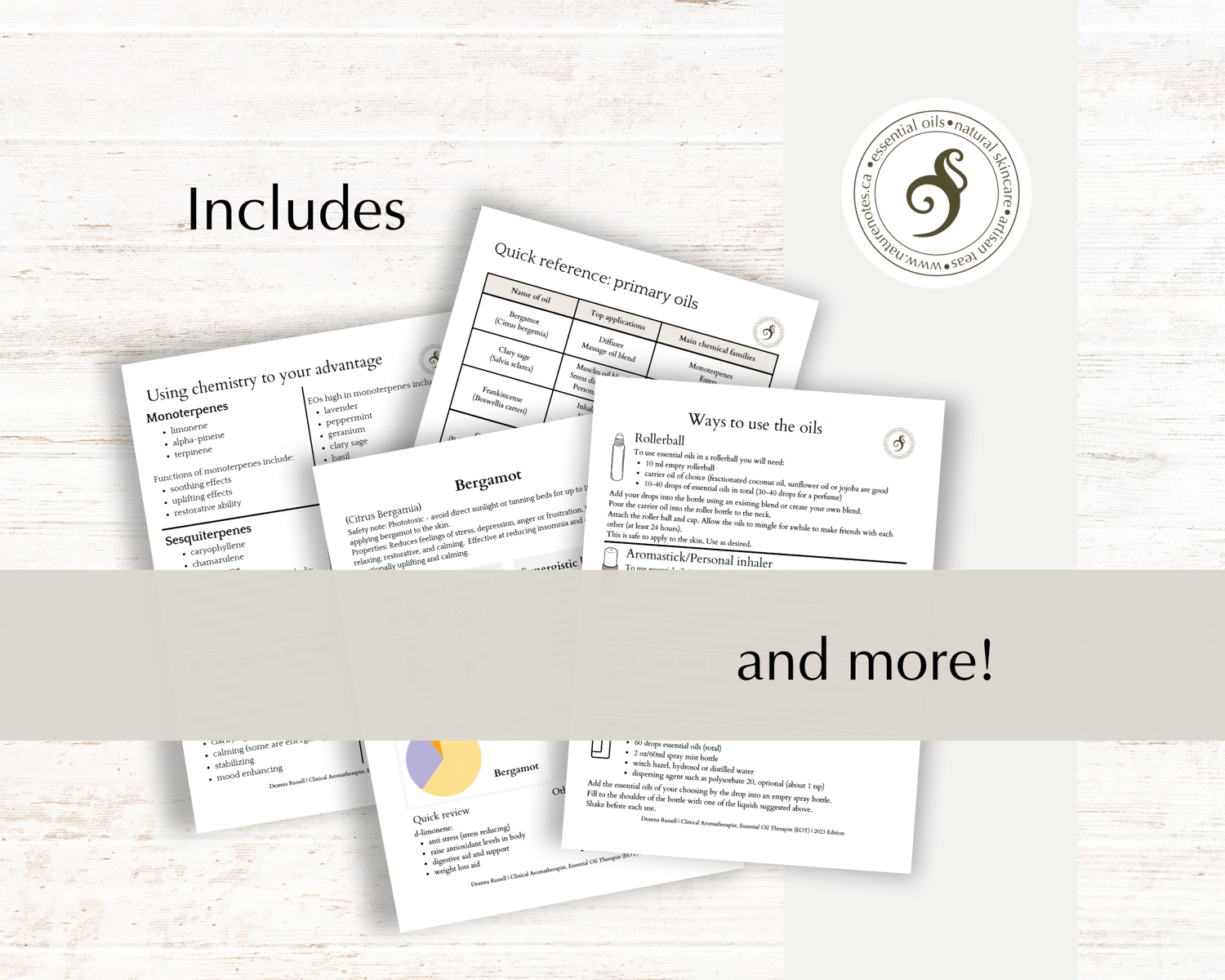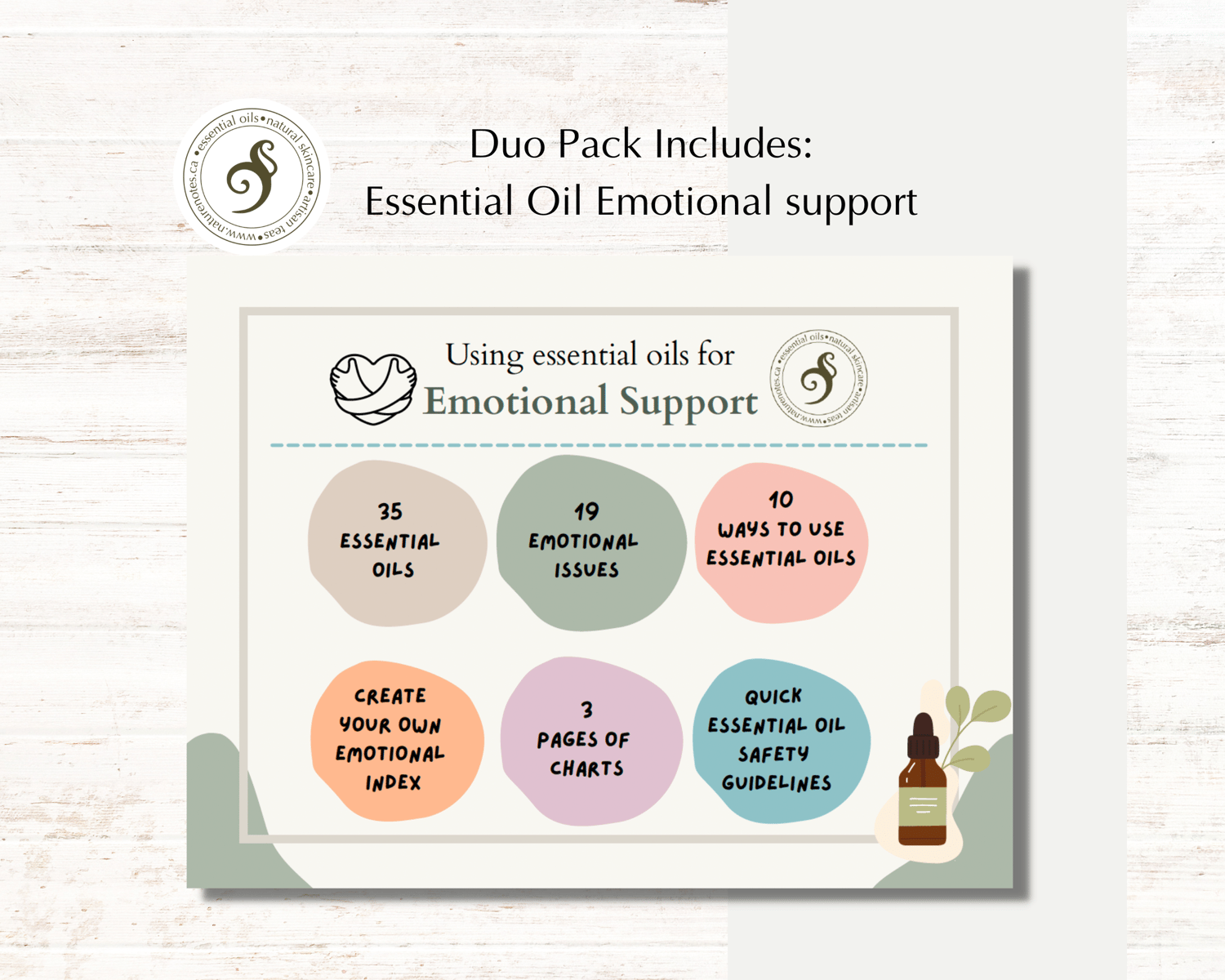 Essential oils for stress and emotional support | digital bundle
The emotional duo pack bundle includes:
1) Emotional index chart + bonus materials
********
Use the emotions index charts to help you decide which essential oils will be helpful for you and your family.
Product details
********
Includes 10+ pages:
🌿 3 pages of charts outlining
35 essential oils for emotional support with
19 emotional issues indexed
🌿 10 ways to use essential oils for emotional issues
🌿 Personal worksheet included for making your own blends
🌿 Quick safety guidelines included
********
Note: this is a digital download product for educational purposes and does not include the essential oils.
File format: PDF US letter size, landscape, 11" x 8.5"
********
2) Using essential oils for stress guidebook
Essential oils for stress guidebook provides you with a practical approach to using chemistry to your advantage for dealing with stress.
No need to be overwhelmed by chemistry! This guide gives you the BOTTOM LINE on what essential oils bring to the table for dealing with stress.
Product Details:
********
34 pages US letter size (8.5"x11"), portrait style, PDF file format, digital guidebook
Best printed in color
********
Contents include:
✅ Indicators of physical stress
✅ Indicators of emotional stress
✅ Consequences of long term stress
✅ Approachable, bottom line chemistry summary:
Monoterpenes, sesquiterpenes, monoterpenols, sesquiterpenols, oxides, phenols, aldehydes, ketones, esters
No need to panic! This is bottom line, summary info.
✅ Quick reference charts
✅ Best essential oils to use for stress- why and how to use them (12 essential oil profiles):
Bergamot, clary sage, frankincense, geranium, lavender, lemon, patchouli, Roman chamomile, sandalwood, sweet marjoram, vetiver, ylang ylang
✅ Instructions for ways you can use essential oils:
rollerballs, personal inhaler, diffuser, body/massage, bath, lotions, steam shower
✅ Formula + recipe suggestions for stress
✅ Lists of suggested essential oils for stress (best time of day to use)
✅ Formulating worksheet
✅ Quick safety guidelines for essential oils
********
Click the BUY NOW button to get access
********
Shop policy:
Terms of use
************
This product is for your own use only. Please do not share it with your friends and family.
This product is copyrighted by Deanna Russell and may not be copied or reproduced.
Returns & exchanges
********
I don't accept returns, exchanges or cancellations, but please contact me if you have any problems with your order. My goal is to ensure that you understand what you are getting and are happy with your purchase.
Thank you for supporting my business!