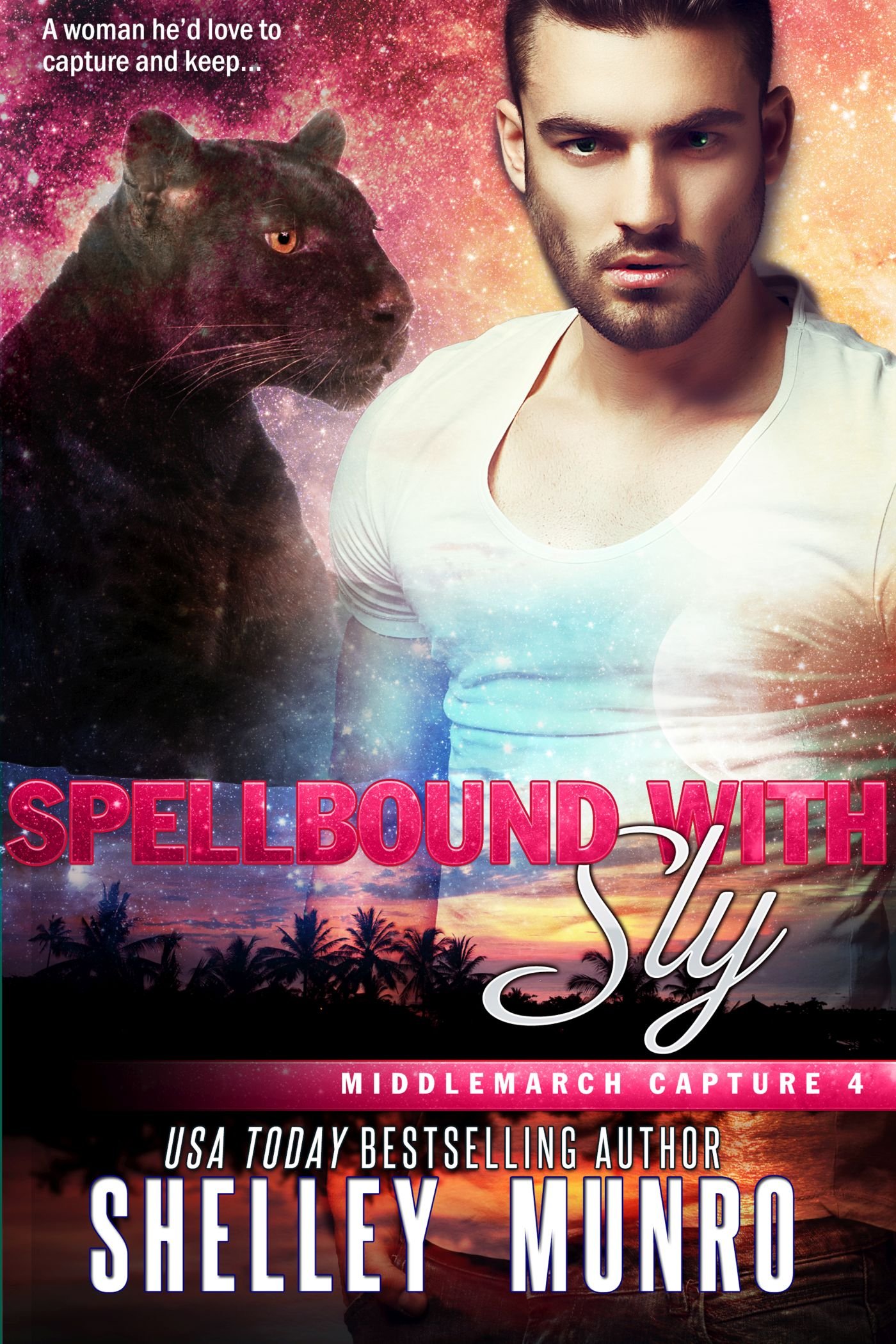 Spellbound with Sly
On Sale
A princess with a nefarious plan abducts him from his home…

Feline shapeshifter Sly Mitchell is an unwilling participant in his family's fantasy capture business. His preference—to work the land as he did on Earth. But familial loyalty runs strong. An unusual meeting with a beautiful mystery woman makes his attitude more accepting. Captivating and alluring, the woman makes Sly break every one of his rules to steal a kiss. Finally, a woman he'd love to capture and keep.

Victim of a curse, Cinnabar is fated to spend most of her life as an owl. A spy and reluctant accomplice for Princess Iseabal of the Seelie folk, Cinnabar's mission is to watch the man the princess intends to steal as her husband. But Sly doesn't deserve his fate. His kiss steals Cinnabar's heart, yet she's stuck in the middle of an impossible situation.

A handy spell sucks Sly into court life at Seelie. Drugged and unable to remember his family, he's suspicious and wary, yet the beautiful woman in the white, wine-stained gown lessens his unease. The attraction between them sizzles with dangerous erotic tension. Tantalizing kisses turn into more, but they have no future, not with the selfish princess holding the reins. The princess has her goals, and nothing less than a power grab will do. Woe betide anyone who stands in her way.

Warning: Contains an intelligent farmer with callused hands, a shy lady-in-waiting who wears feathers with aplomb, friendship, and steamy love, and an evil witch of a princess who wants everything her way. She's not above stacking the odds in her favor, so let's see how these cursed lovers jolt a kingdom in their quest for happy-ever-after.