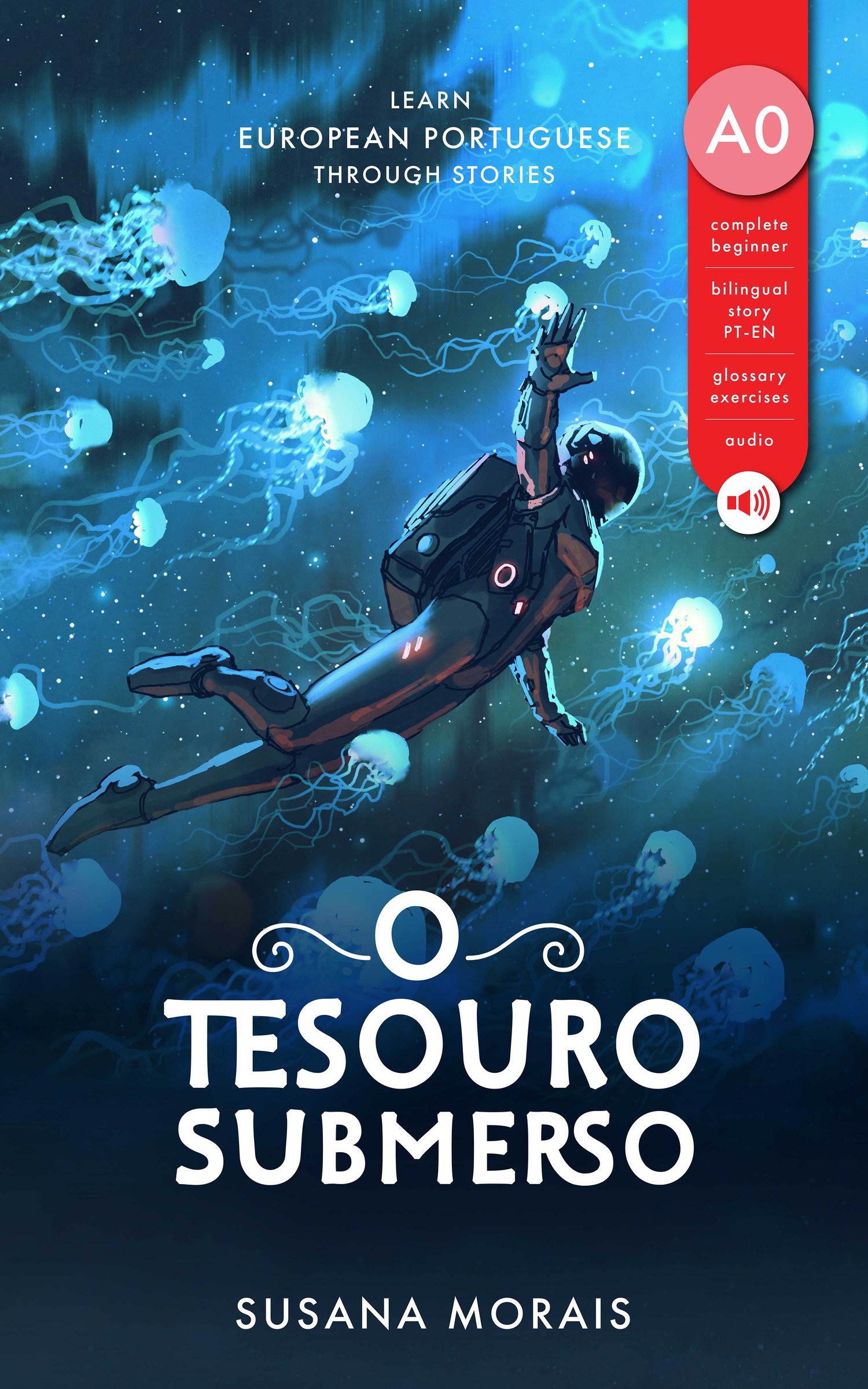 O tesouro submerso [A0 - complete beginner]
On Sale
€19.99
Preview
Join João and Marina in an underwater treasure hunt, and learn the basics of the European Portuguese language.
Level:
This story is suitable for complete beginners of European Portuguese (Portugal). 
Included:
the story in Portuguese

the English translation

notes explaining new grammar topics

exercises with key

vocabulary lists

grammar summaries

audio of the story

Bonus

: pronunciation guide with audio
Goal:
With this book, you will learn the basics of the language, including the structures that allow you to communicate in simple everyday life situations. You will also learn basic vocabulary and take your first steps in understanding the language when you read and listen to it.
After finishing this book (and reviewing it!), you will be ready to start the A2 level (upper beginner).
Have fun!
You will receive the book in the following formats:
PDF (438 pages)
Ebook in epub and mobi (Kindle)
MP3 (complete story + story divided by chapters)
BONUS
European Pronunciation Guide (PDF + MP3)