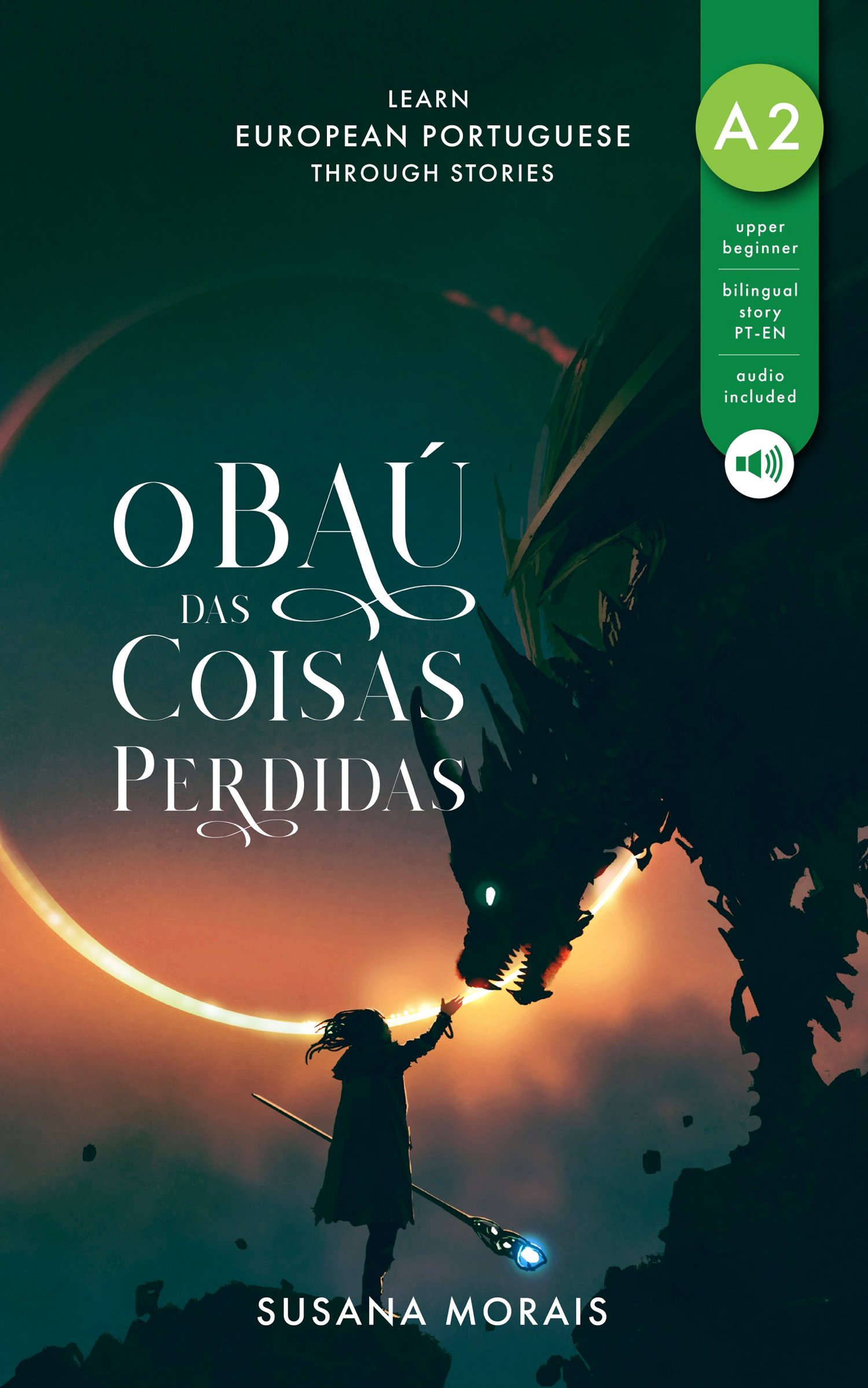 O baú das coisas perdidas [A2 - upper-beginner]
On Sale
€9.99
Learn European Portuguese through stories. Have fun and improve your Portuguese in a natural way.
The story:
A long time ago, dragons socialised with humans. Those days are gone.Dragon Gil is missing his most prized possession. A big, red ruby. He soon realises that he might need to ask a girl for help in finding it.
Level:
Included:
the story in Portuguese (4000 words)
the story with the English translation 
interactive exercises (Q&A)
glossary
link to download the audio
Goal:
improve your reading and listening skills
consolidate your grammar and sentence structure
grow your vocabulary
practice your speaking
have fun!
You will receive the book in the following formats:
PDF
Ebook in epub and mobi (Kindle)
MP3 files