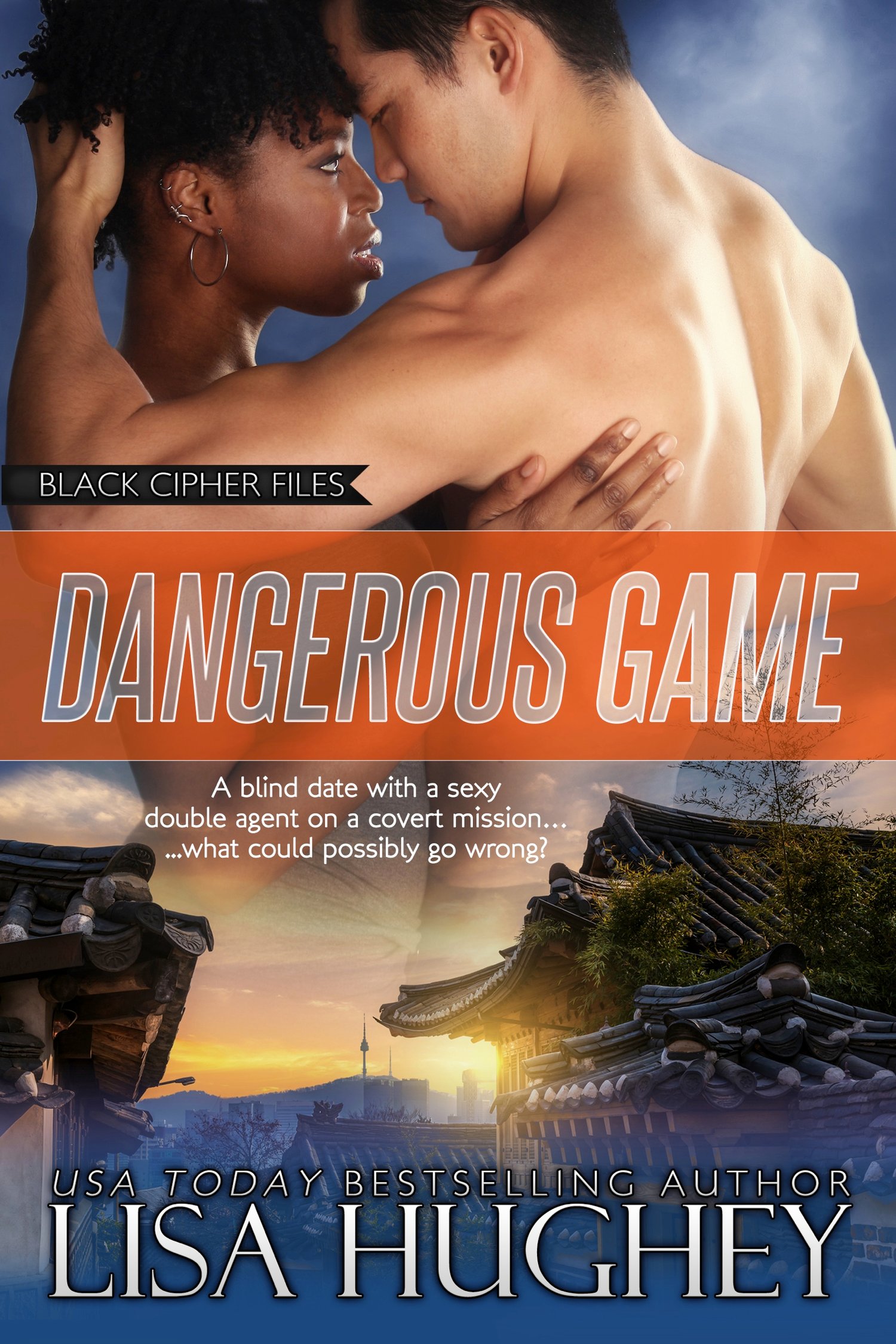 Dangerous Game: Black Cipher Files series Book 4
A blind date with a sexy double agent on a covert mission…what could possibly go wrong?

Barb Williams is on the blind date from hell. She realizes she's being used as a decoy, but before she can ditch her sexy date, the embassy party they are attending is crashed by terrorists.

Ken Park is on a very personal covert mission to uncover the intel that will exonerate his father, but his exotic, sensual, distracting date is messing with his focus.

When masked mercenaries take over the embassy party, can Barb and Ken overcome their trust issues and band together to save the day?

Dangerous Game is the fourth installment in the Black Cipher Files series. This is a shorter work than the original trilogy (about half the length of Blowback, Betrayals, and Burned)

The Black Cipher Files is a fast-paced, edgy romance and espionage series that features hot, alpha heroes and kick-ass heroines, working to uncover long-buried secrets from the past so they can save their future.