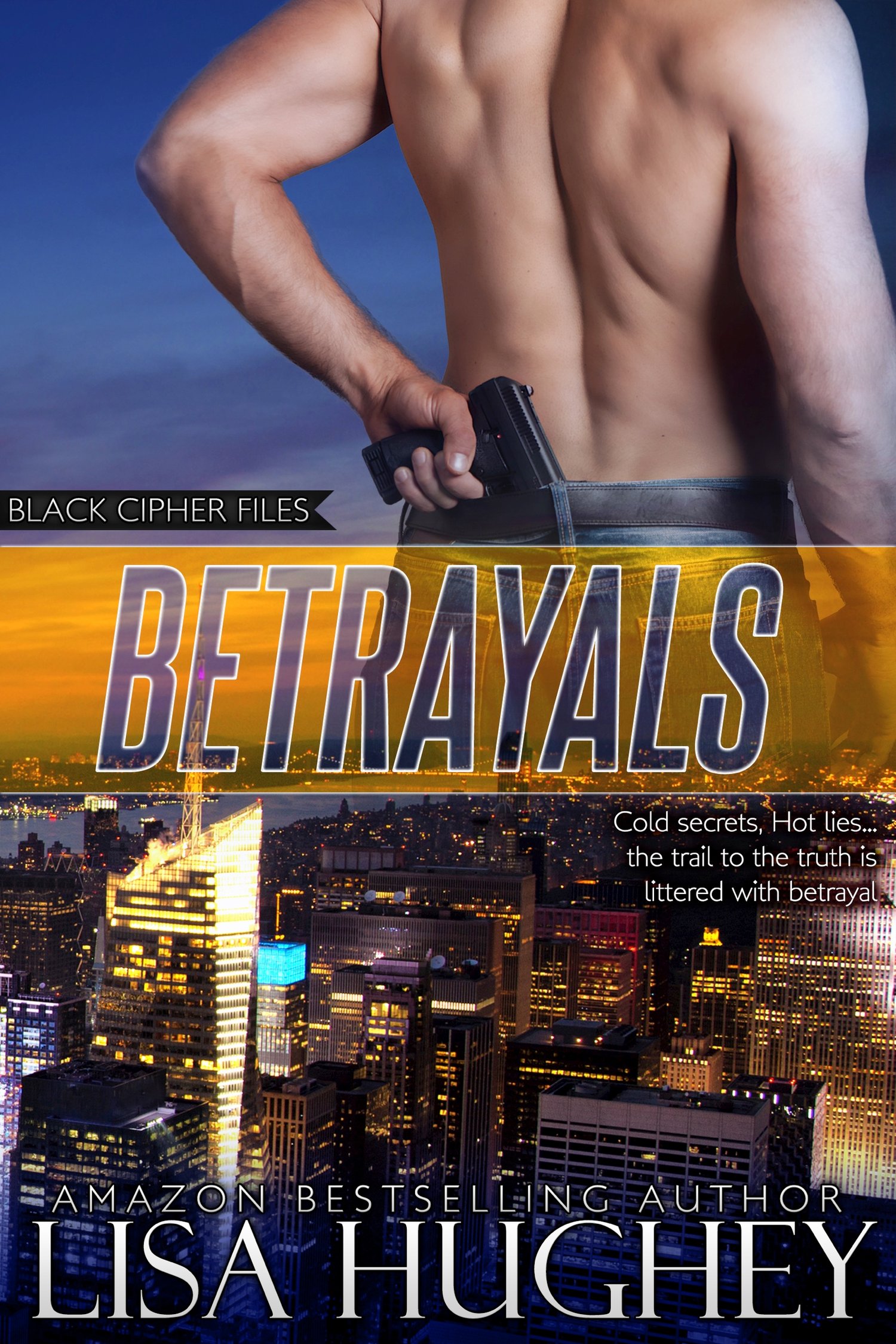 Betrayals (Black Cipher Files series Book 2)
STACI GRANT IS DEAD--OR IS SHE?

He saw the photographs from Afghanistan, but Jordan Ramirez refuses to believe. His missing lover was the best CIA officer in the field. If anyone could find a way to stay alive, it was Staci. Now Jordan has to do the impossible: find Staci and convince her that trusting him means the difference between staying alive or staying dead.

SOMEONE STILL WANTS HER DEAD...

Staci Grant has been betrayed. Captured, imprisoned and tortured, it took all her skills to escape. Now she is determined to uncover who set her up and why, a mission that leaves no room for trust. Not even her lover.

...AND WON'T STOP UNTIL SHE IS.

When Jordan finds her, he won't take no for an answer, and together they enter a desperate race to unravel the truths behind a decades old secret. But each revelation brings fresh betrayals that threaten their love and their lives.


Betrayals is the second novel in the Black Cipher Files series. The Black Cipher Files is an espionage and spy romance series that features hot, alpha heroes and kick-ass secret agent heroines, working to uncover long-buried secrets from the past so they can save their future.

Betrayals is the story of a CIA NOC officer and a former HRT/FBI agent in a desperate race to discover who wants Staci Grant dead. Betrayals is a fast-paced, edgy romantic suspense.