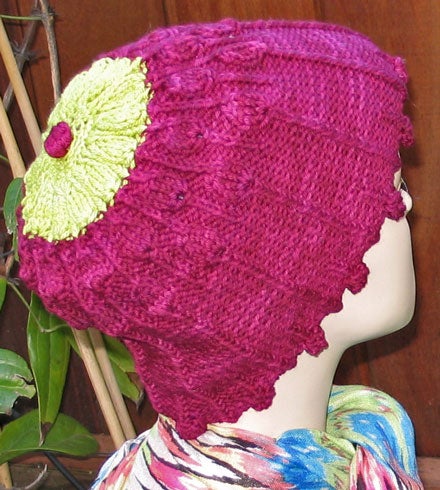 Lisse Hat Pattern Only
On Sale
$8.00
Lisse (pronounced Lisa) Hat Pattern 
If you have chosen to get the Lisse Hat pattern download only, this is the right place.
Create a picture-perfect hat with details beginning with a bobblet rib trim to a crown shaped in a cluster of pendants.  Each unique element works in concert to paint the complete picture.  Then discover the comfort of having a stockinette interior! The Lisse Hat pattern allows you to make this in your favorite fingering weight yarn, and you will probably get requests that you make the Lisse Hat for others. While the Lisse Hat is a completely stand-alone project, it also functions as the gauge swatch for the not-yet released Lisse Pullover. So be sure you measure and record for future reference!
For more information about the Lisse Hat Pattern Only pattern here on JillWolcottKnits.com.