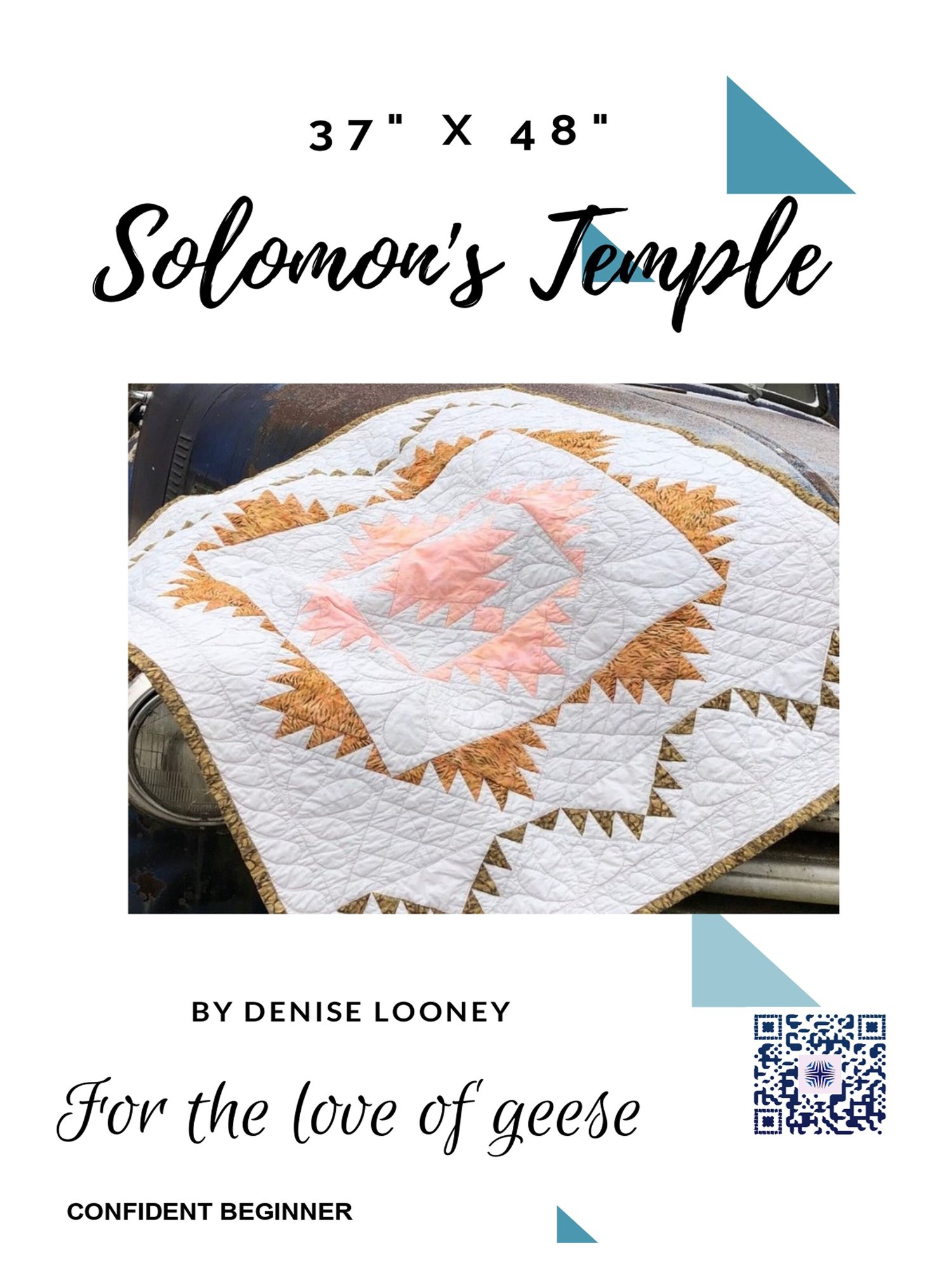 Solomon's Temple 37" x 48"
On Sale
$1.50
Solomon's Temple is a paper pieced quilt. It includes full size templates.  There are 4 sets of 2 pages that will need to be taped or glued together.
Copyright
©All Rights Reserved 2020

Patterns are for individual home use only. You may not reproduce, copy, share or distribute in any way without express written permission. This includes schools, shops and quilt guilds.

By downloading or purchasing my patterns you agree to the before mentioned terms.

Please direct interested parties to https://fortheloveofgeese.com.

If you create an item from a pattern offered by me and post it online please give credit. Tag me on Instagram @fortheloveofgeese or Twitter @4theloveofgeese.