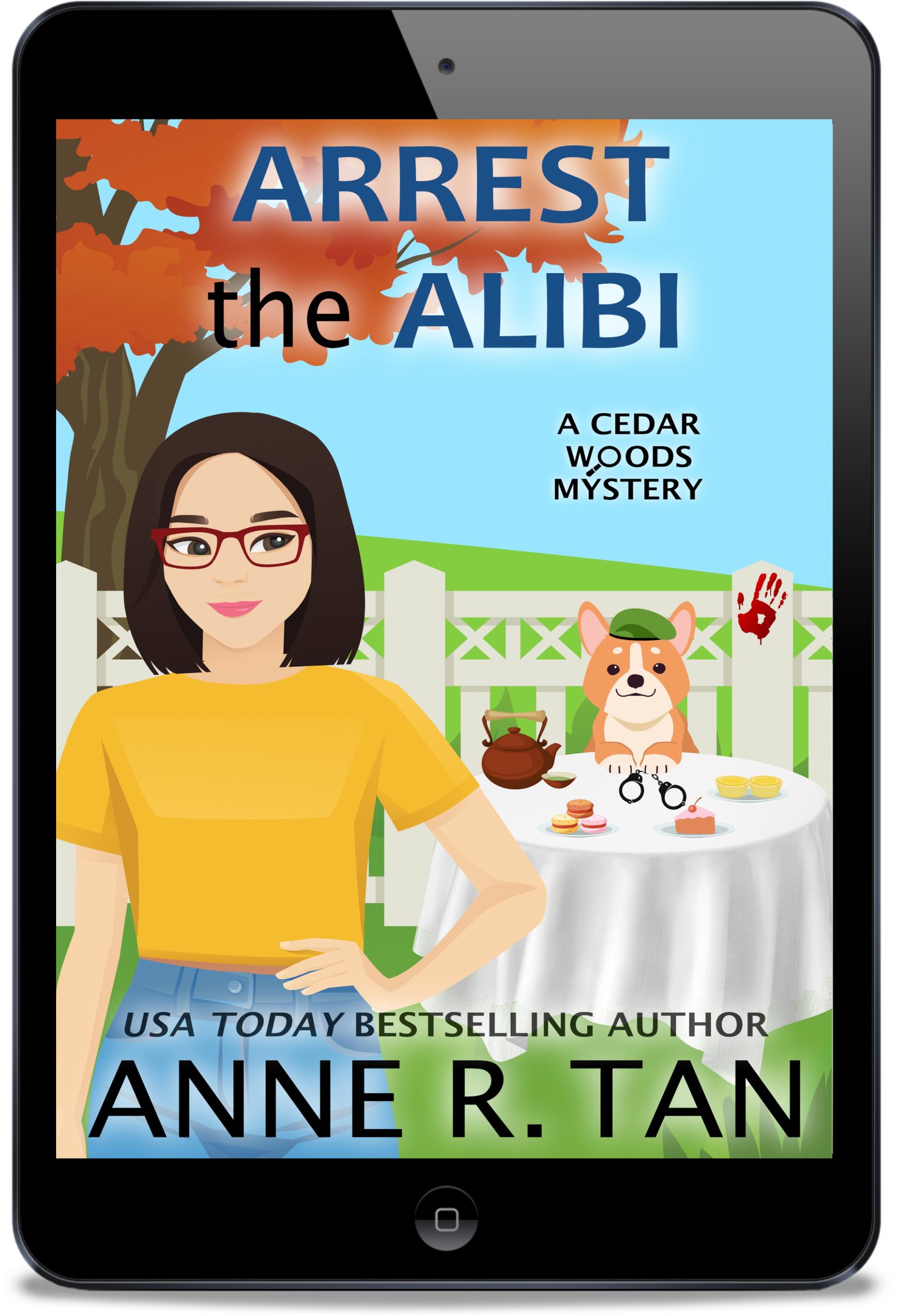 Arrest the Alibi (Cedar Woods Mystery #1) (EBOOK)
On Sale
My name is Cedar Woods, and I am a recovering ostrich. I have the unfortunate habit of burying my head in the sand. Newly divorced and penniless, I am cleaning my friends' fancy McMansions to make ends meet while lawyering up for a financial audit on my ex-husband's tech company.
When my Aunt Coco fell and broke her hip, I hightailed back to Mirror Falls. But things took a bizarre turn when I found out my Chinese aunt thought her new corgi was her husband's reincarnated spirit, and she took the dog's financial advice to invest her retirement money into a tea shop. Is she losing her mind, or am I being punished by my ancestors?
To make matters worse, a rival shop owner turns up dead, and Aunt Coco becomes the prime suspect. With the help of newfound friends, I must shift through the town's secrets to exonerate my aunt and prepare the tea shop for its grand opening. But with a vicious murderer on the loose, I might be in over my head. Can I catch the killer before someone else gets hurt? Will I find the home I spent my entire life searching for?
This humorous cozy mystery will charm readers with its endearing characters, heartwarming family relationships, and an intriguing whodunit.