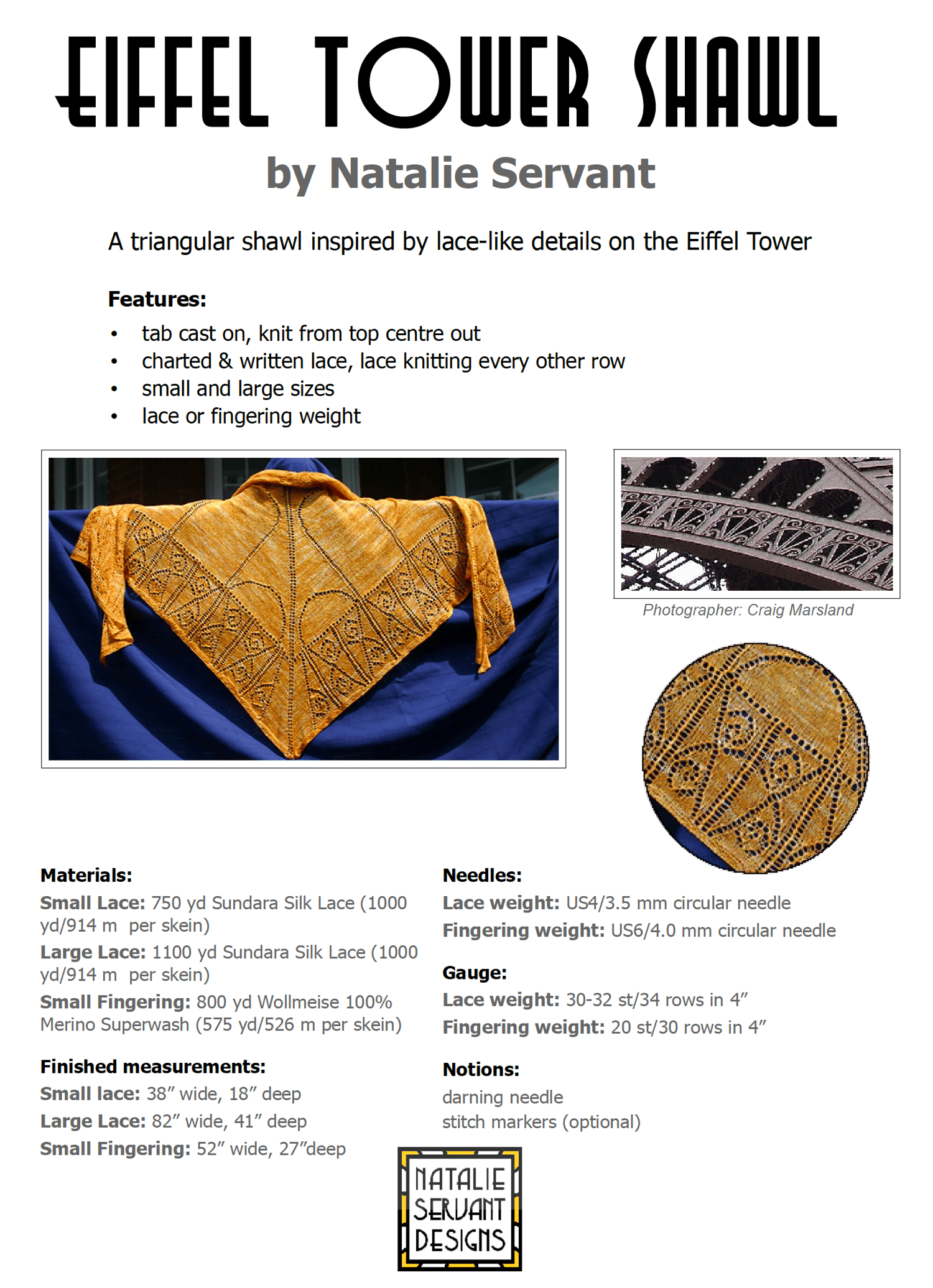 Eiffel Tower Shawl Pattern
On Sale
This triangular shawl was inspired by lace-like details on the Eiffel Tower. It is a charted and written lace design, with lace knitting on every other row.

The large (5 arch) version is knit in lace weight Sundara Silk Lace (almost the full 1000 yards).

The shawl is knit from the top centre out, beginning with a tab cast on. As much of the body is stockinette, it is a fairly quick knit. Two repeats of the second chart can be done to increase the size from 3 arches to 5 arches.

The pattern includes stitches like yo, single decreases (ssk, k2tog) and triple decreases (sssk, k3tog), and lifted increases.

Schematic drawings to show the layout difference between the small & large shawls have been added.