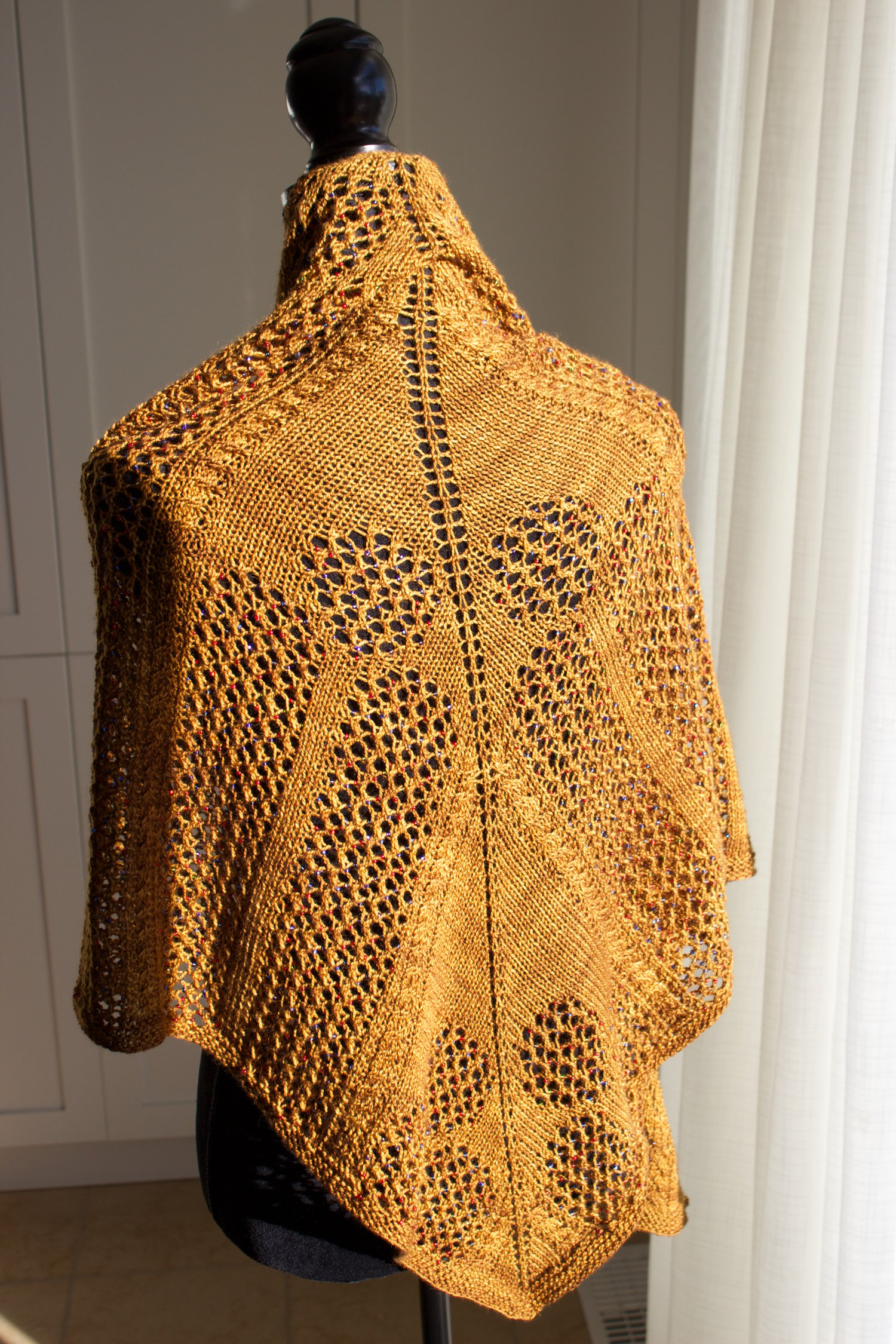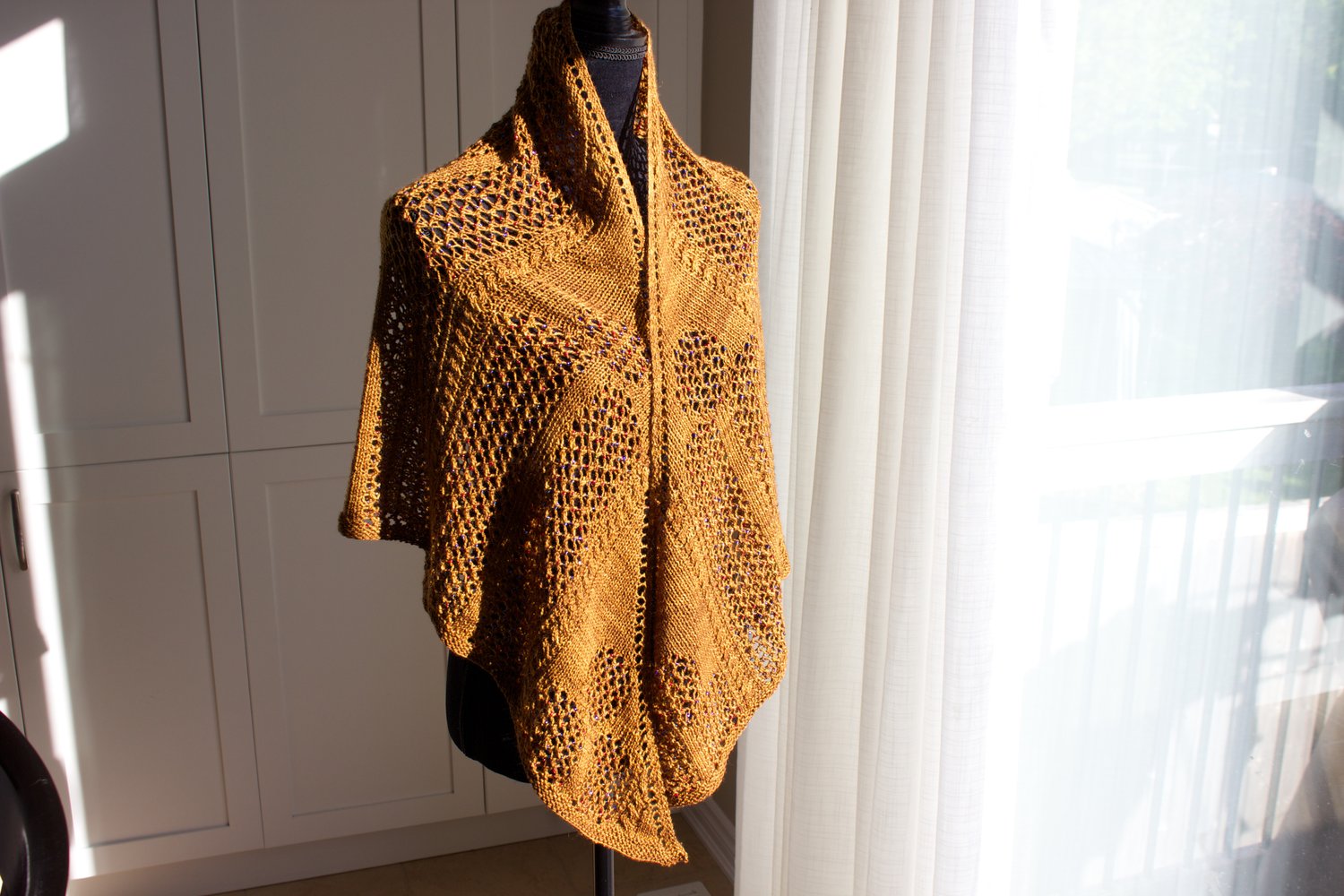 Sainte Chapelle Shawl Pattern
On Sale
This top-down triangular shawl was inspired by the dazzling stained glass windows in the small church of Sainte Chapelle in Paris. The tall narrow windows dominate the richly-decorated chapel.

I used yarn that was a deep golden color to evoke the painted columns. I also used thousands of size 8/0 seed beads (mostly blue and red) to mimic the stained glass.

Beads are not necessary, and a laceweight yarn-only version of the shawl is in progress. Light and airy, it will have a completely different feel when worn, but the lacy columns of windows show up beautifully.

If you intend to pre-string your beads like I did, you need to make sure your yarn is tightly plied and will withstand the abrasion of sliding beads along the yarn.

A supplemental bead count document is included, including the 20 row pattern of beads used for the sample (red, blue, green & gold).

Sample size:
64" / 162.5 cm along top edge
34" / 86 cm deep

Sample used:
2 skeins of Tosh Sock in Glazed Pecan + approx. 4200 size 8/0 glass beads (blue & red, with touches of green & gold)

Sainte Chapelle was the design for my 10th Annual Tour de France KAL.