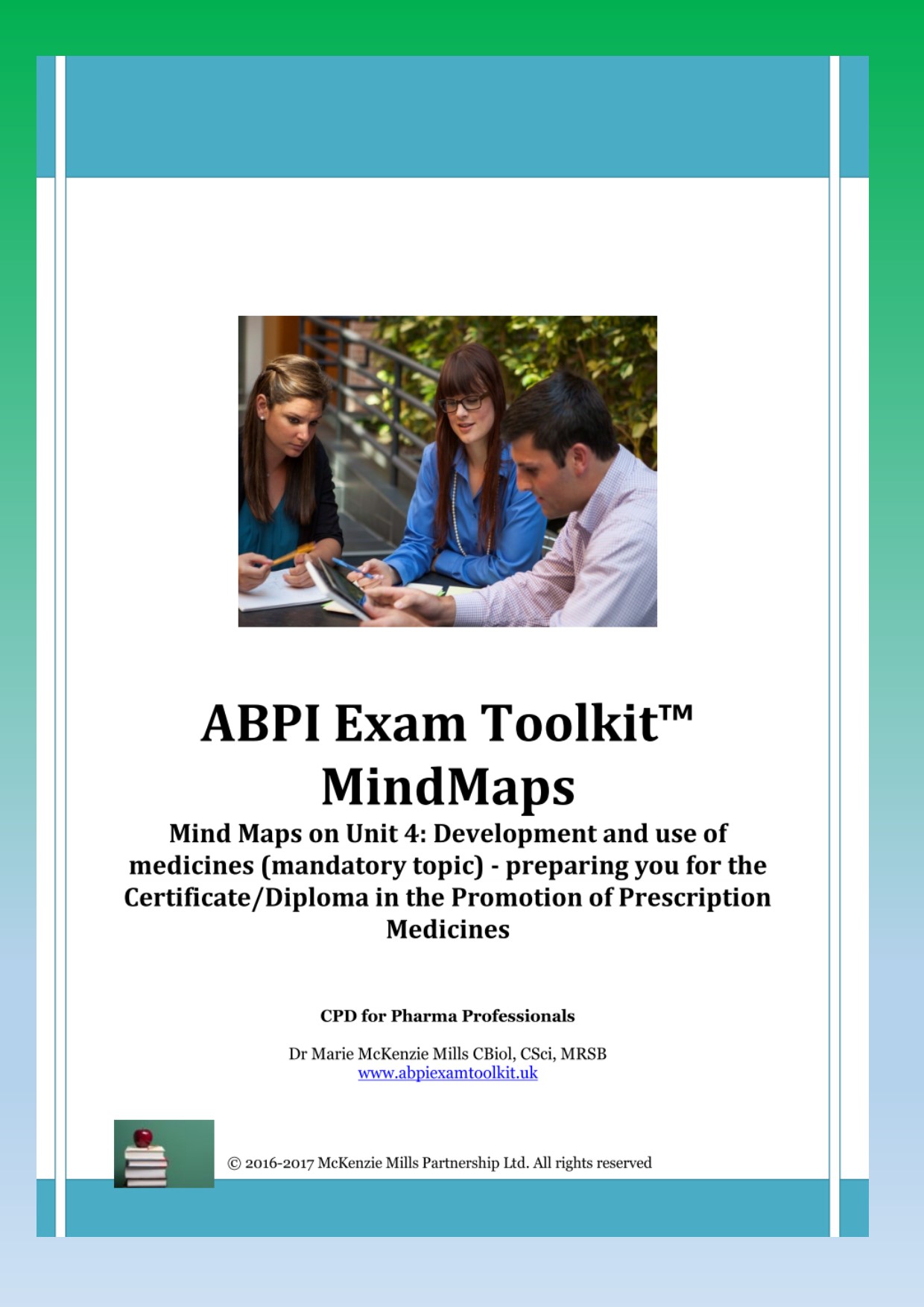 ABPI Exam MindMaps: Unit 4 (mandatory topics) - all four sections
On Sale
Preview
This mind map manual shows you how mind maps quickly capture and simplify mountains of factual information into something more digestible. It saves you time and stops you feeling overwhelmed.
Mind mapping is a tool that quickly pulls out key concepts and related facts, and organises them, allowing you to view and understand relationships between them.
The mind maps in this manual are based entirely on the ABPI Learning Materials for Unit 4. Each of the maps for the four sections in this Unit reflects the key topics and their branches.
This manual includes 4 mind maps (114 pages of maps; 123 pages in total) designed to boost your familiarity with the contents of Unit 4 (Development and use of medicines). Don't be put off at the thought of 114 pages: they're sized for legibility on A4, with pictures and branches well spaced out, which means that expanded branch topics start on a new page.
For all candidates of the accredited UK ABPI Exam. Any questions? Email me (marie(at)abpiexamtoolkit.uk). Or, head over to www.abpiexamtoolkit.uk to see what's happening.
Get exam ready now.
N.B. Don't worry if you don't have a PayPal account. Click the 'Continue to Paypal' button, where you'll then have the option pay by credit card.