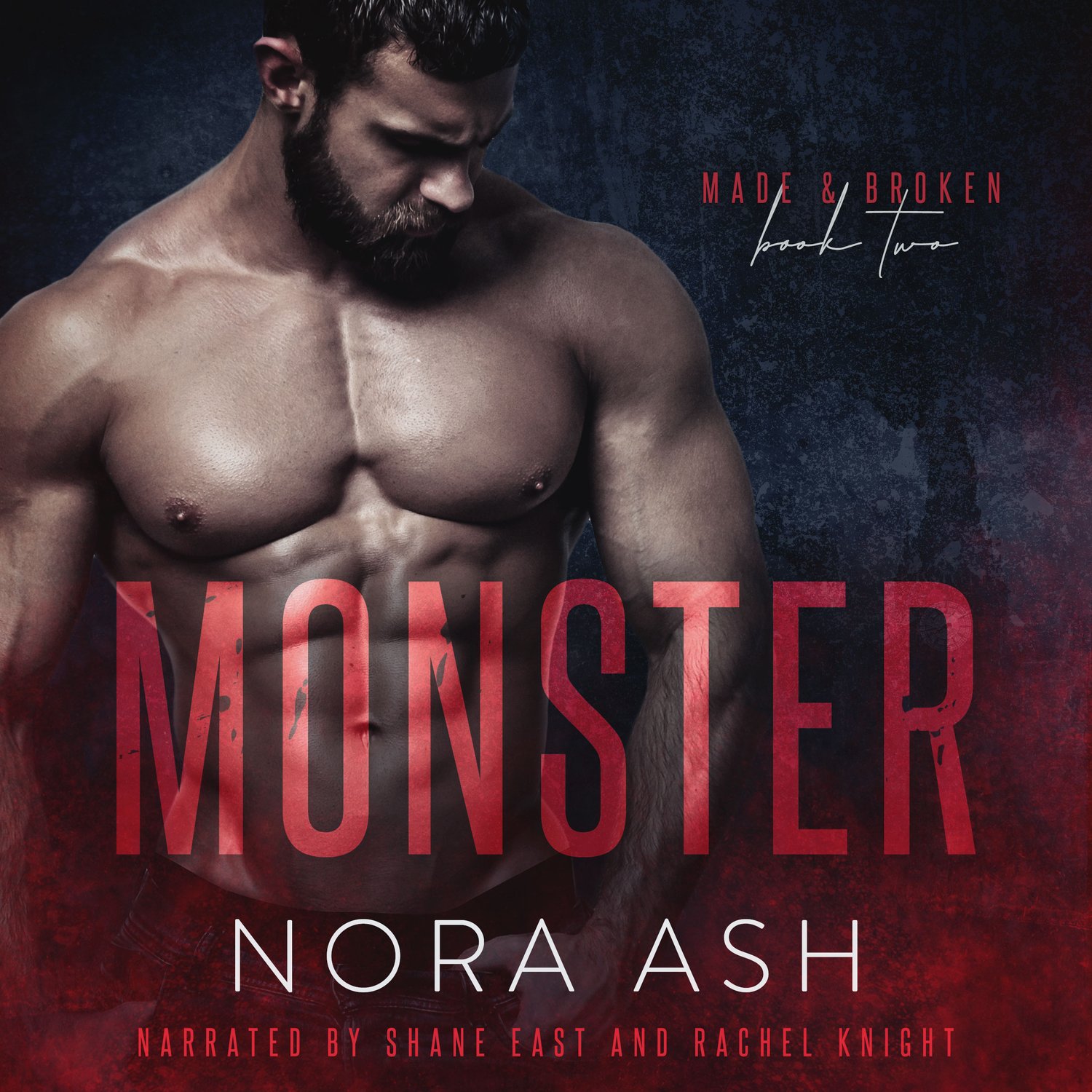 Monster (Made & Broken #2) - Audiobook
On Sale
$8.99
Narrated by Shane East and Rachel Knight

I'll kill to protect her. And then I'll make her mine.

Marcus
They always called me crazy. Sociopath. A monster without a conscience.

I always thought they were right. I've never backed down from anything, and the only thing that has ever soothed the monster in my chest was killing.

Then she walked into my life. The woman who seduced me so she could sell my secrets to my enemy.

I should have killed her, but when I looked into her eyes I knew she was the only one who could save me from myself.


Evelyn

It was supposed to be an easy job: seduce a ruthlessly handsome man and steal his pen drive while he's sleeping. Not the worst thing I've had to do while working for the mafia. By far.

I didn't know Marcus Steel was the son of London's most dangerous crime family—and I didn't know one night with him meant that every criminal in London would be after my blood.

He's the only one powerful enough to protect me now, but I'm not sure if that's what he's got in mind. I've seen what he does to people who cross him.

He's a monster.

And now, his sights are set on me.


Monster is a full length standalone novel with a guaranteed HEA in the Mafia Romance series Made & Broken.



APPLY COUPON CODE: MZ3ZV7RMKK FOR 20% OFF RETAIL PRICE.

Run-time: 5 hours 51 minutes.



‼️‼️NOTE‼️‼️
The download from payhip is only the retail sample. The full audiobook will be delivered through Bookfunnel. To listen to Monster, you require the Bookfunnel app, which is available for free for Android, Apple and Kindle Fire.