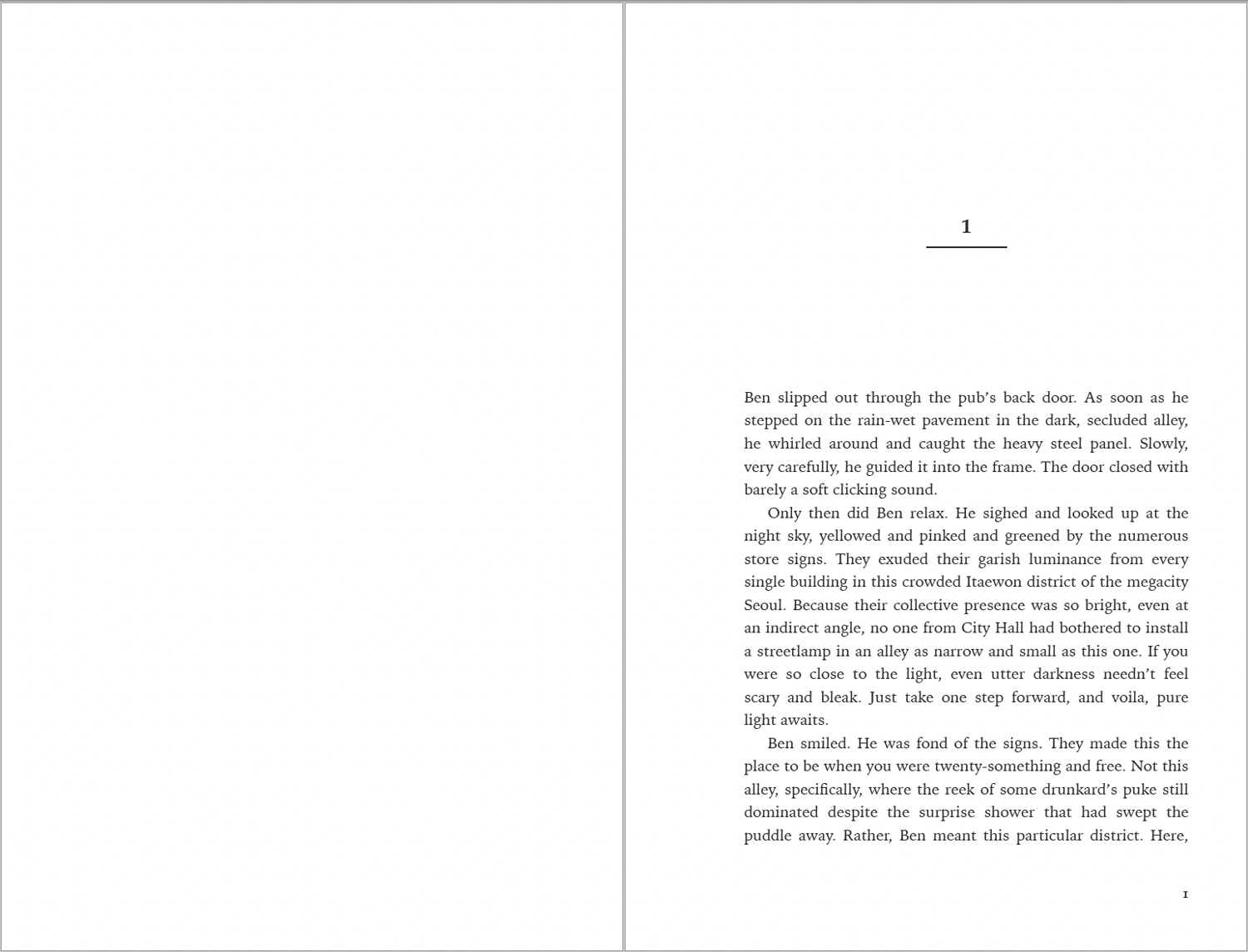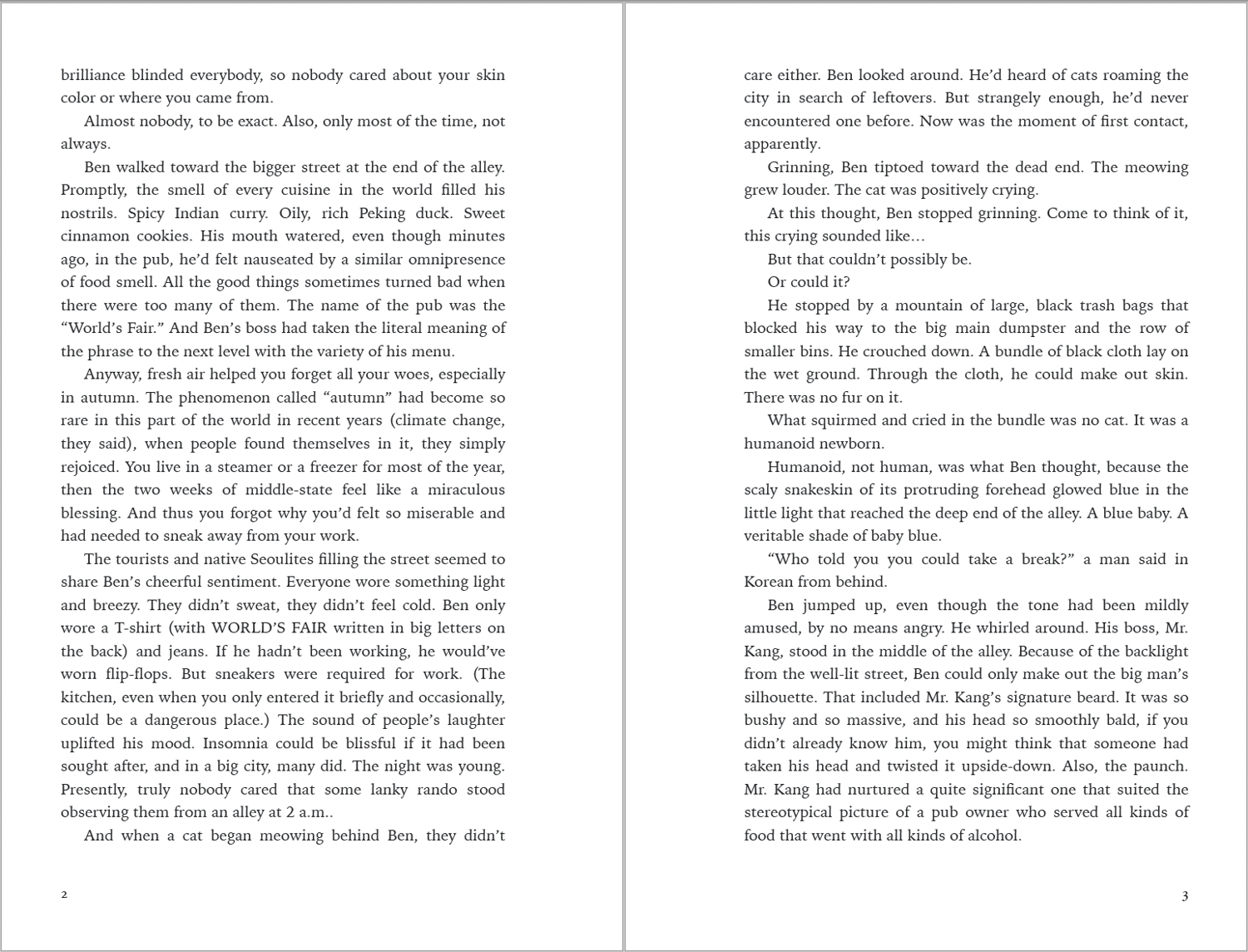 Baby Blue
On Sale
👶 👽 🌃
During another busy shift at the pub, Ben slips out to the back alley for a quick break.
Suddenly, he hears a noise from amidst the trash bags.
Having experienced enough unusual things in this multi-cultural district of Seoul ever since he moved from the other side of the globe, Ben approaches the source of the noise with mild amusement.
Maybe he shouldn't have. This first contact brings with it more than the usual terrestrial company…
Additional Details
Written by: Ithaka O.
Language: English
Length: 42 pages (based on the Regular Print PDF version)
Included in this purchase

EPUB file
Regular Print PDF file
Large Print PDF file
---
🚦 🚧 🚥
Other formats of the story are listed here:
https://imaginariumkim.com/ithaka-o/baby-blue/