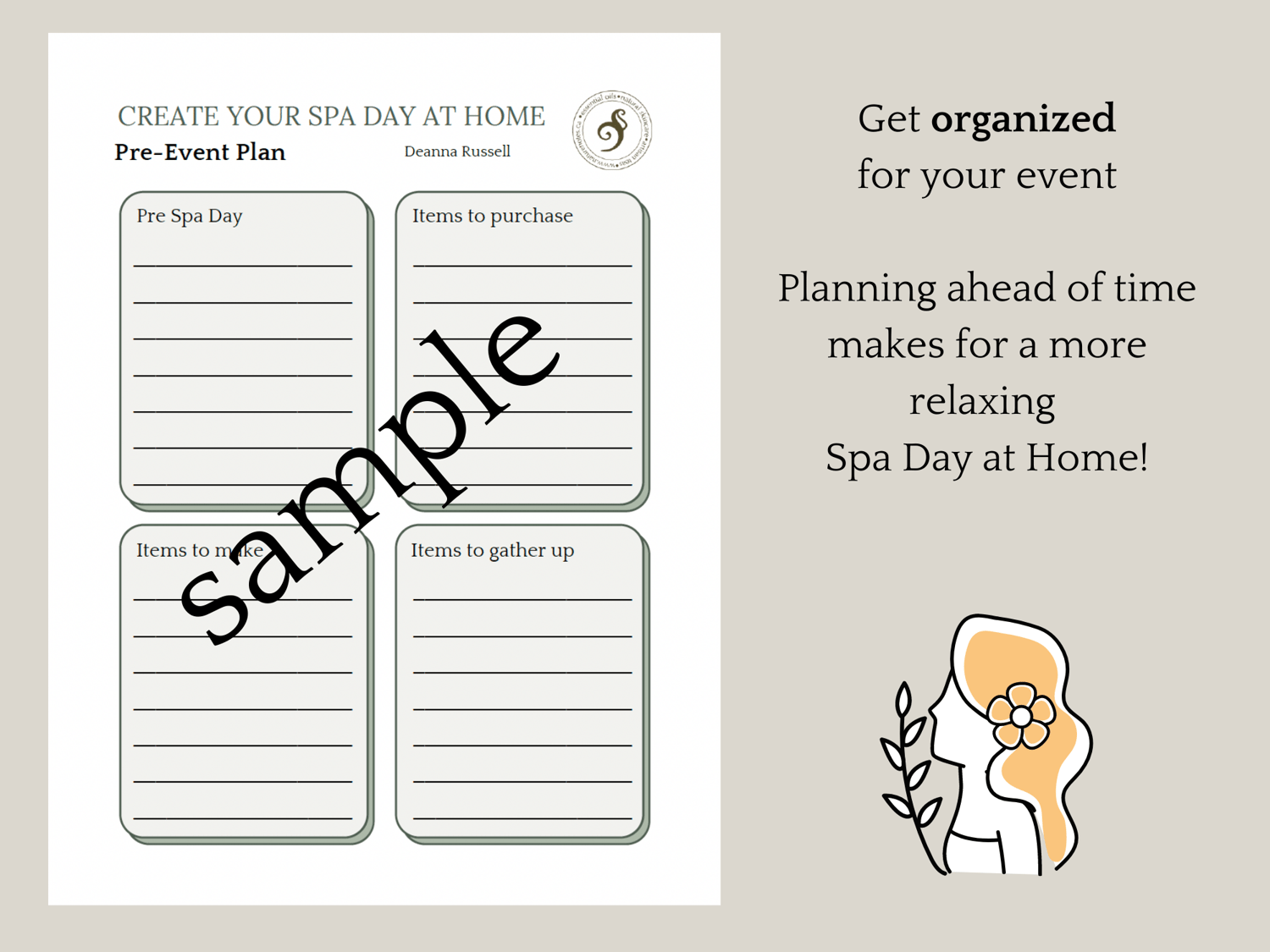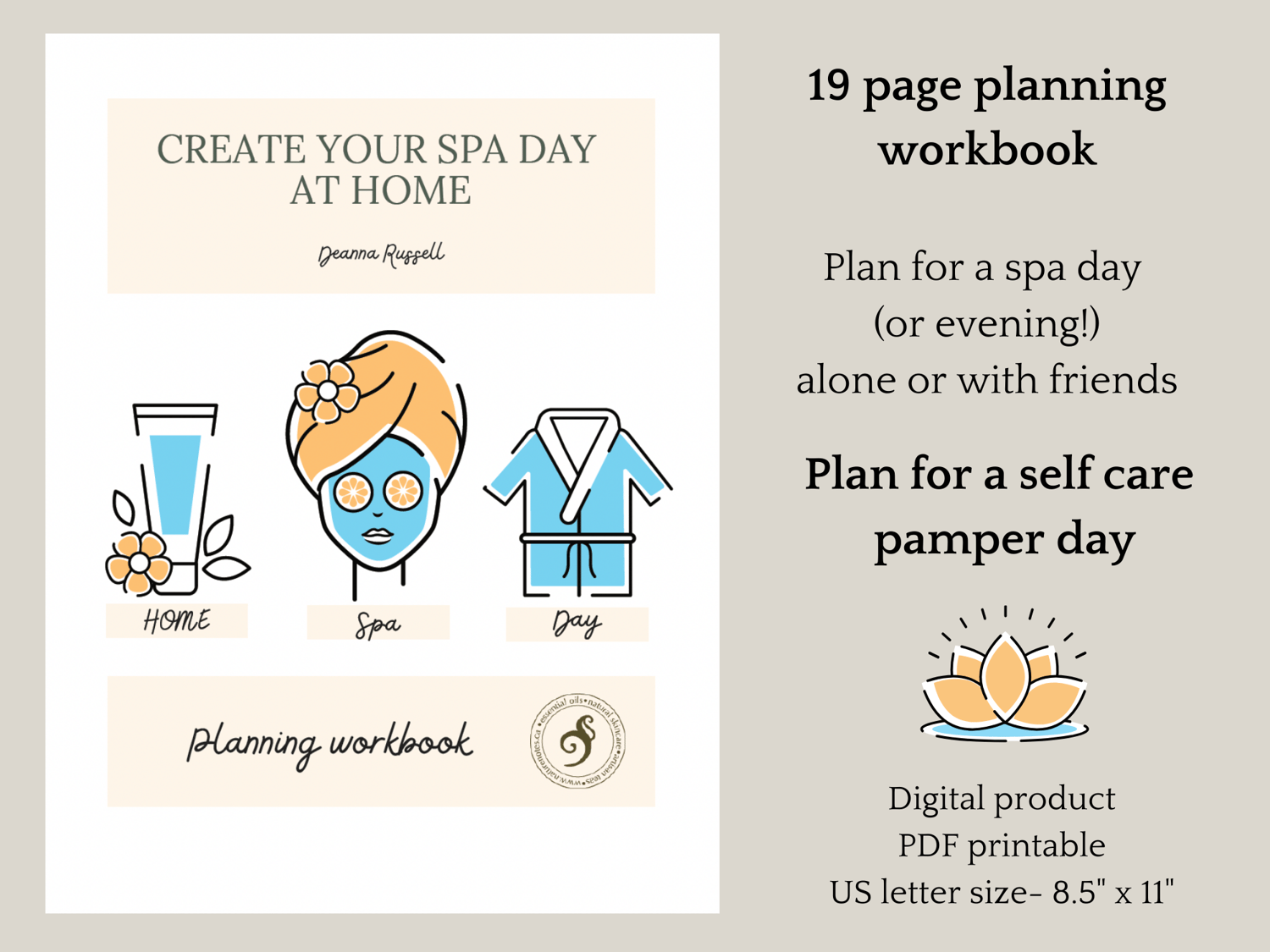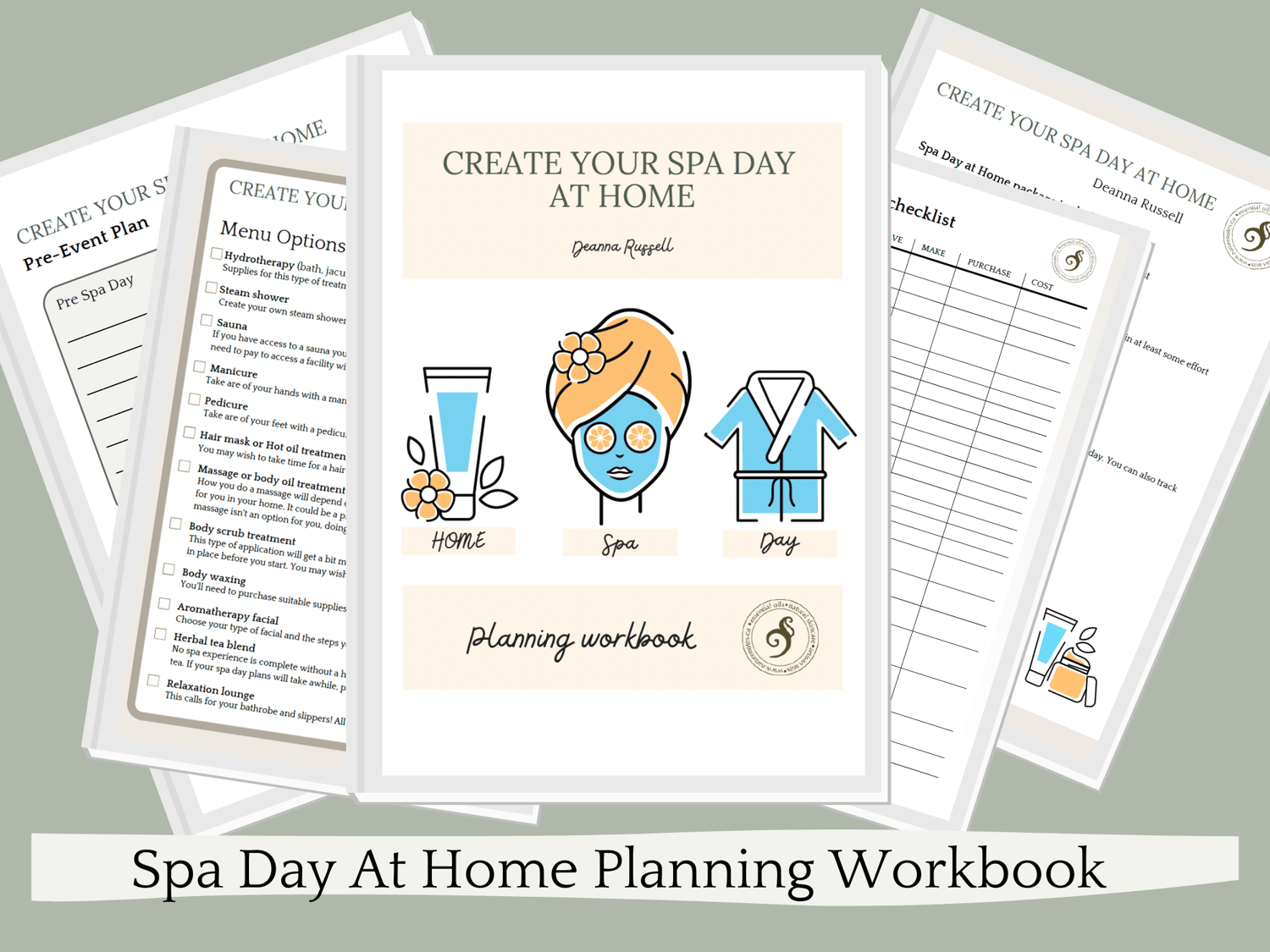 Spa Day Planner | DIY Spa Day
Spa party anyone?
This is a spa event planner checklist.
This DIY Spa Day workbook is designed to help you plan out a time for self care as simple - or extravagant as you want to make it.
Your Spa Day workbook covers:
🌿 Before you start making stuff
🌿 Preparing your space for your spa day
🌿 Types of aromatherapy facials
🌿 How to plan your time & choose your menu selections
🌿 Supplies you'll need to purchase or make for your spa day
🌿 Recipes to inspire you and get you started (options available for most skin types) Includes sample formulas for: Face scrub | Face Mask | Face steam | Body scrub
🌿 Task checklists
🌿 Spa day party planning checklist
🌿 Spa day budget & expense tracker
A little bit of planning goes a long way to help ensure your retreat time is relaxing for you and your (optional) guests.
Note: this is a digital download product and does not include the supplies to host your spa day event.
File format: PDF | Size: 8.5" x 11"
Total pages: 19
********
Click the BUY NOW button to get access
********
About Deanna Russell:
Deanna has planned and hosted spa parties for groups on retreat, as well as enjoyed small, intimate gatherings with just a few lucky people. Know this: being organized and planning ahead helps SO MUCH! That's why this spa day planner workbook comes in very handy!
**********************
Returns & exchanges
I don't accept returns, exchanges or cancellations, but please contact me privately if you have any problems with your order. My goal is to ensure that you understand what you are getting and are happy with your purchase.
This product is for your own use only. Please do not share it with your friends and family.
This product is copyrighted by Deanna Russell and may not be copied or reproduced.