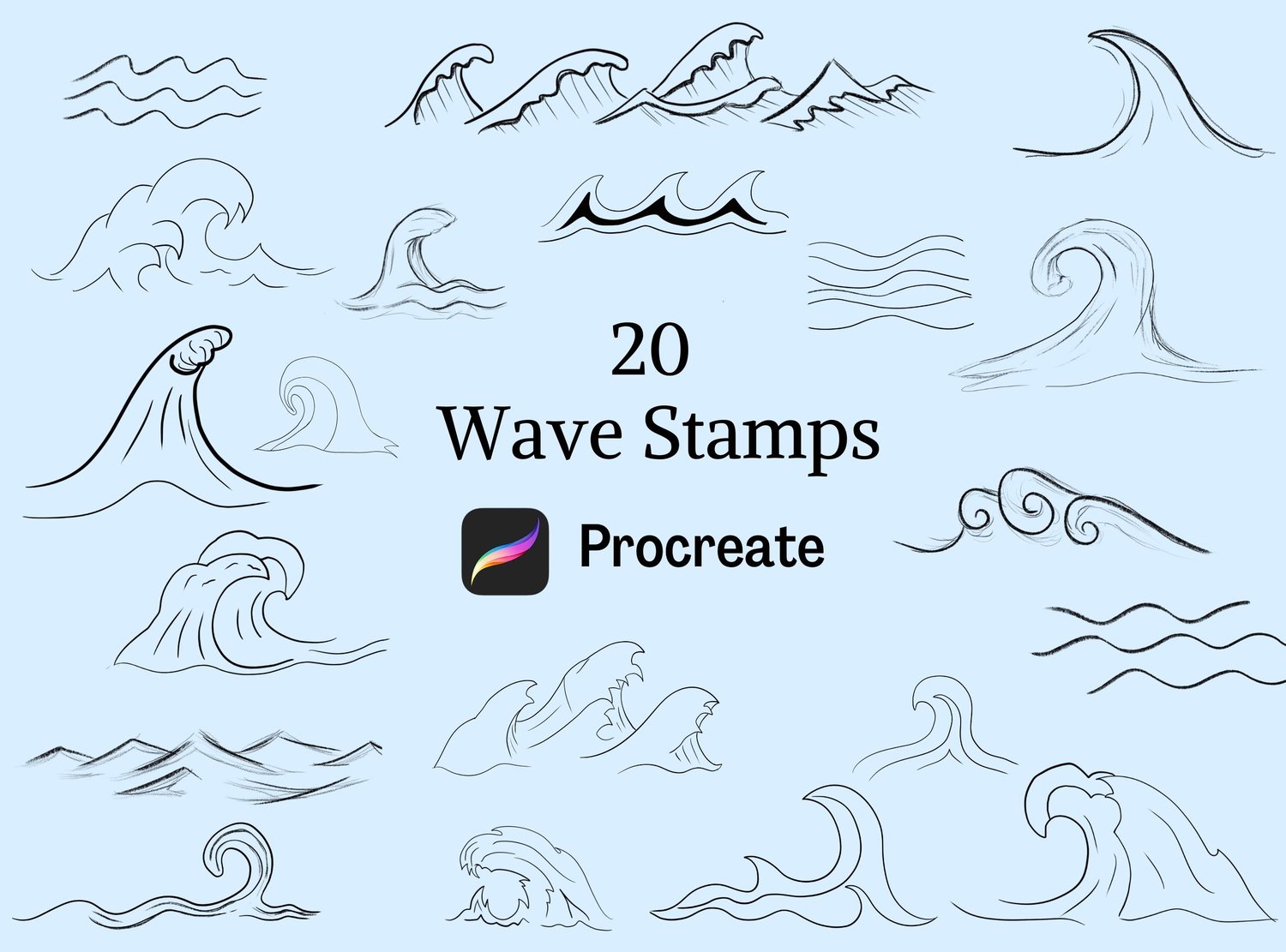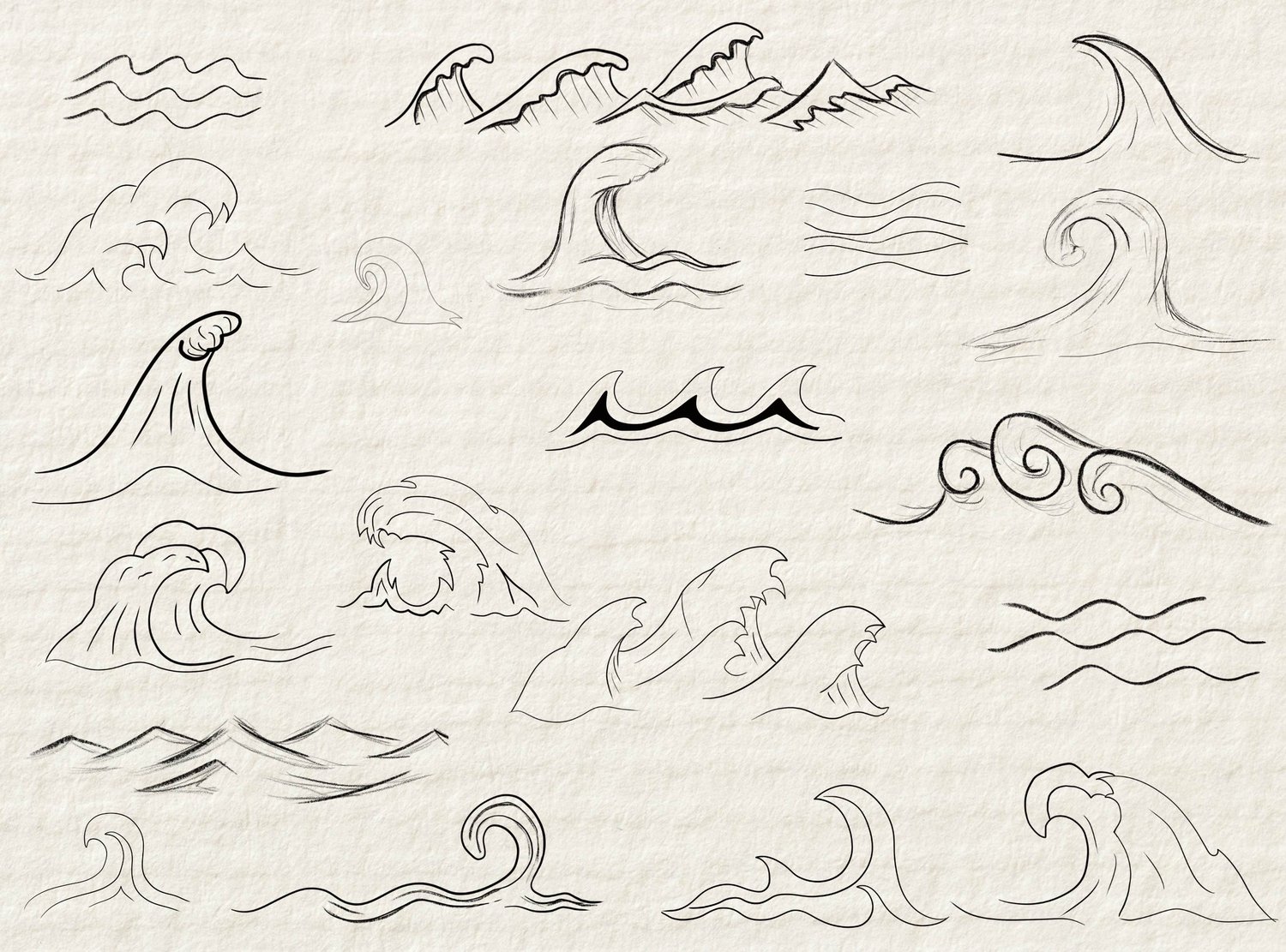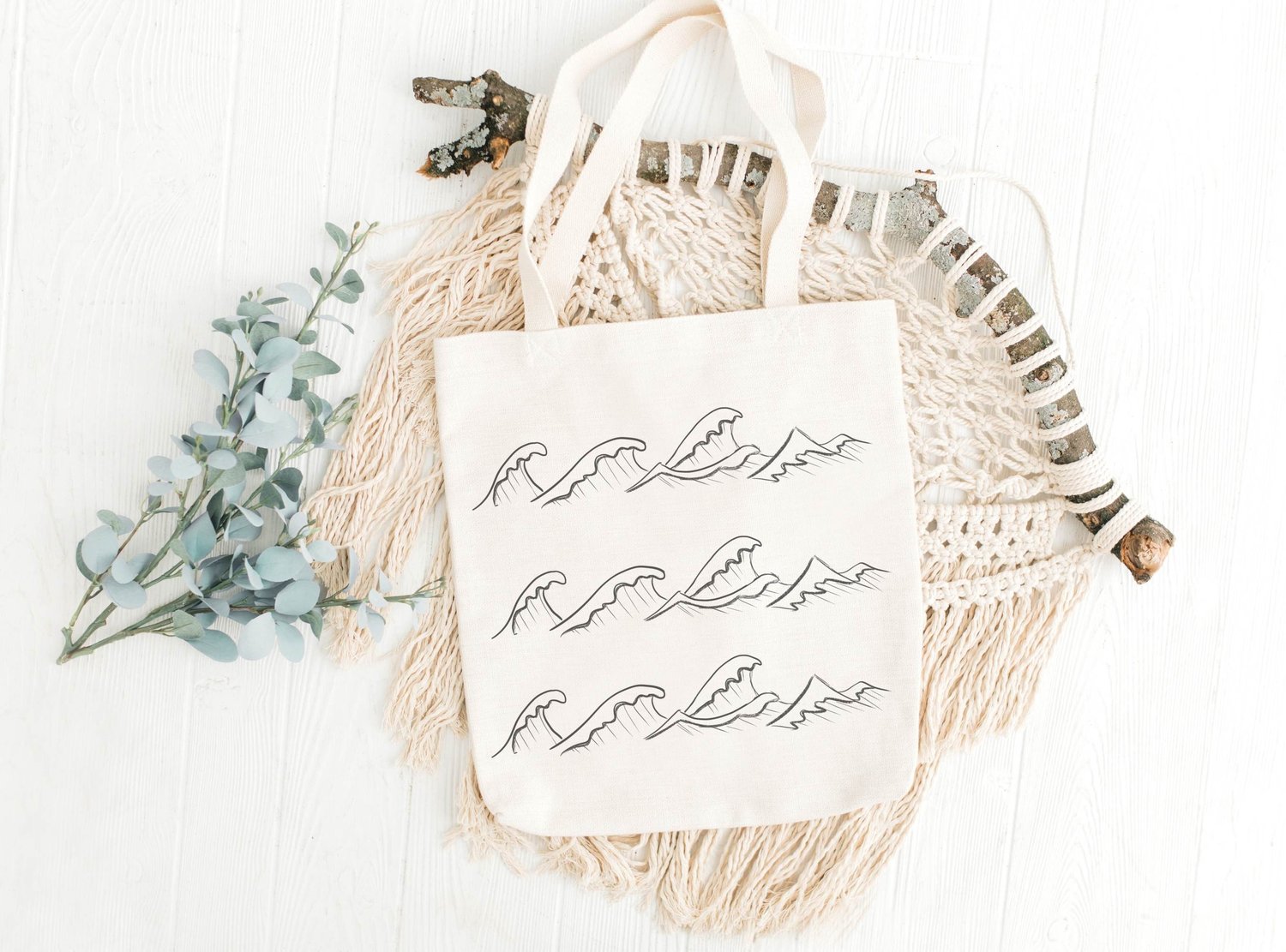 Wave Stamps Procreate
On Sale
Wave Stamp Procreate - 20 Waves Procreate Stamp Brush Set

If you're an artist looking for a more realistic way to render ocean waves, then this is the product for you! This set of Procreate brushes includes 20 different wave formations. You can use them as references to help you achieve more accurate sea scapes and beach artwork.

Additionally, the brushes are saved as stamps, so you can easily overlay them on top of your drawings and sketches.

Whether you're just starting out or you've been drawing for years, these brushes will help you take your ocean drawings to the next level!

What you will receive:

1 x Procreate Brushes file
20 x PNG files for those using software other than Procreate


IMPORTANT: Please only use the brushes file and stamps in the Procreate app on an iPad Pro. They will not work with other apps or procreate pocket. You can however import the PNG into other apps. Not allowed to make any of my products public or share the asset in any way that allows others to download, extract, or redistribute it as a standalone file.