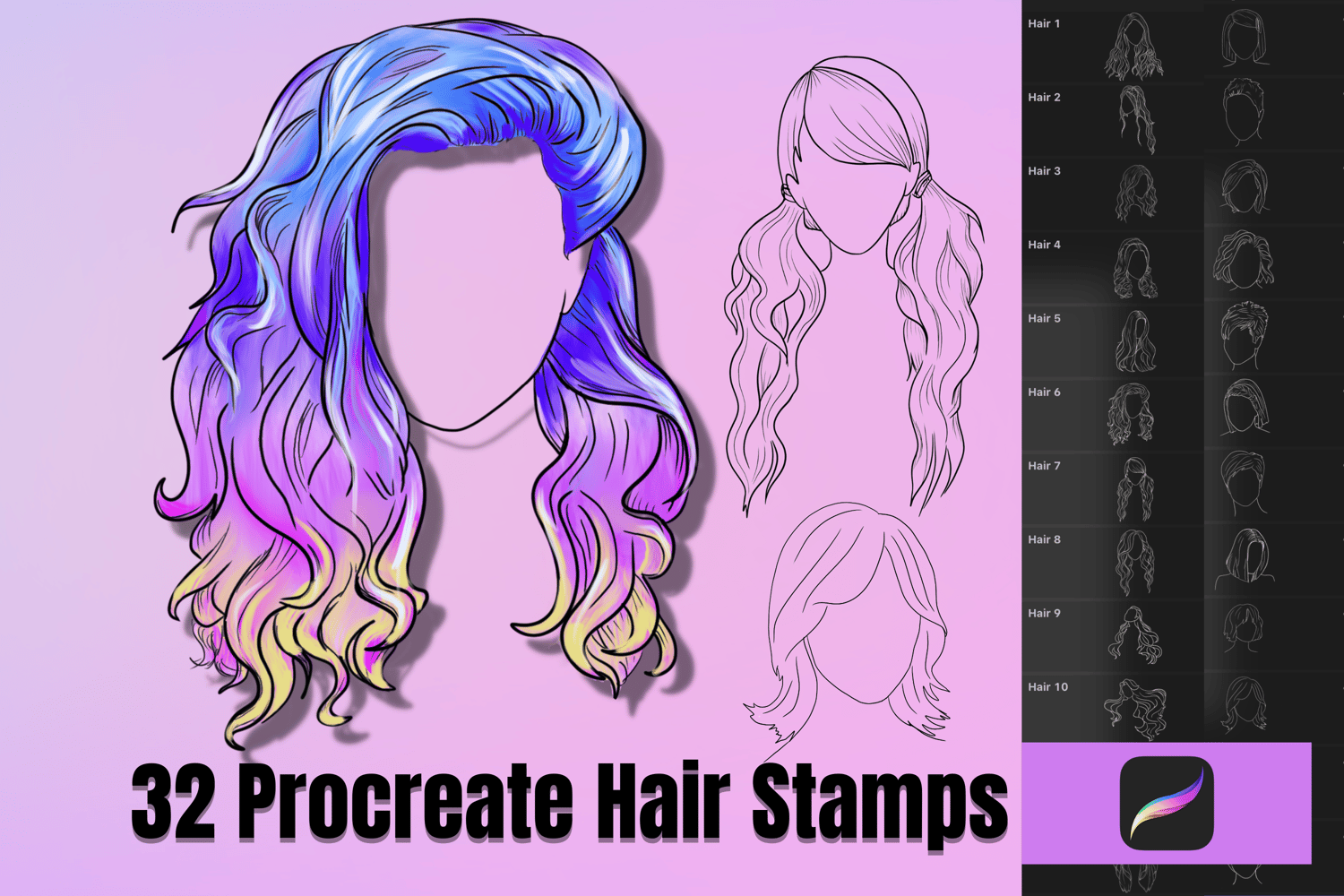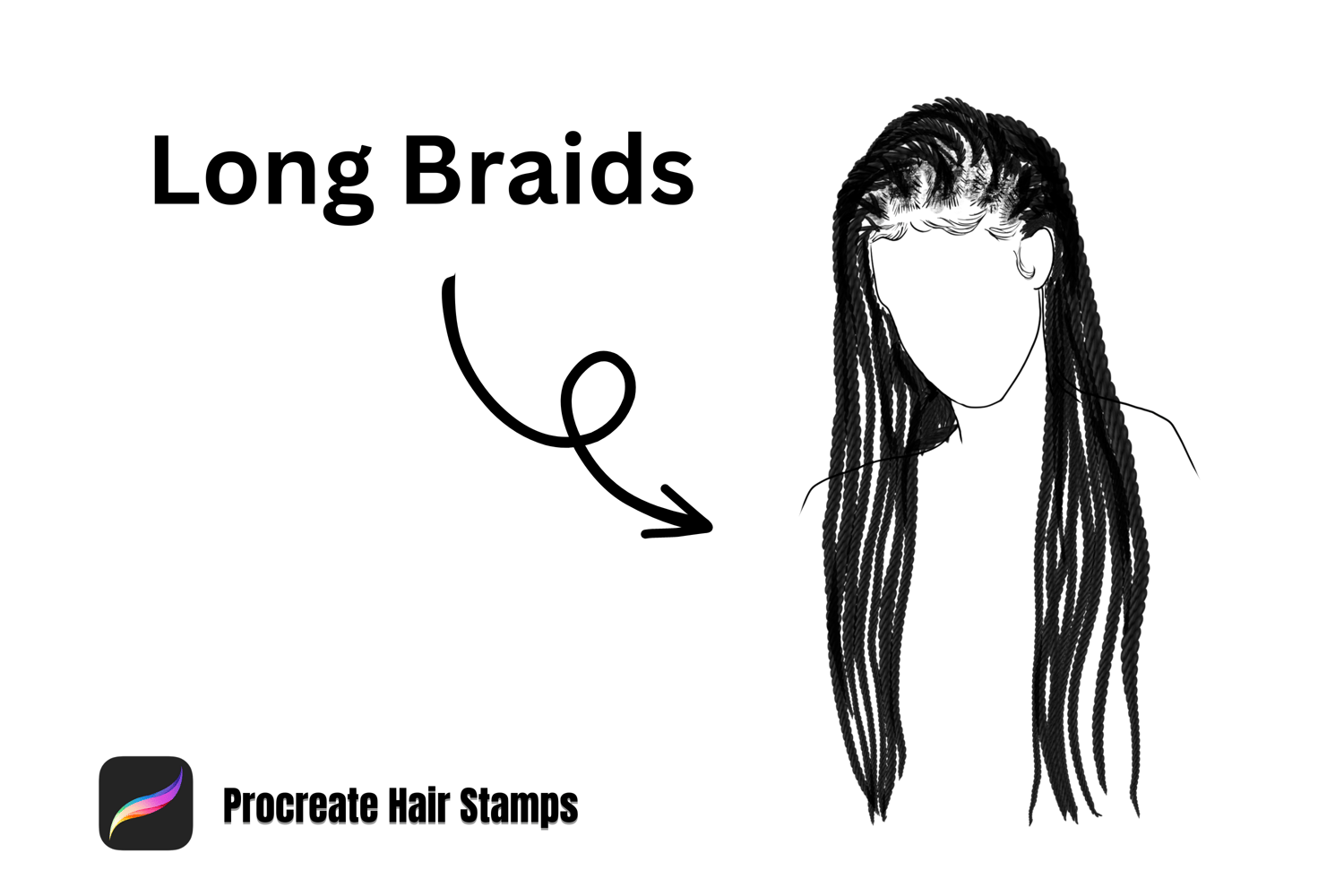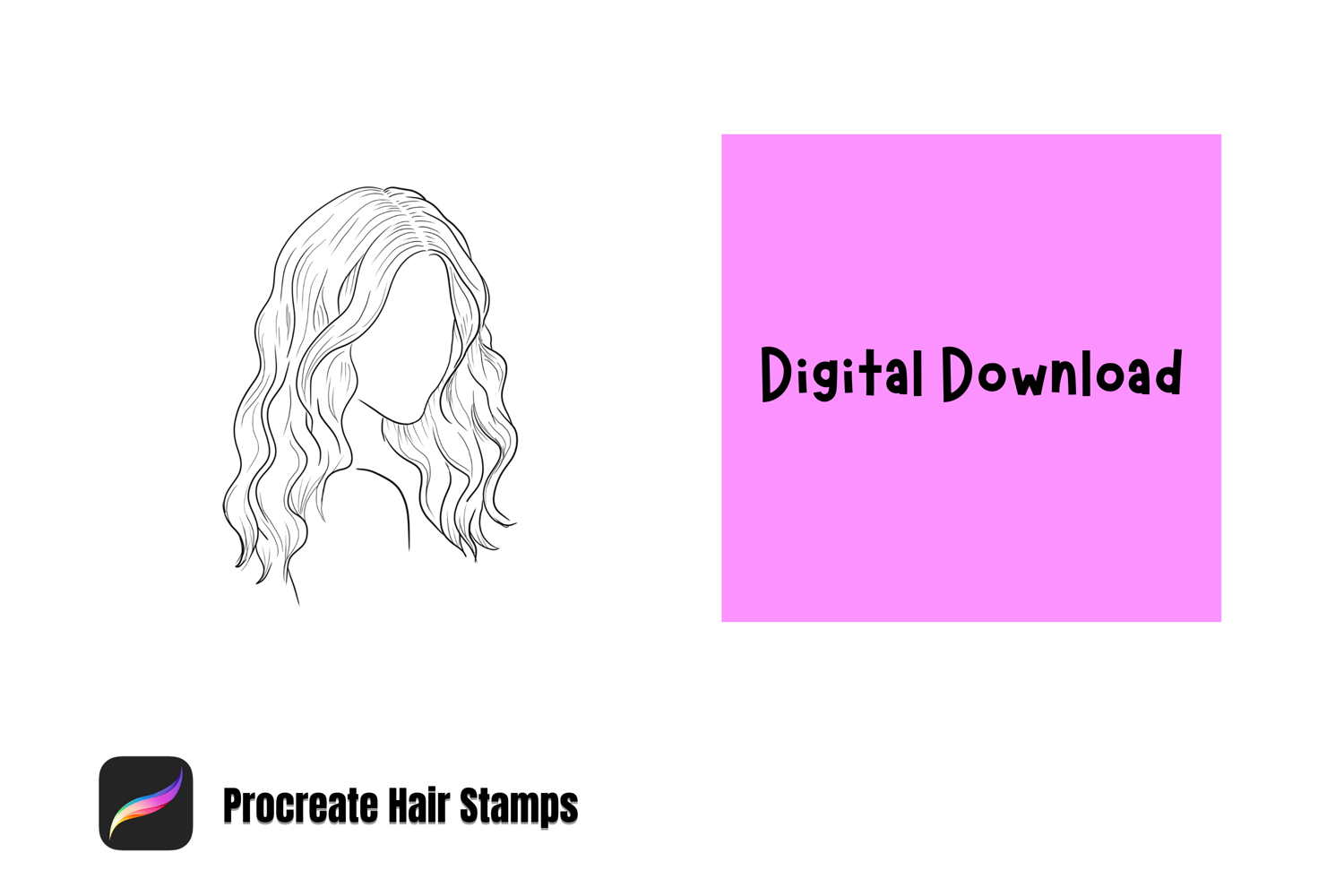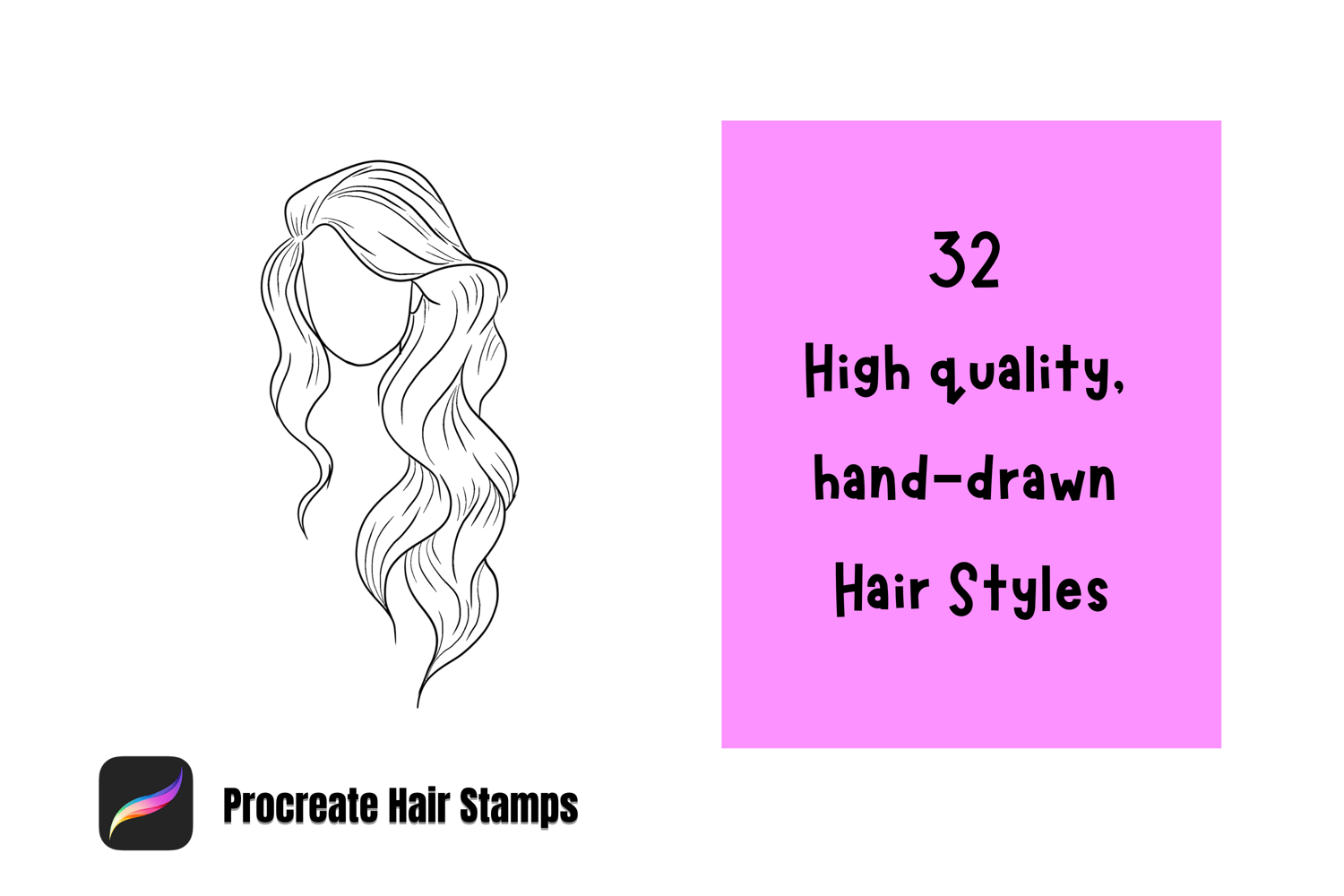 Procreate Hair Stamps, Procreate Hair Brushes, Procreate Wavy Hair, Procreate short hair styles & Long Hairstyles, Procreate Braids,
On Sale
£8.50
32 Procreate Hair Stamps
32 hair stamps for use with the popular digital drawing app Procreate. These stamps are designed to assist artists and designers in creating intricate and detailed hair designs with ease. 
The set includes a variety of hair textures and styles, from straight to curly, and allows for customization by adjusting the size, color, and opacity of each stamp. 
These stamps are perfect for digital artists looking to streamline their workflow and add professional-level details to their work. 
Whether you're a seasoned professional or just starting out, these Procreate hair stamps are sure to enhance your creative process and elevate your digital artwork.
Download the stamps, open them in Procreate on your iPad, and start creating hairstyle magic!
You can adjust the opacity, resize them to get the perfect effect, and use them in any color you want.
This Procreate brush set is saved as 32 stamps, so you can easily overlay them on top of your drawings and sketches. 
What you will receive:
1 x 32 Procreate Hair Stamps brush set
*** This will be available for download as a Procreate Brushes file.