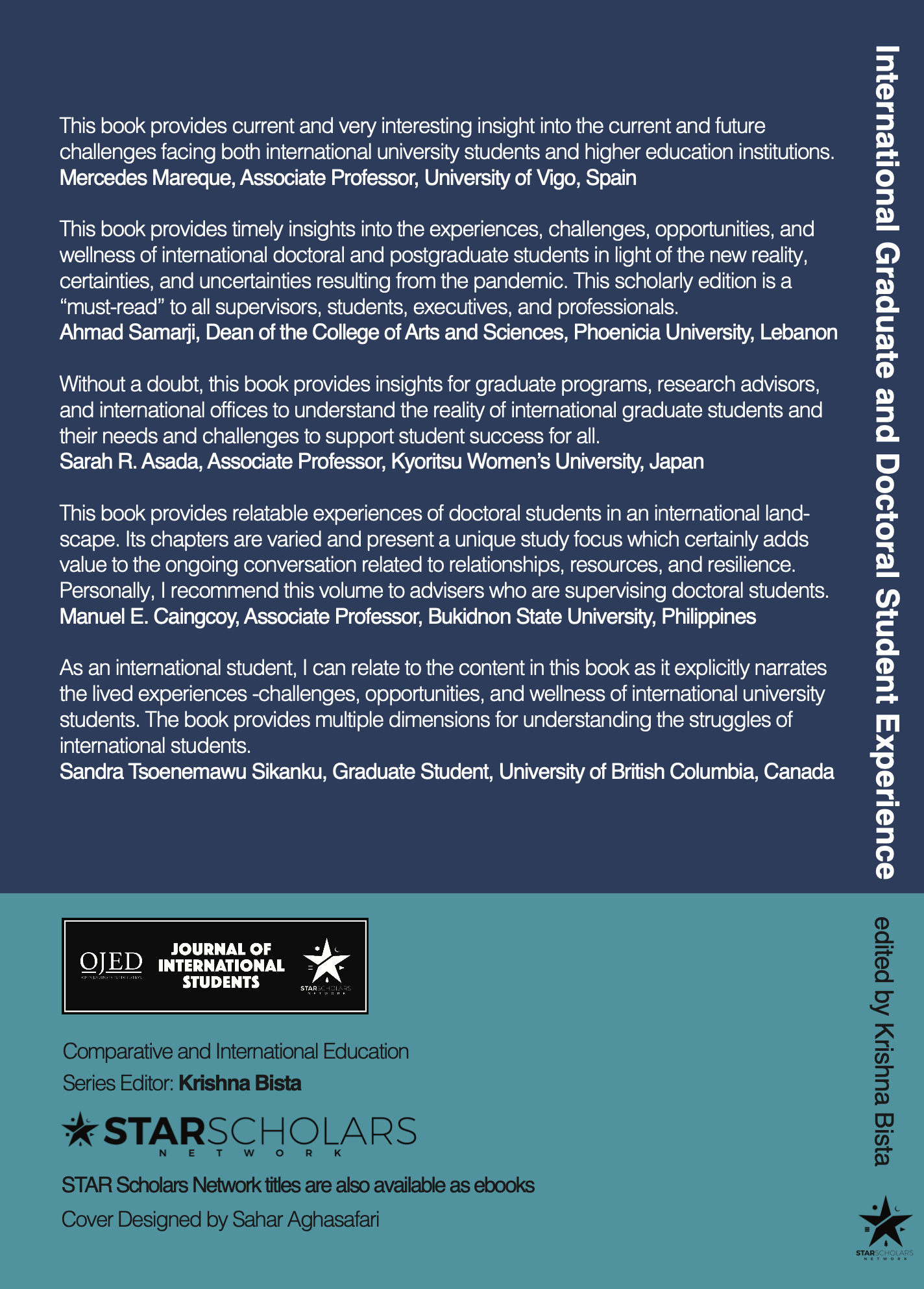 International Graduate and Doctoral Student Experience
On Sale
This book offers a comprehensive examination of the experiences of international students as they navigate the complexities of studying and living in a foreign country while pursuing their graduate studies. It delves into the challenges faced by these students, including cultural differences, language barriers, and the impact of COVID-19, and provides insights into how these challenges can be overcome. Through a range of narratives and empirical studies, the book offers a deeper understanding of the socialization experiences of international graduate students, their advising relationships, career employability challenges, and their resilience in the face of adversity. With contributions from leading experts in the field, this book provides an intersectional and nuanced perspective on the experiences of international students, examining both academic and sociocultural experiences during their higher education journey.
Order print copies here $19.99
Editor
KRISHNA BISTA is a Professor of Higher Education in the Department of Advanced Studies, Leadership and Policy at Morgan State University, Maryland (USA).