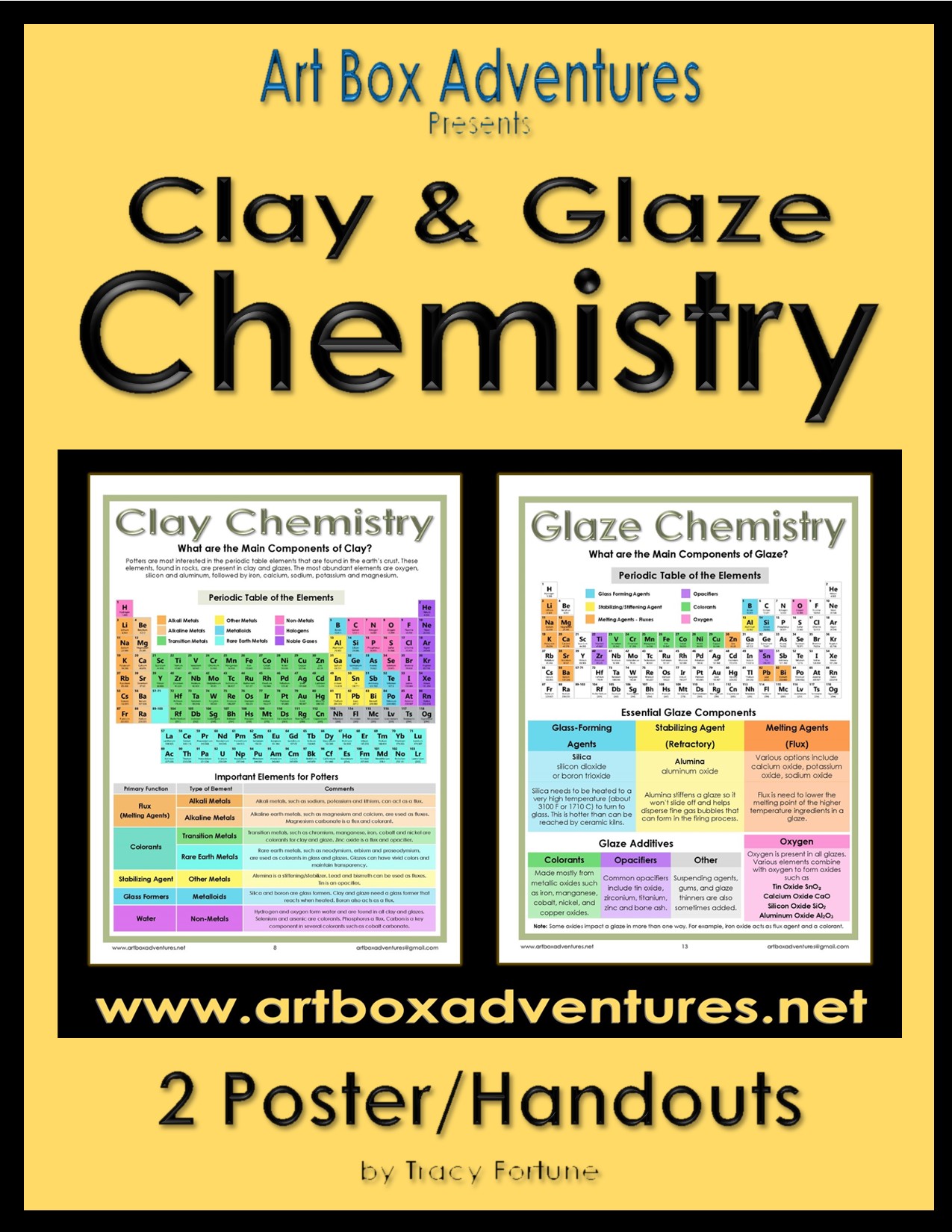 Clay and Glaze Chemistry Handouts
On Sale
$1.99
CLAY & GLAZE CHEMISTRY

Want some insights into the chemistry of clay and glaze?

Check out this pair of colorful poster/handouts. One highlights the chemistry of clay and the other an overview of glaze. 

Note: These posters are also in two other books by Tracy Fortune. "The All About Clay Student Handbook" and "Speaking of Clay: A Vocabulary Resource for Ceramics Teachers and Students"