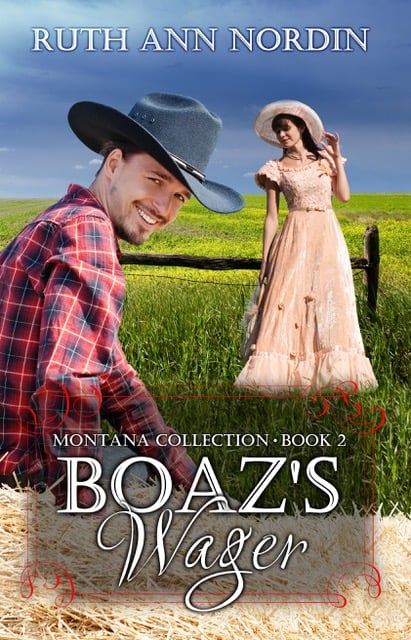 Boaz's Wager (Montana Collection: Book 2)
On Sale
Preview
What Boaz Grady wants more than anything else is to have his children living with him. But in order to get them back, he needs to marry a woman who'll be their mother.
Eva Connealy left Omaha, Nebraska to be a school teacher. While in Montana, her stagecoach is attacked, and the men decide to sell her. While the men in Lewistown post bids for her, Boaz makes a wager of his own and wins the right to marry her.
Despite the shaky beginning, Boaz is sure she'll adjust to her new life as his children's mother. But she wants to be more than a mother. She also wants to be a wife and vows to figure out how to take their marriage of convenience into something much, much more.
Books in the Montana Collection:
Book 1: Mitch's Win
Book 2: Boaz's Wager
Book 3: Patty's Gamble
Book 4: Shane's Deal
This series is complete.