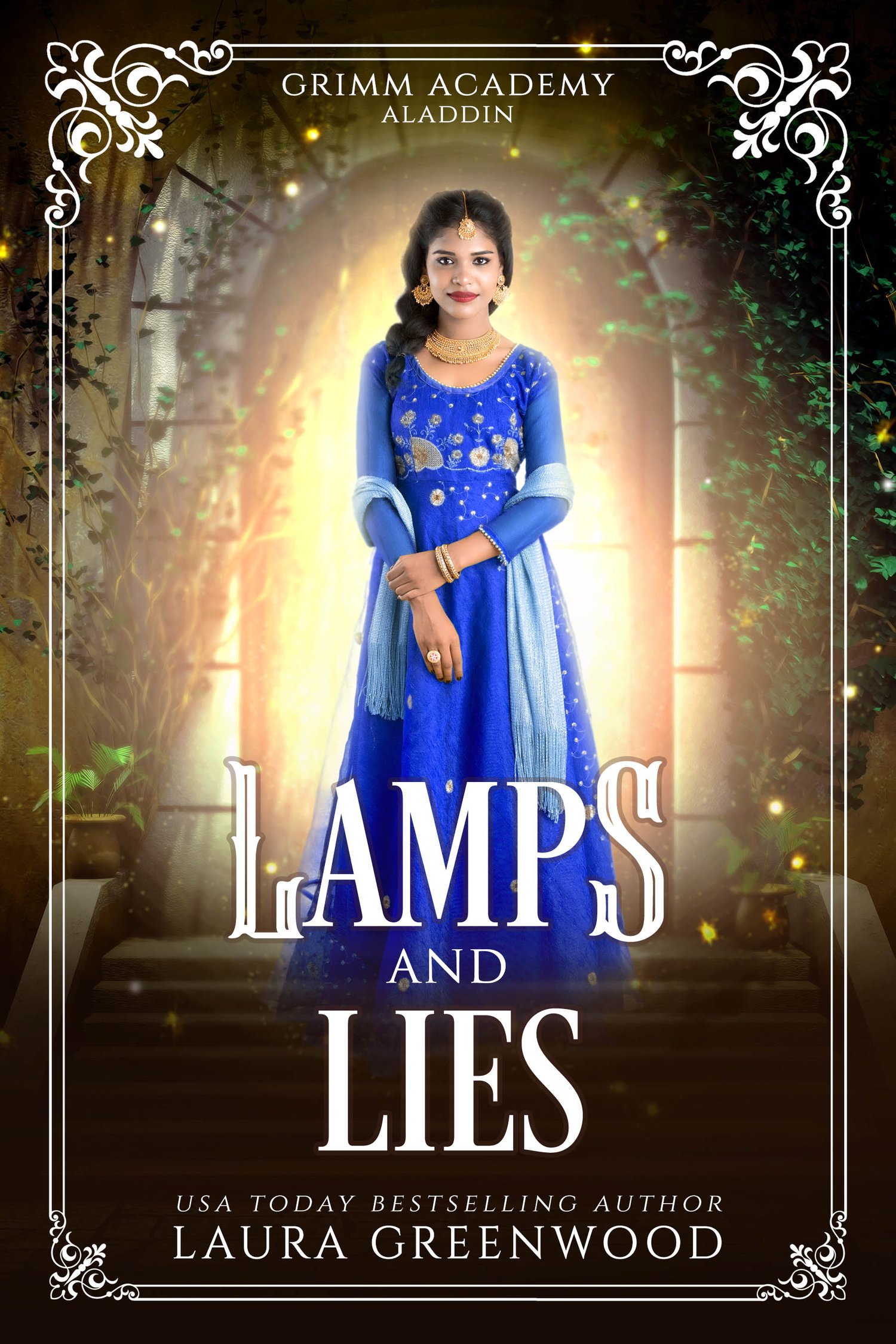 Lamps And Lies (Grimm Academy #8)
On Sale
Pay what you want:
(minimum $3.99)
Lies always catch up with the ones keeping them, and Alyeesah has several.


Caught up in her pretence as a Princess, Alyeesah learns about her prophecy when it's almost too late, and if she's going to stop it and win the heart of her prince, then she'll have to move quickly.


With someone else pulling the strings, and the rest of the academy just waiting for her to make a mistake, it might even take Alyeesah's third wish to get herself out of trouble.


-
Lamps and Lies is part of the Grimm Academy fantasy fairy tale romance series and is a standalone gender-swapped retelling of Aladdin. It includes a fairy tale heroine determined to save herself and a sweet m/f romance. 


If you enjoy fairy tale retellings, fantasy academy settings, friendship, prophecies, strong heroines, and sweet romance, start the Grimm Academy series!