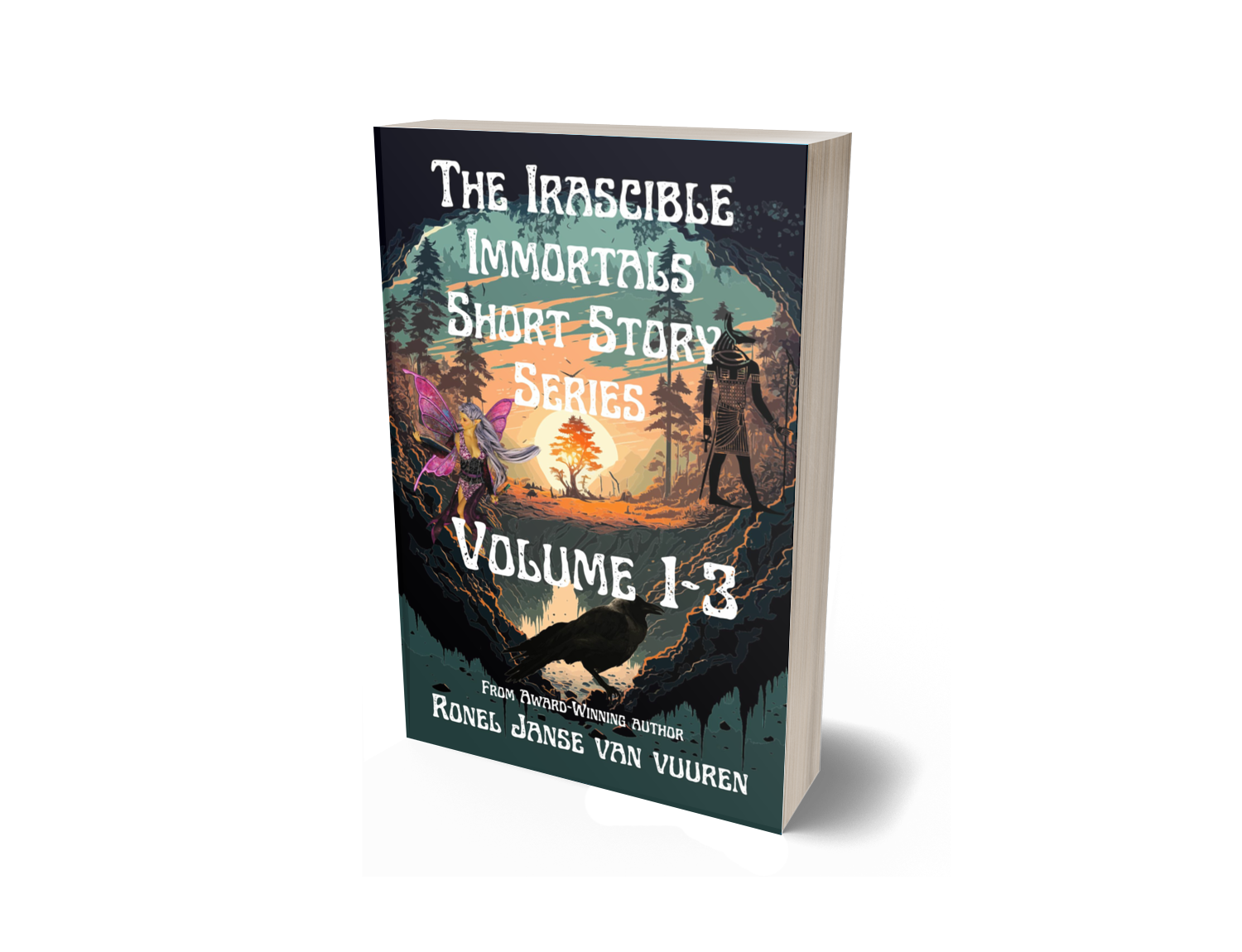 The Irascible Immortals Short Story Series Volume 1-3 eBook
On Sale
eBook (mobi. ePub & PDF)
Immortals + Boredom = Catastrophe.
Something old and dangerous is waking, making the immortals act out on their crazier instincts.
Odin used to have it pretty good: whole nations worshipped him, named a day of the week after him, believed him to be wise. These days, though, not even the pets of other immortals respect him.
Odin goes off to Midgard to live in a retirement home.
Anubis has never had it great. Not even in the heyday of Egypt. And though his job has never become obsolete, it's not like anyone ever thanks him for guiding the recently dead to their Egyptian afterlife. But then they want to outsource his job to a no-name brand.
Anubis leaves his job to go on a beach vacation.
Mab is the queen of dreams. And nightmares. But when thinking up dancing unicorns for humans to dream of fail to amuse her, she knows that she needs a break.
Mab takes off to New Orleans for Samhain fun.
They are all so busy with their own stuff, they don't even realise what is really going on…
Scroll up to buy now and enjoy the hilarity that ensues when bored immortals let loose.