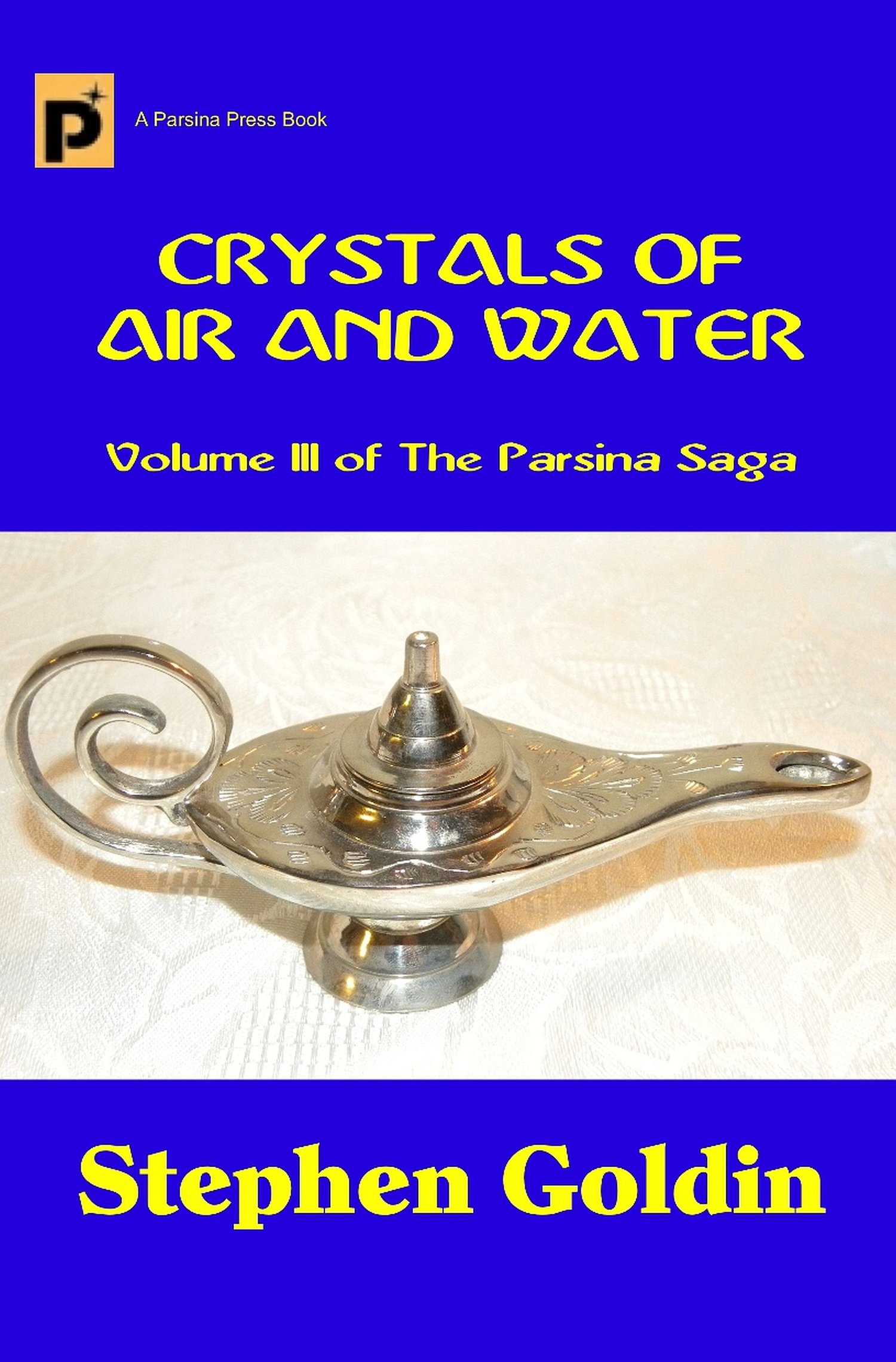 Crystals of Air and Water (Parsina Saga Volume III)
On Sale
Continuing his reluctant odyssey, the storyteller Jafar al-Sharif must cope with fiendish assassins, a city of apes, the King of the Winds, the Isle of Illusions and a mysterious long-vanished underwater city as he attempts to save the life of his beloved daughter.
This is Book 3 of the Parsina Saga, a journey through a world of djinni, flying carpets and high adventure in exotic realms -- with the fate of the world at stake. 
---
This will get you the ebook format. Other available formats are listed below.