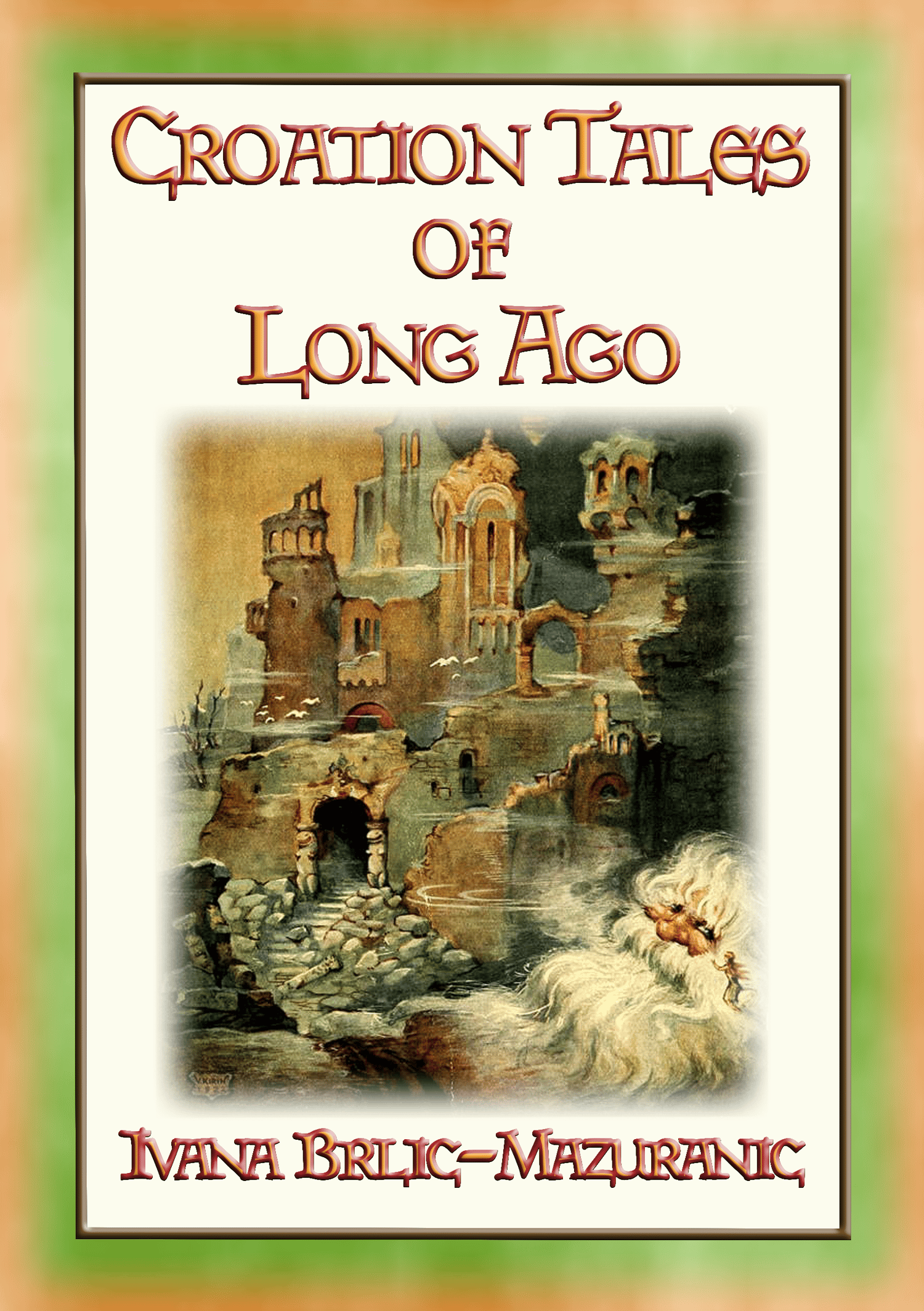 CROATIAN TALES OF LONG AGO - 6 unique Croatian Fairy Tales for Children
On Sale
CROATIAN TALES OF LONG AGO
, is a collection of children's stories by the acclaimed children's author Ivana Brlić-Mažuranić (sometimes spelled as "Ivana Berlić-Mažuranić".) The collection is considered her masterpiece of Croatian literature and it features a series of newly written fairy tales heavily inspired by motifs taken from ancient Slavic mythology of pre-Christian Croatia.
These children's stories are seen as one of the most typical examples of her writing style which has been compared by literary critics to Hans Christian Andersen and J. R. R. Tolkien due to the way it combines original fantasy plots with folk mythology.
The collection was translated into English by F.S. Copeland and also features 11 full page colour illustrations and almost as many pen and ink drawings by the Croatian illustrator Vladimir Kirin.
The stories in this volume are:
How Quest Sought The Truth
Fisherman Plunk And His Wife
Reygoch
Bridesman Sun And Bride Bridekins
Stribor's Forest
Little Brother Primrose And Sister Lavender
10% of the profit from the sale of this book will be donated to charities.
YESTERDAY'S BOOKS RAISING FUNDS FOR TODAY'S CHARITIES.
=================
Become an Affiliate for over 220 products and earn - sign up here:
https://payhip.com/auth/register/af59b7fa11664bc
=================
KEYWORDS/TAGS: Croatian Tales, long ago, folklore, fairy tales, myths, legends, fables, childrens stories, childrens books, afraid, All-Rosy, ancient, angry, apple, baby, Banewater, Barren, Bass, beautiful, Bee, Belleroo, Bride, Bridekins, Brownies, Bruineen, cabin, Castle, cavern, cloak, coven, cradle, Cross, Curlylocks, Dawn-Maiden, Dragon, Eagle, Emperor, Fairies, fearsome, Forest, Frosten, Girdle, goblin, Golden, hero, Holy, island, King, Kitesh, lake, lantern, Lavender, Lilio, magpies, maiden, mermaid, , Miloika, Mother, Mountain, Muggish, noble, Oleg, orphans, Plunk, poison, Primrose, Prince, princess, Quest, Rampogusto, Relya, Reygoch, sacred, Share-spoil, She-bear, silver, soot-blacked, Stribor, Sun, Moon, , Tintilinkie, Votaress, Warden, water, wedding, Winpeace, parents to be, community, parents with children, Split, Dubrovnik, Zagreb, Zadar, Pula, Karlovac, Biokovo, Dinaric Alps, Velebit, Ucka, Mosor, Velika Kapela, Svilaja