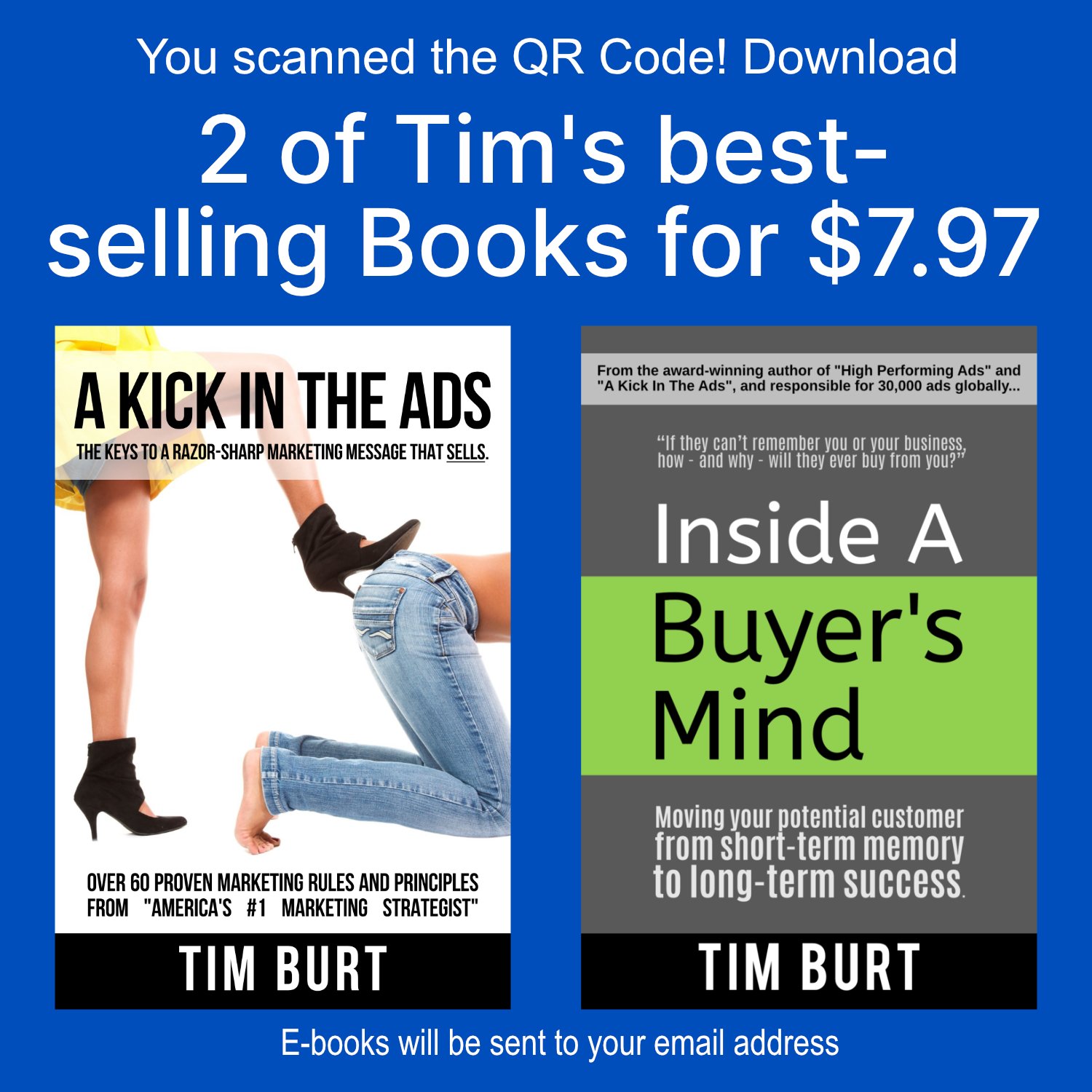 Get These 2 books for $7.97 - EMAIL subscribers ONLY
On Sale
Get 2 ot Tim's best-selling, powerful books for just $7.97! You SAVE 60%.

You'll receive the e-book versions of:

Inside A Buyer's Mind 
If you offer the same stuff as your competitors for the same price, why do people buy from them, and not you? Learn how people think before they make a buying decision (and you do the same thing, too...), and tactics you can use to persuade them to buy from you.

Contains real-world analysis and examples of ads known worldwide.

And..

A Kick In The Ads
If you've ever struggled writing ads, were confused about marketing your business, or didn't realize the full impact your marketing has, "A Kick In The Ads" contains over 60 principles and strategies that Tim uses on every ad he creates. 

If there were a "cheat code" book with everything you'll need to make your marketing better - starting today - this is it.

Purchased individually, these books would be $20. But you can get both e-books here for the stupid low price of $7.97 - a 60% savings!