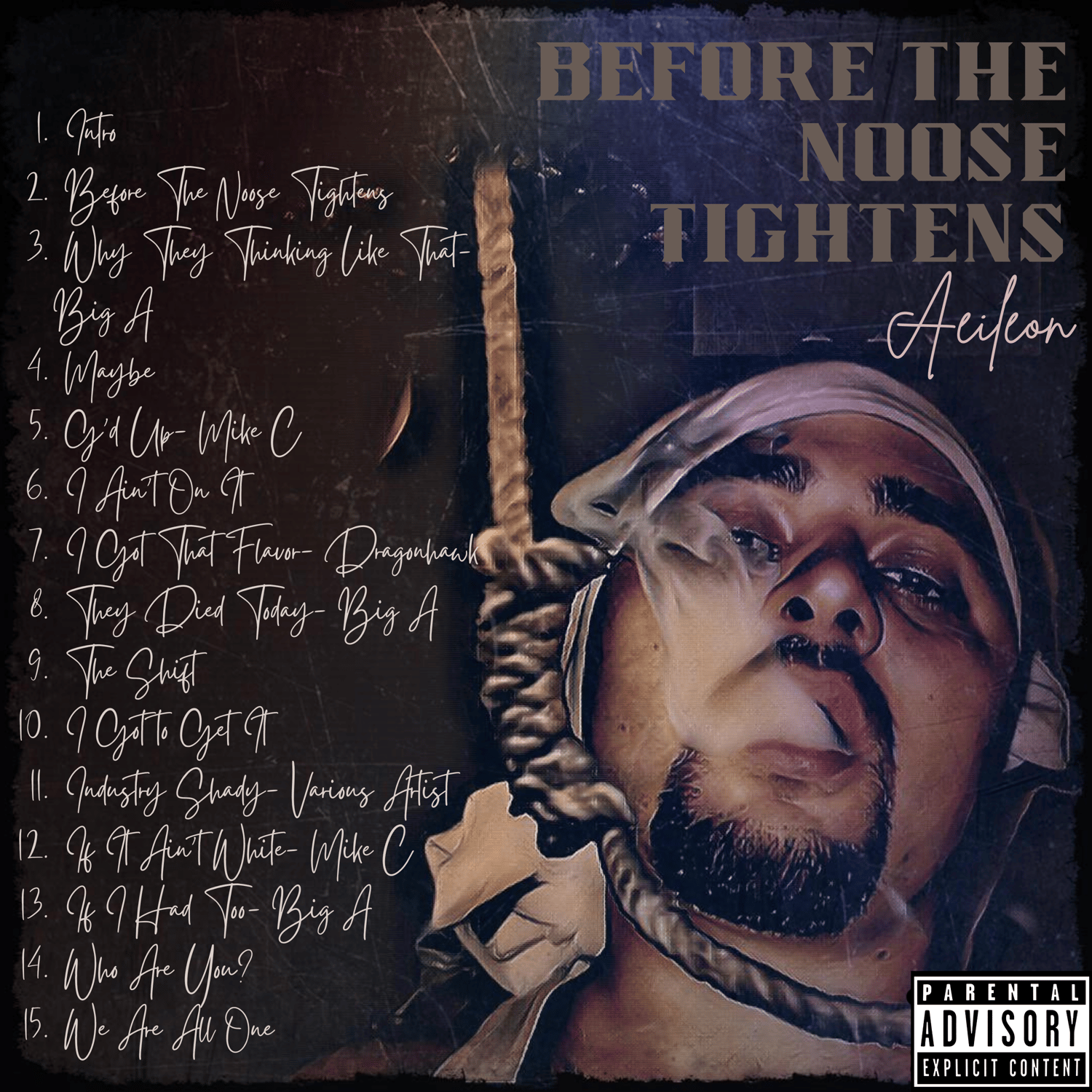 Before the Noose Tightens Mixtape
1 of 7 Mixtapes released by Free Age Music, llc Recording Artist "Aeileon" in 2007. A lot of the content in this mixtape exposes Ufology content (Aliens are Demons), D.U.M.B.'s (Deep Underground Military Bases) and much more. 

Disclaimer: All monies paid for this music is soley for Aeileon's vocals, editing, mixing, mastering and graphic design services. This material can be downloaded for free off Datpiff.com and other platforms. Aeileon has never made any money from any of the contributing artist on any of the music released by Aeileon in the entirety of his music career.