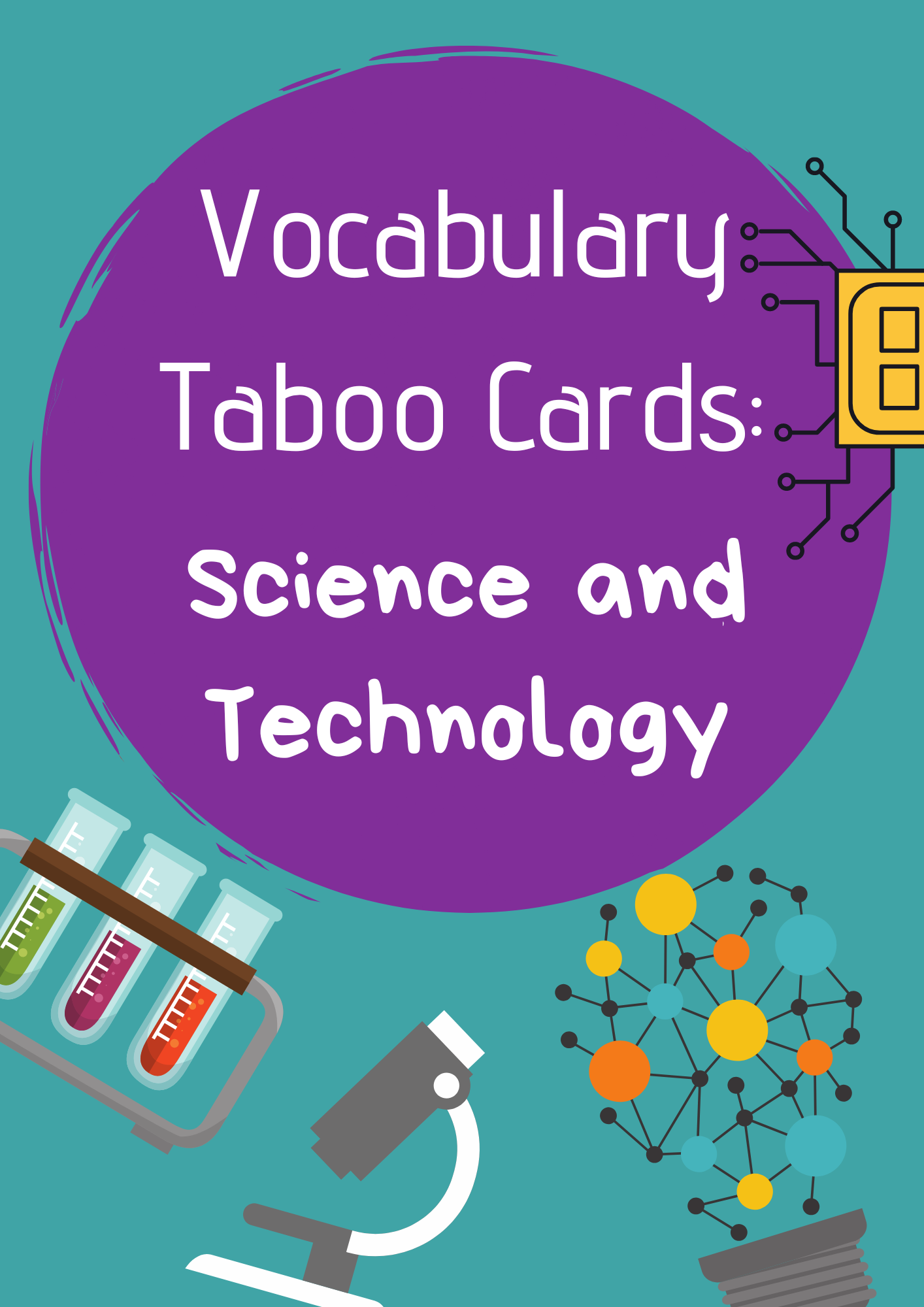 ESL Taboo Vocabulary Card Game: Science&Technology;
On Sale
€0.99
ESL Taboo Vocabulary Game: Science&Technology edition!
This printer-friendly pdf activity is based on the popular Taboo game and is perfect for vocabulary revision, developing communicating skills, and fostering creativity.
This game is a great way for ESL learners to expand their technical vocabulary and learn new words related to the field.
To adjust the difficulty of the game, you can allow the students to use one or more of the taboo words when describing the term. This is a great way to make the game accessible to learners of different levels and abilities.
This game a fun and engaging way for ESL learners to practice their technical vocabulary and improve their language skills in a fun and interactive way.