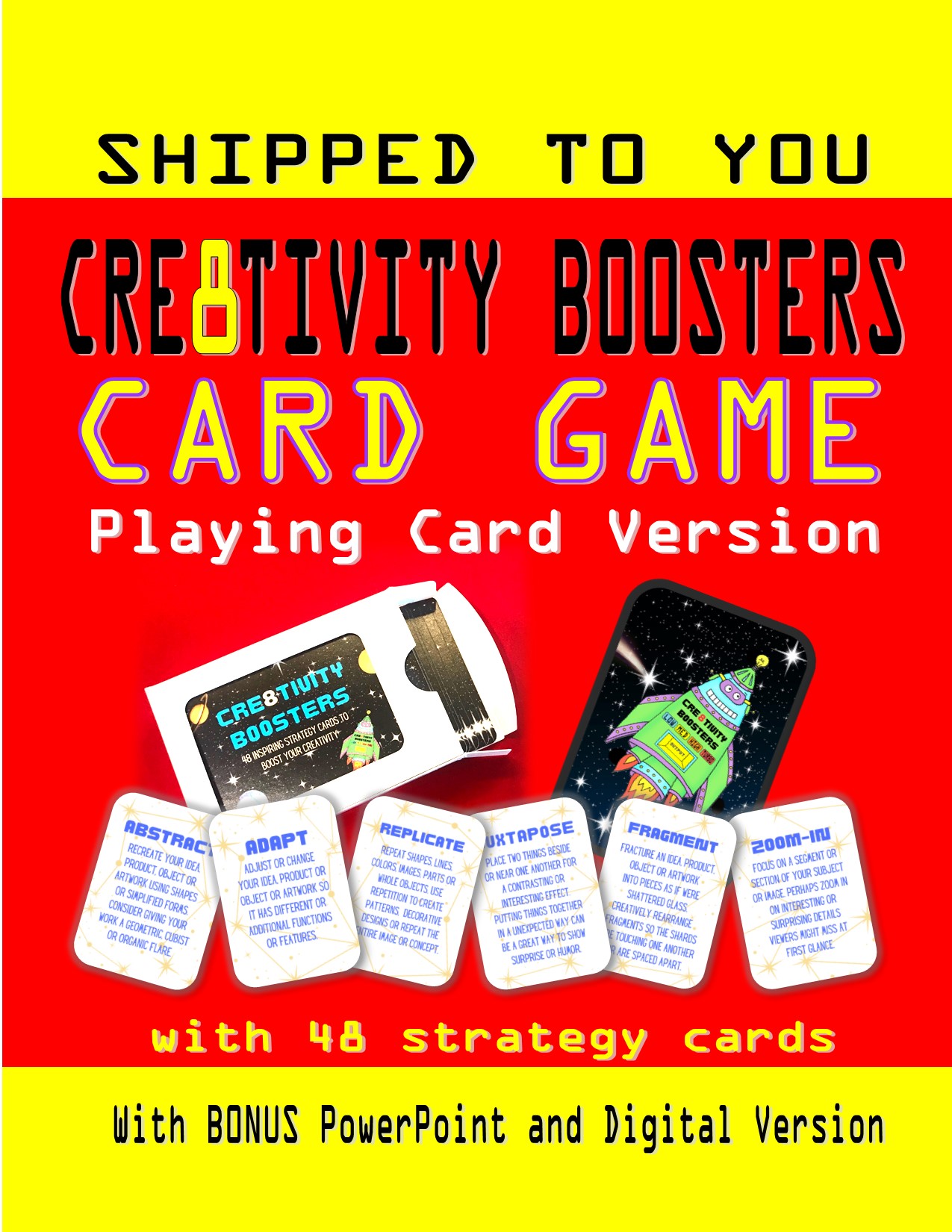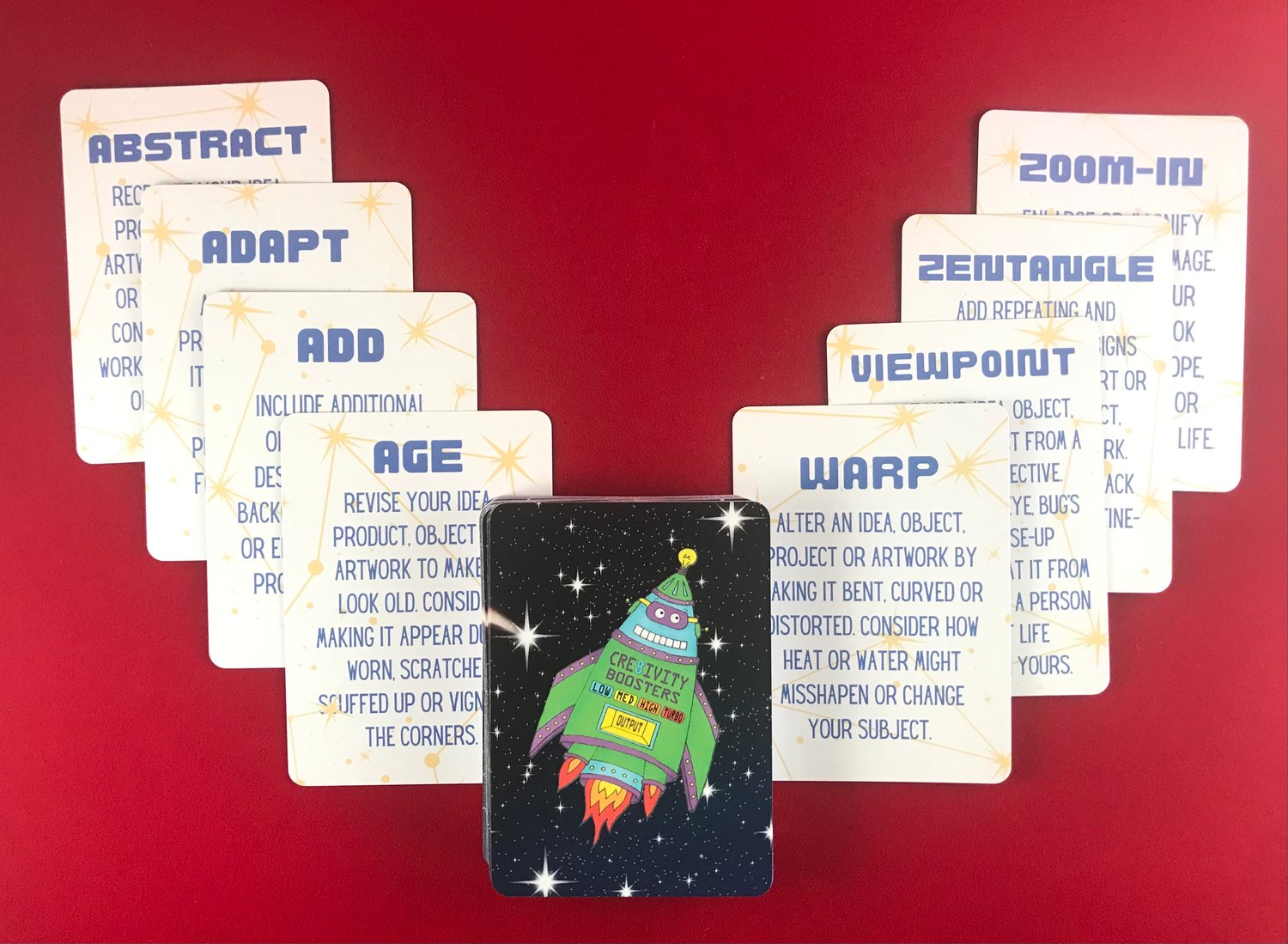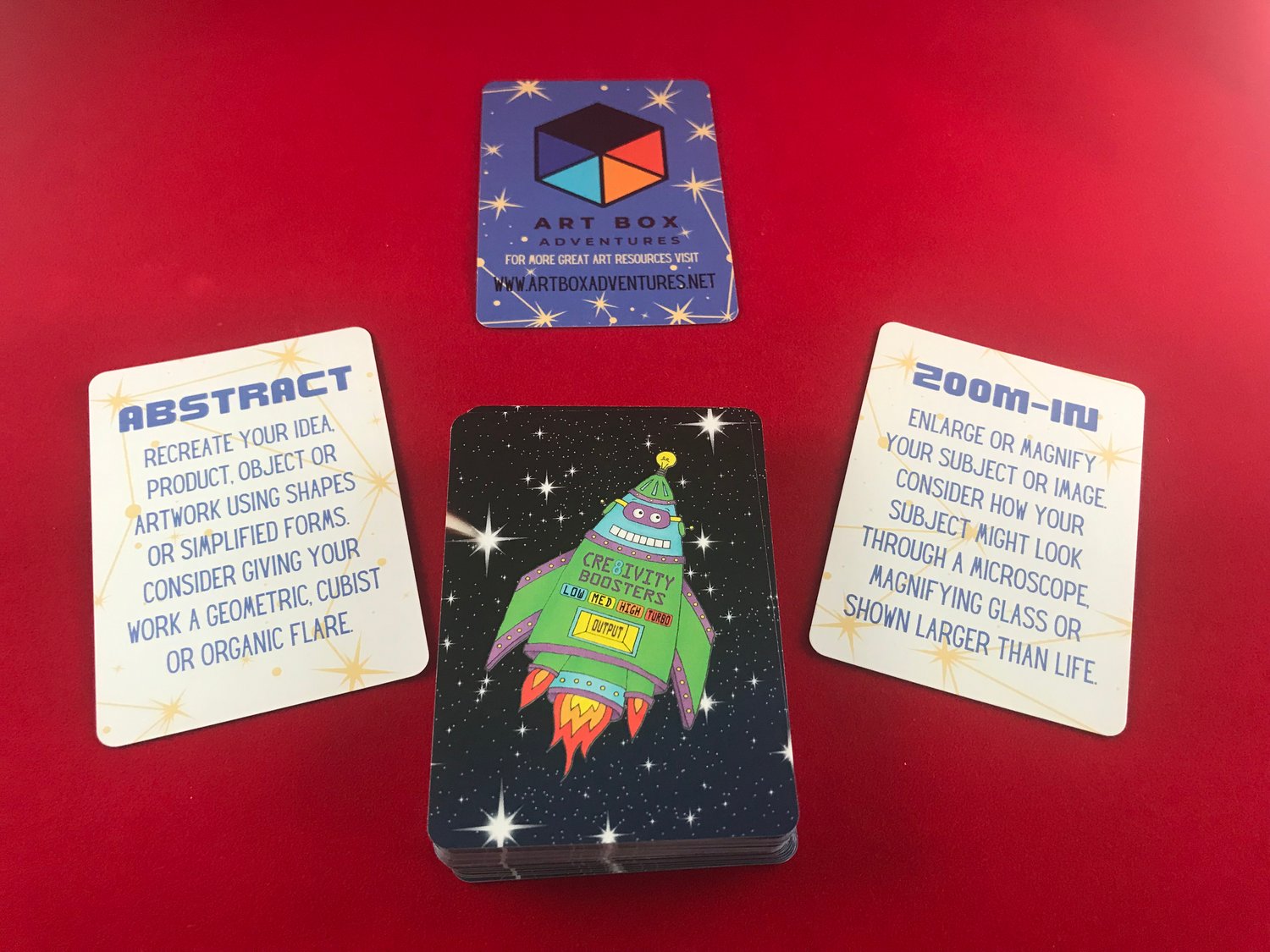 SHIPPED TO YOU ONE (1) Deck of Creativity Boosters Cards - Game - with bonus digital version and powerpoint
On Sale
CREATIVITY BOOSTERS
48 creativity strategies to spark your imagination
1 Deck of Cards (SHIPPED TO YOU)
This card game can be used in a variety of ways to help you, your students, company, group or business to push your ideas, products, objects or artworks in new directions or improve them. The deck includes 48 cards each with an action word and description, plus 3 blank cards that you can write on to include additional strategies.
PROMOTIONAL VIDEO: https://youtu.be/3G1QnfHR01M
CARDS
Size: Cards are the size of standard poker cards (2.5" x 3.5")
Quantity: 1 Decks of Cards
There are 54 cards in the deck
48 strategy booster cards in alphabetical order
3 blank strategy booster cards
1 directions card
2 informational cards
ALSO INCLUDED are bonus Digital files
Digital version of game
PowerPoint with examples (50 slides)
Lesson Plan Guide with 8 variations of ways to play the game (free for a limited time only)
Note a QR Code with link is on the deck of cards that will be shipped to you.