Presenting you a whole new cutting-edge UI sound assets pack
Actus: Handcrafted UI Sounds is the latest project conceived by CITYTRONIX. You can expect a whole entire new set of sounds made for your instant messengers, sound alerts, cell phones, app and gaming needs in mind. For more information about the pack and what it entails, click on the 'Visit product page'.
Actus: Handcrafted UI Sounds
On Sale

Are you perhaps developing an app or game and are in dire need of some UI sounds? Or perhaps you would like to transform your devices and replace it's default sounds? Or you intend on utilising or incorporating them in any other fashion? Then look no further - because there's 
50+ UI handcrafted sounds
to choose from, which comprise of cutting-edge sfx such as typing, notifications, alarms and many more - demonstrated briefly on the demo reel to give you a taster.
Don't know whether you'd like to invest in a new UI sound pack or not? To put it into perspective, spending 
£8.00
 (or
$11.01
, if you're in the US) would mean in theory that for every UI sound included in this package would only cost you approximately 
0.15p
(
0.21¢
)... still doesn't sound like an investment? You'd be helping a great deal with my creative endeavours as well as my personal life as I do care a great deal in aquiring new gear and equipment whilst also helping with financial situations as an independent - you're contribution matters!
Not enough to convince you still?! The contents within this package will also come with an informational booklet, showing you the contents of the sound assets, process of how the sounds were created and an instruction section on how to replace sounds for instant messaging and networking platforms. You will also find that there is a special discount code to the customers who purchase this product.
So... what are UI sounds exactly?


"UI" is an abbreviation for User Interface, which are typically within the medium of applications and multimedia, sounds are used to bolster and enhance a User's experience with what they're engaging with, and sometimes utilise them in such a way that a "GUI" (Graphical User Interface) cannot - as simple as a notification or interaction sound that goes off when we aren't actively looking at the screen is a prime example of this.
Want to implement UI sounds for a commercial project or for comissions?
Please note that you are strongly advised to read the licensing agreements & terms section if you intend on using these for commercial and comission use, thank you!
---
---
Upon purchase of this product, you will adhere to following agreements and will be abiding to the licensing terms and will be granted a license to use these under certain uses and conditions. Ownership and copyright of the product and "Item(s)" still remain by the original creator Drew Holliday (t/a individual person(s) under the moniker "CITYTRONIX").
Rights
Drew Holliday license grants the user/purchaser an ongoing, non-exclusive, worldwide license to utilize the digital work / recordings ("Item").
You are licensed to use the Item to create End Product(s) or Prototype(s) for yourself or for your clients (i.e. published and distributed games and applications, web and software development and design, video marketing placements or advertising content and operating systems, etc.).
You may modify the resources according to your requirements and use them royalty free for both personal and commercial uses. For instance, you may use and incorporate these sounds as part of an application, operating system, software or website you will be designing for a client and for comission purposes.
Drew Holliday will not be responsible for any outcome that may occur during the course of usage of the resources.
---

---
You do not have the rights and will be prohibited to solely redistribute, resell, lease, license, sub-license the Item or offer the file(s) downloaded to any third-party or peer-to-peer sharing platform(s). For more information or consultation of a potential exclusive or one-off license, please reach out and contact
citytronix@gmail.com
 or fill out the contact form by clicking the contact tab.
Also to note that refunds for this product will not be elligble upon purchase or transaction. However, if you encounter any issues regarding transactions (i.e. double purchases that have been authenticated and processed) or have any enquiries to make, please promptly email
citytronix@gmail.com
, or fill out the contact form by clicking the contact tab and you shall get a response within 48 hours.
---
---
You can support me via Buy Me A Coffee and become a member for a price that you can't beat! You will also be granted access to the sample packs as featured on this store and will also recieve additional perks which entails
Free access to future sample packs and products
Free downloads of selected releases
Behind-the-scenes content
Announcements and updates
Works in progress and stems
Exclusive material such as unreleased and early-access releases
Just
click here
to join membership now!
The collection
Cutting-edge sounds for all your production needs, ranging from SFX to pads, and all for commercial use. Here are some additional products which are displayed below. There are more to come your way very soon...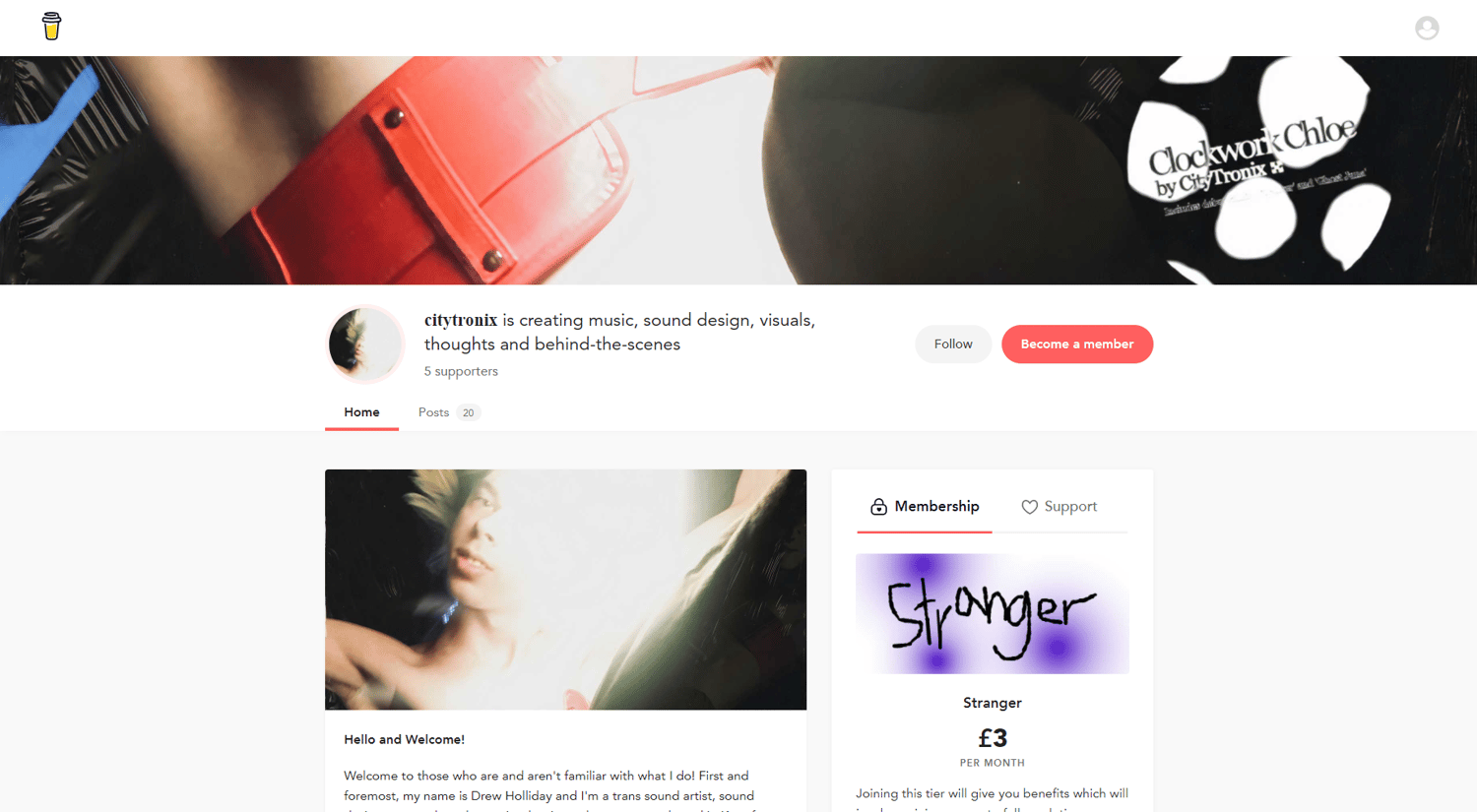 Support me & become a member for the same price!
You can access the same sample pack bundle for the same price if you become a member on my Buy Me a Coffee page, alongside other perks which offers you
Free access to future sample packs
Free downloads to selected releases
Behind-the-scenes content
Announcements and updates
Works in progress and stems
Exclusive material such as unreleased and early-access releases
Subscribe to newsletter
Get informed about the latest products and future discounts by subscribing to my newsletter below. You may also recieve any forthcoming updates and announcements