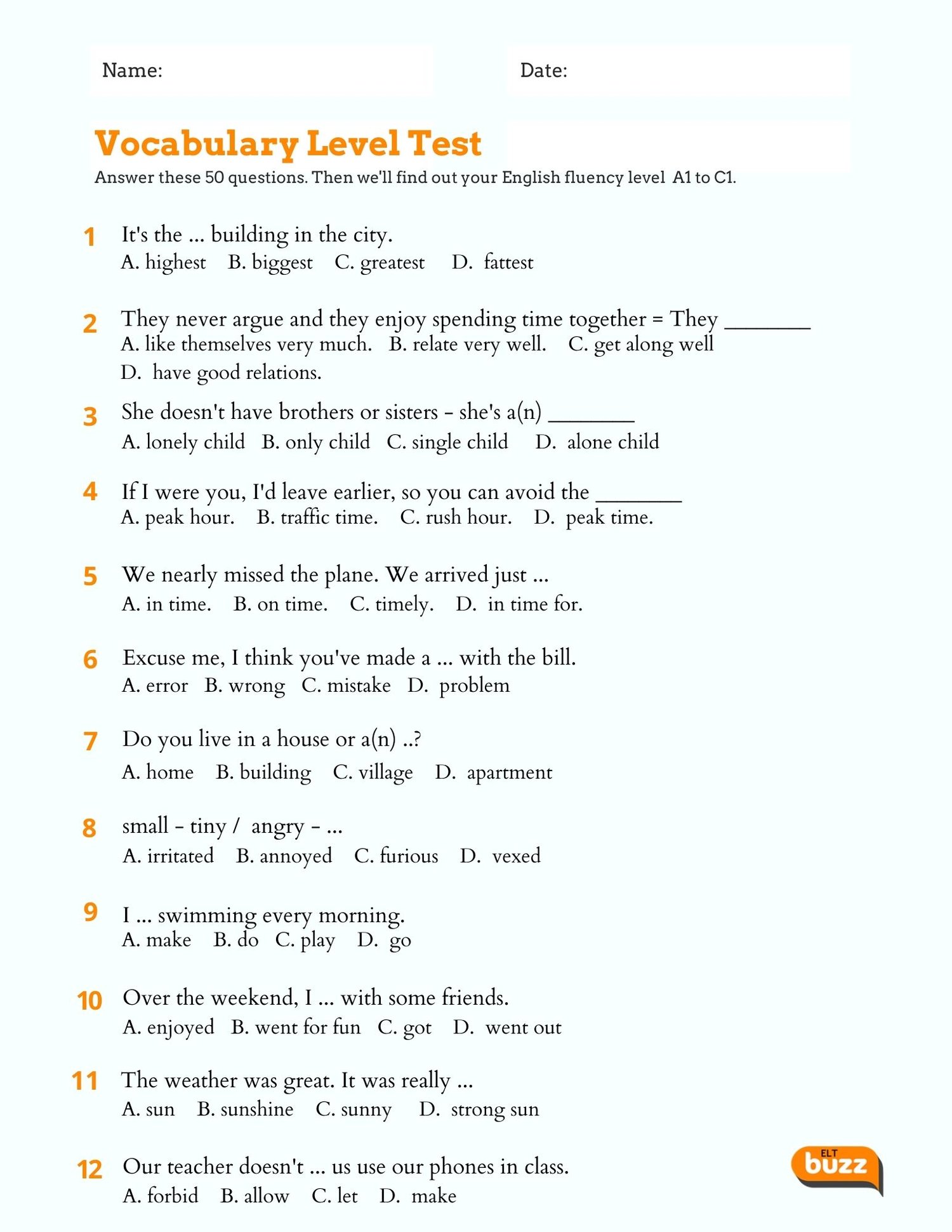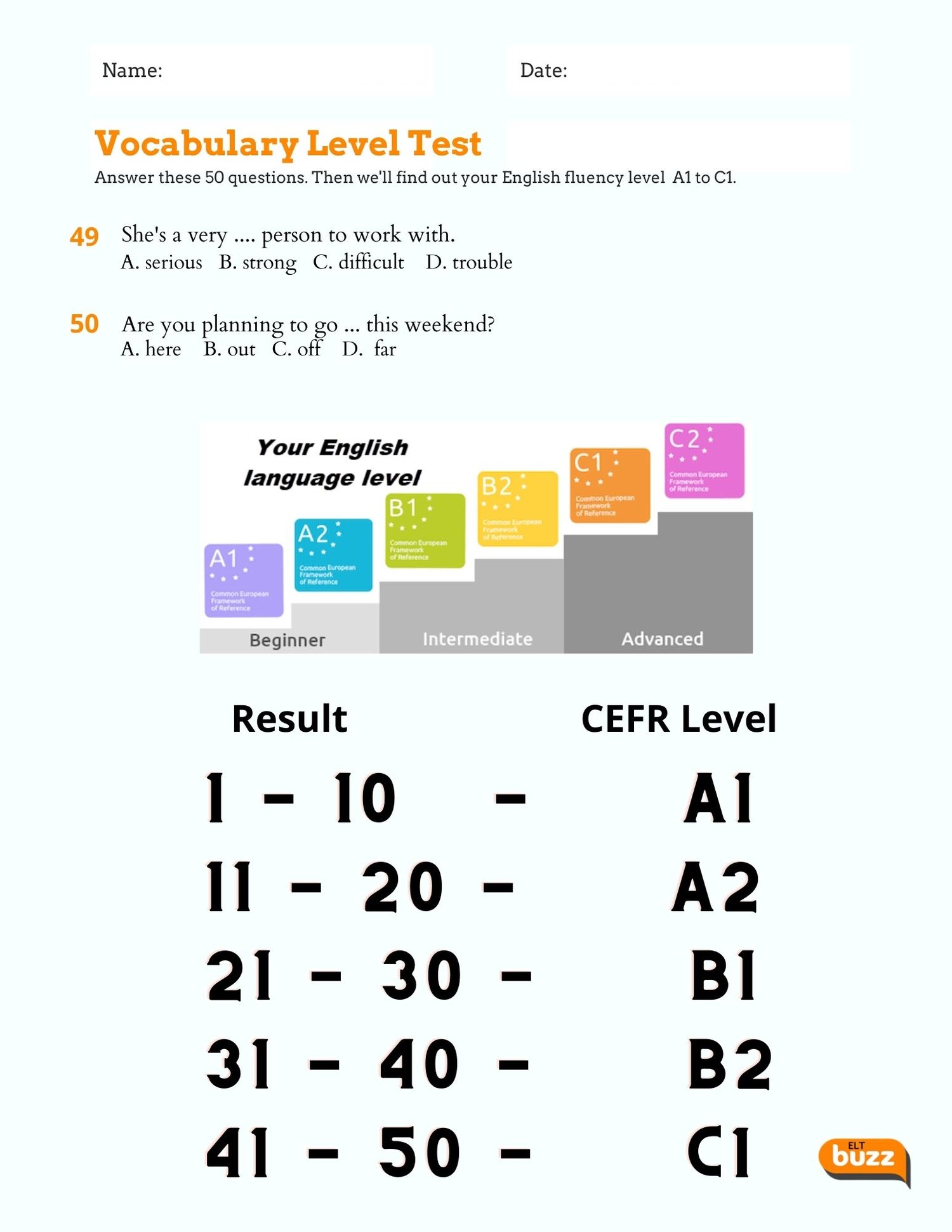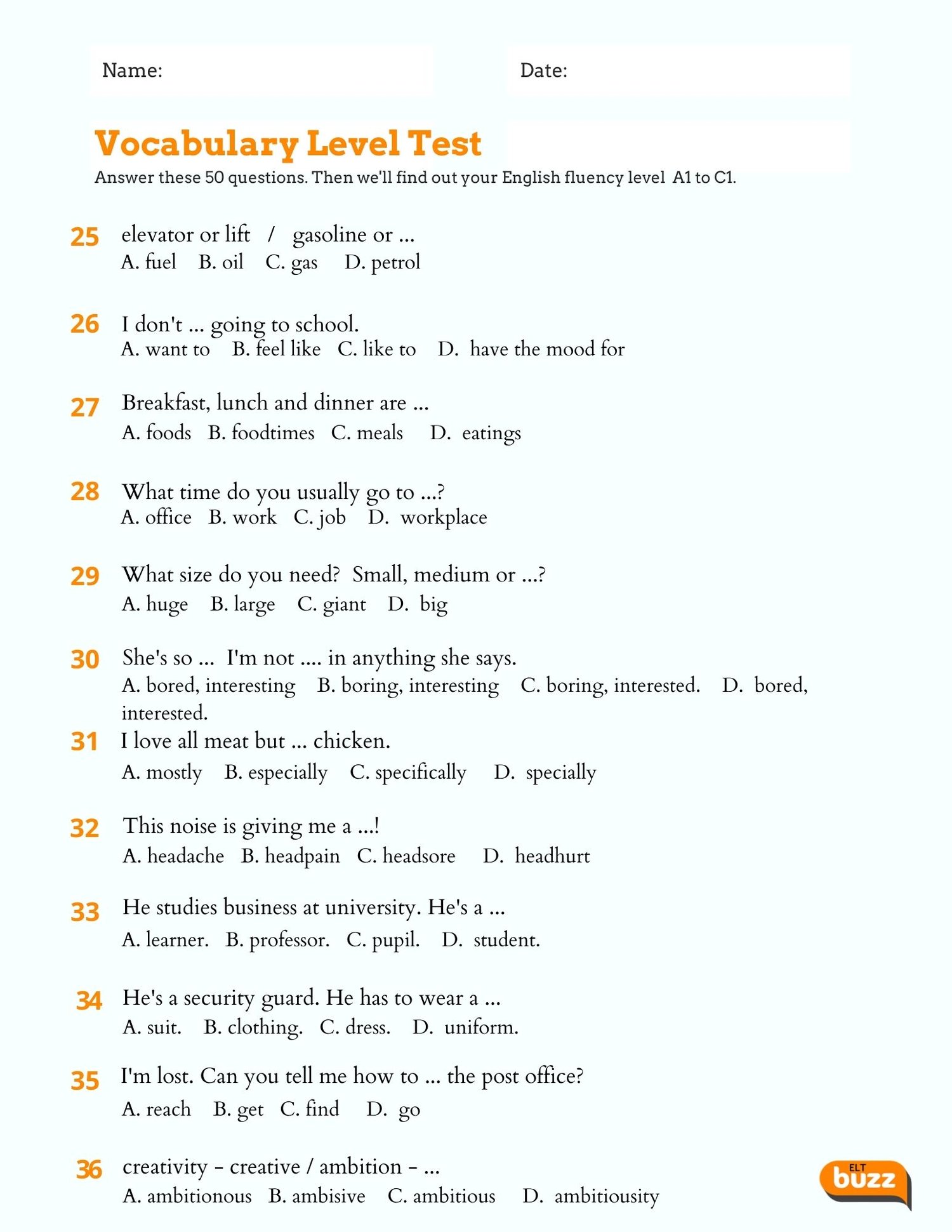 ELT Placement & Level Test.
On Sale
A complete, fully tested over years with students - vocabulary level test. 
Students are tested with a set of 50 questions.   Answer key provided and scale for putting students into levels according to the CEFR. 
Perfect for back to school general assessment and getting an idea quickly, of your students English language proficiency level. 
Want to assign this online to students and get results?  Find the pptx and online version
HERE.