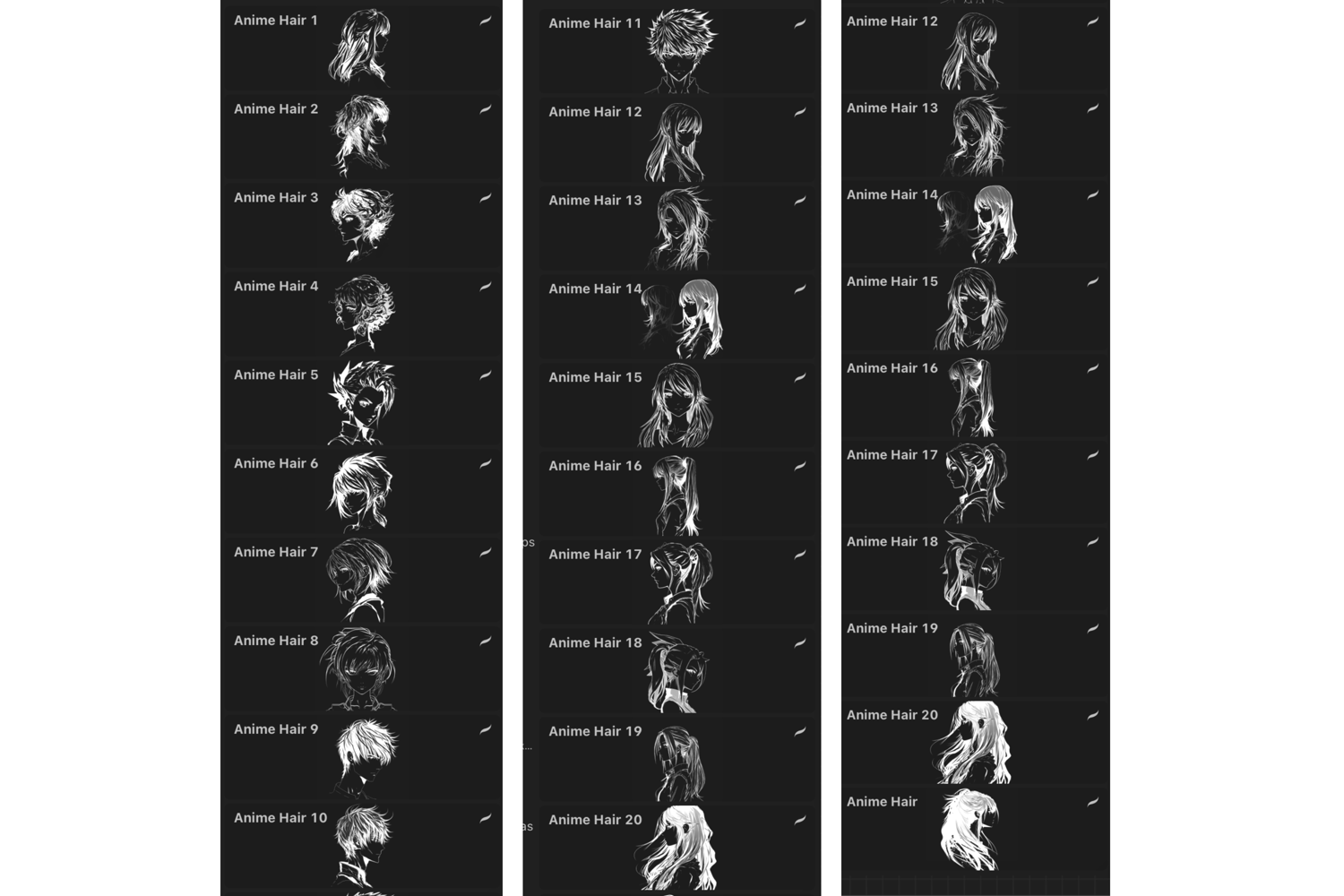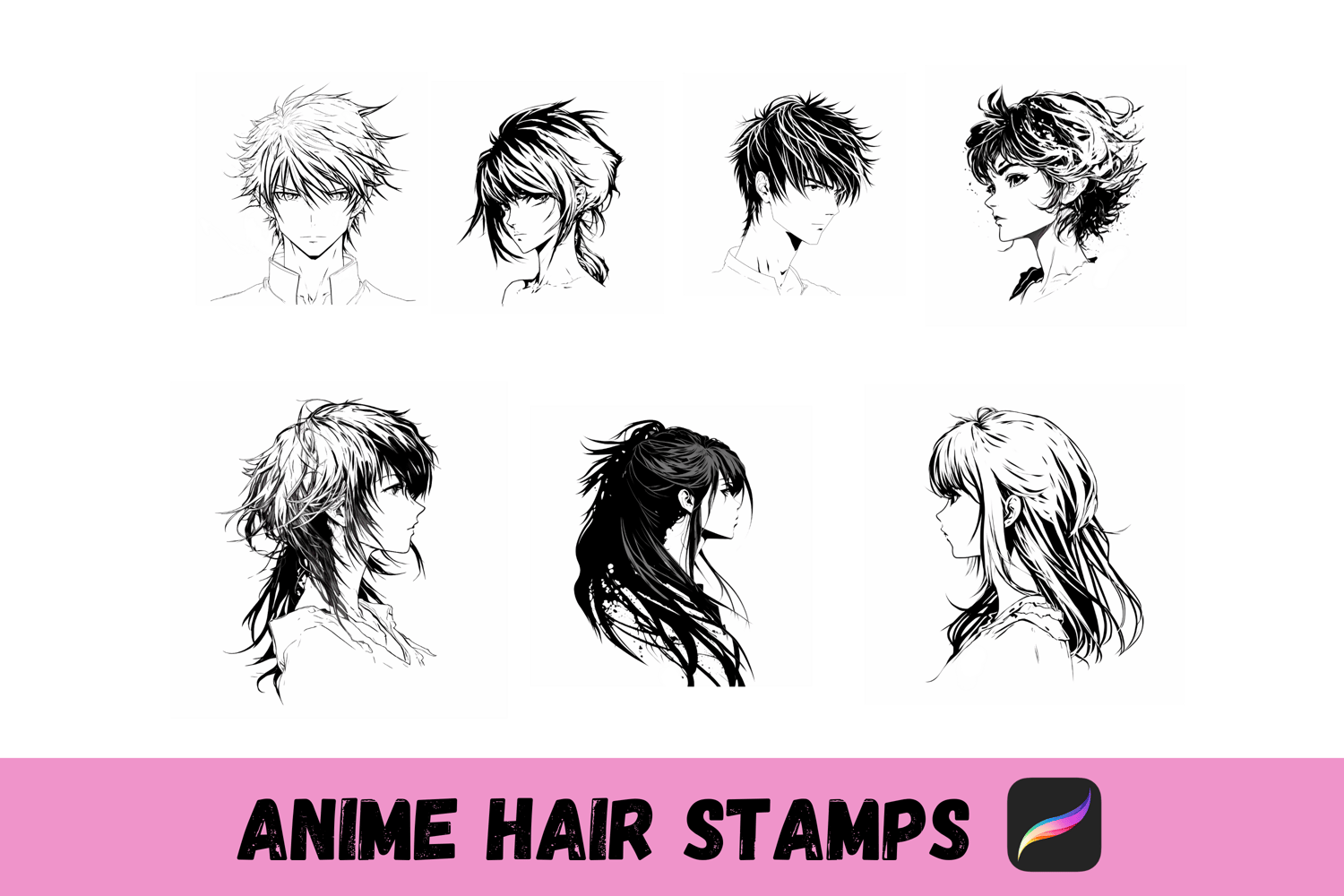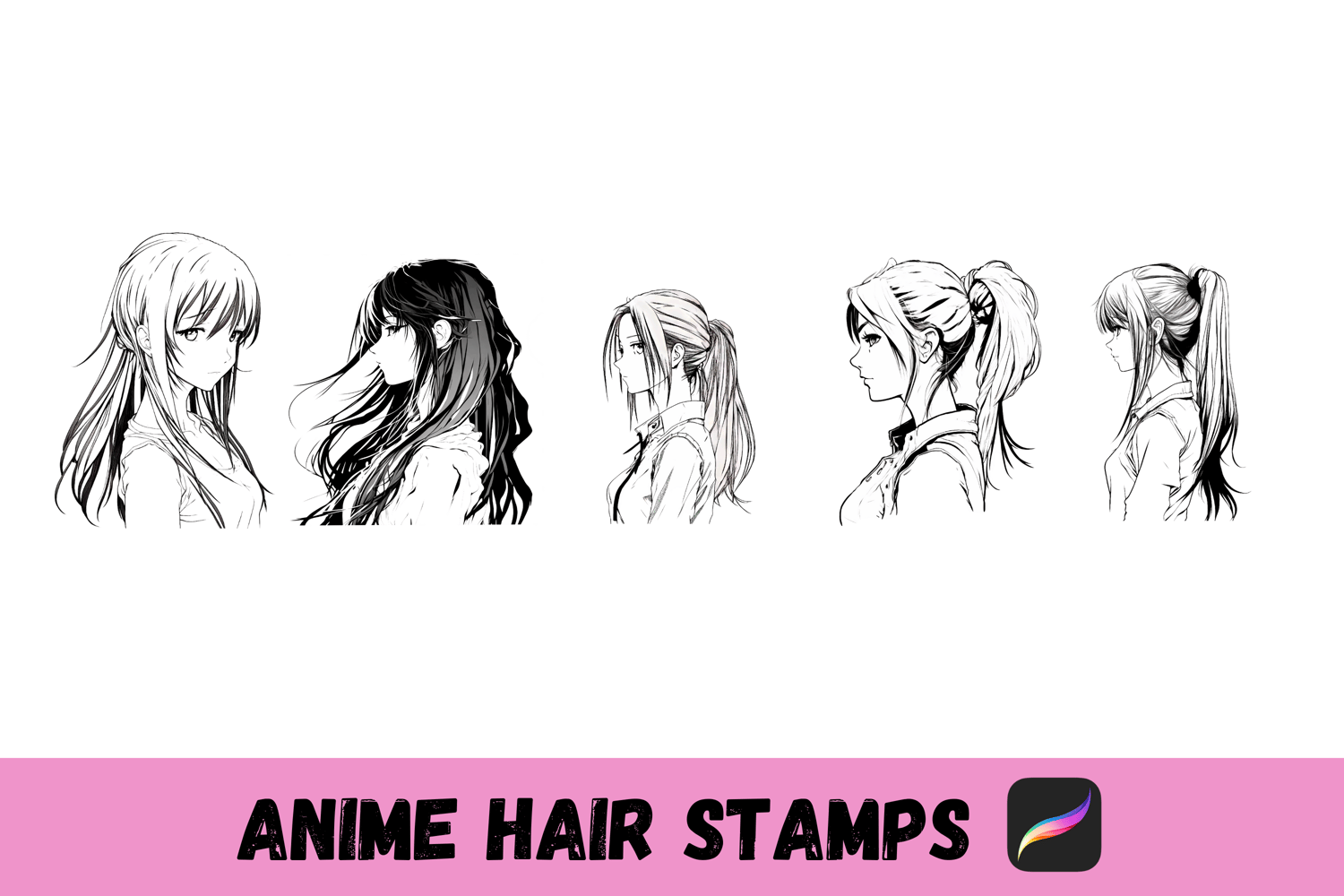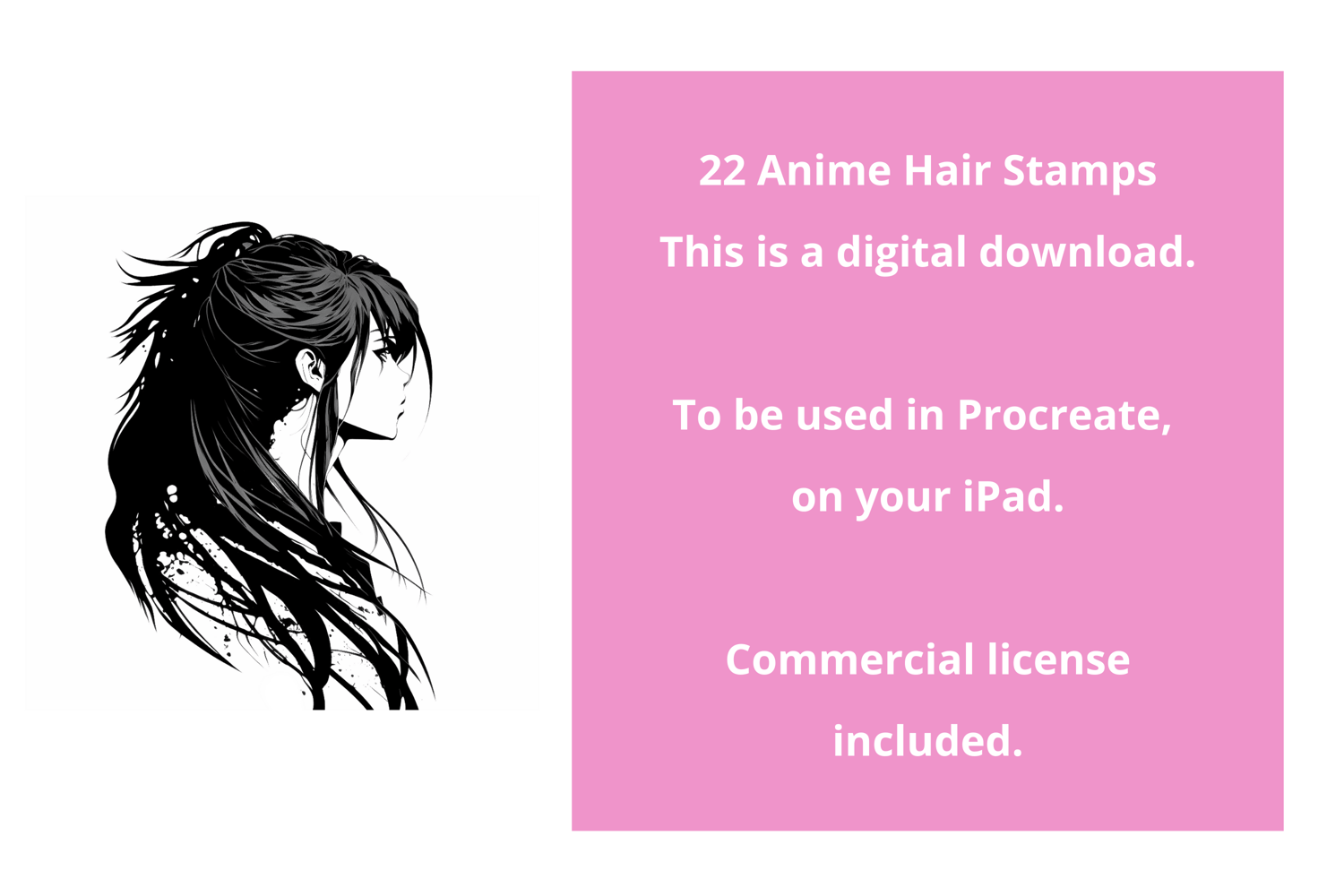 22 Anime Hair Stamp Procreate
On Sale
22 Anime Hair Stamp Procreate | Hair procreate stamps | Hair stamps Procreate | Procreate Brushes | Procreate stamps |Procreate anime | Procreate people |Anime outline
Looking to take your Procreate artwork to the next level? Our collection of 22 anime hair stamps for Procreate is just what you need! With this set of hair Procreate stamps, you'll have everything you need to create stunning anime-inspired artwork with ease. 
These brushes are specifically designed for Procreate and are optimized for use with Apple Pencil. Whether you're a professional artist or just getting started with Procreate, these Procreate anime hair stamps will help you achieve the perfect look for your characters. 
Upgrade your art game today with our Procreate hair stamps!
You can adjust the opacity, resize them to get the perfect effect and use them in any color you want.
This Procreate brush set is saved as 22 stamps, so you can easily overlay them on top of your drawings and sketches. 
What you will receive:
1 x 22 Anime Hair Stamps for Procreate
*** This will be available for download as a Procreate Brushes file.
➤ Signup on my email list for 15% off your next purchase:
➤ https://www.artsydee.com/signup/
Check out my anime figure stamps here...
https://www.etsy.com/uk/ArtsydeeCreations/listing/1269140042/procreate-anime-poses-procreate-body?utm_source=Copy&utm_medium=ListingManager&utm_campaign=Share&utm_term=so.lmsm&share_time=1680006001124
IMPORTANT: You need Procreate 5.0.8 or 5X, an iPad, and an Apple Pencil. Please only use the brushes file and stamps in the Procreate app on an iPad. They will not work with other apps or procreate pocket. 
Do not make any of my products public or share the asset that allows others to download, extract, or redistribute it as a standalone file.