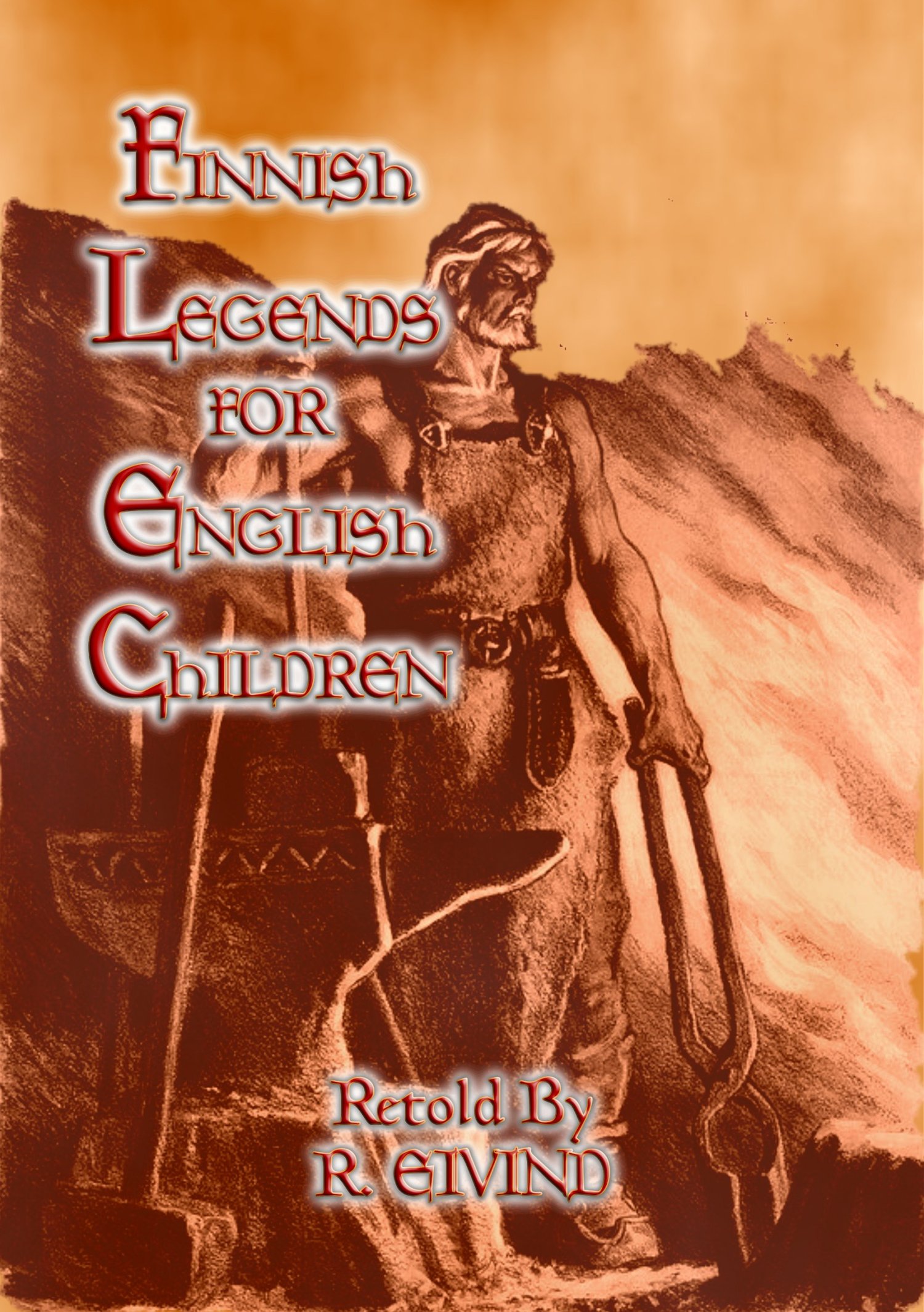 Finnish Legends for English Children
On Sale
Pay what you want:
(minimum $1.00)
THE 38 Finnish children's stories herein, cover almost all of the songs and runes contained in the Kalevala, the epic of the Finnish people but in a simpler, story form. These stories will lead English speaking children into an hitherto unexplored region of the fairy world, for the folklore of Finland is the least known in the West.
In these 38 stories T. M. Crawford's metrical translation of the Kalevala has been closely followed. As an introduction the first story in the volume is "Father Mikko" who is the story-teller throughout this volume. Thereafter you will find stories like "Illmarinen Forges the Sampo", a classic Finnish tale, an illustration of which has been selected for the cover. Young readers will also find the story of "The Isle of Refuge", "Wainamoinen And Youkahainen", "Aino's Fate", "Wainamoinen's Search For Aino", "The Rainbow-Maiden", "Ilmarinen's Bride Of Gold"and many more.
While some of the names will, at first, be unfamiliar, but by the end of the book they will be as familiar as friends. If this volume may in any degree awake some interest in the Finnish people, the storyteller would be amply satisfied, for his objective will have been attained.