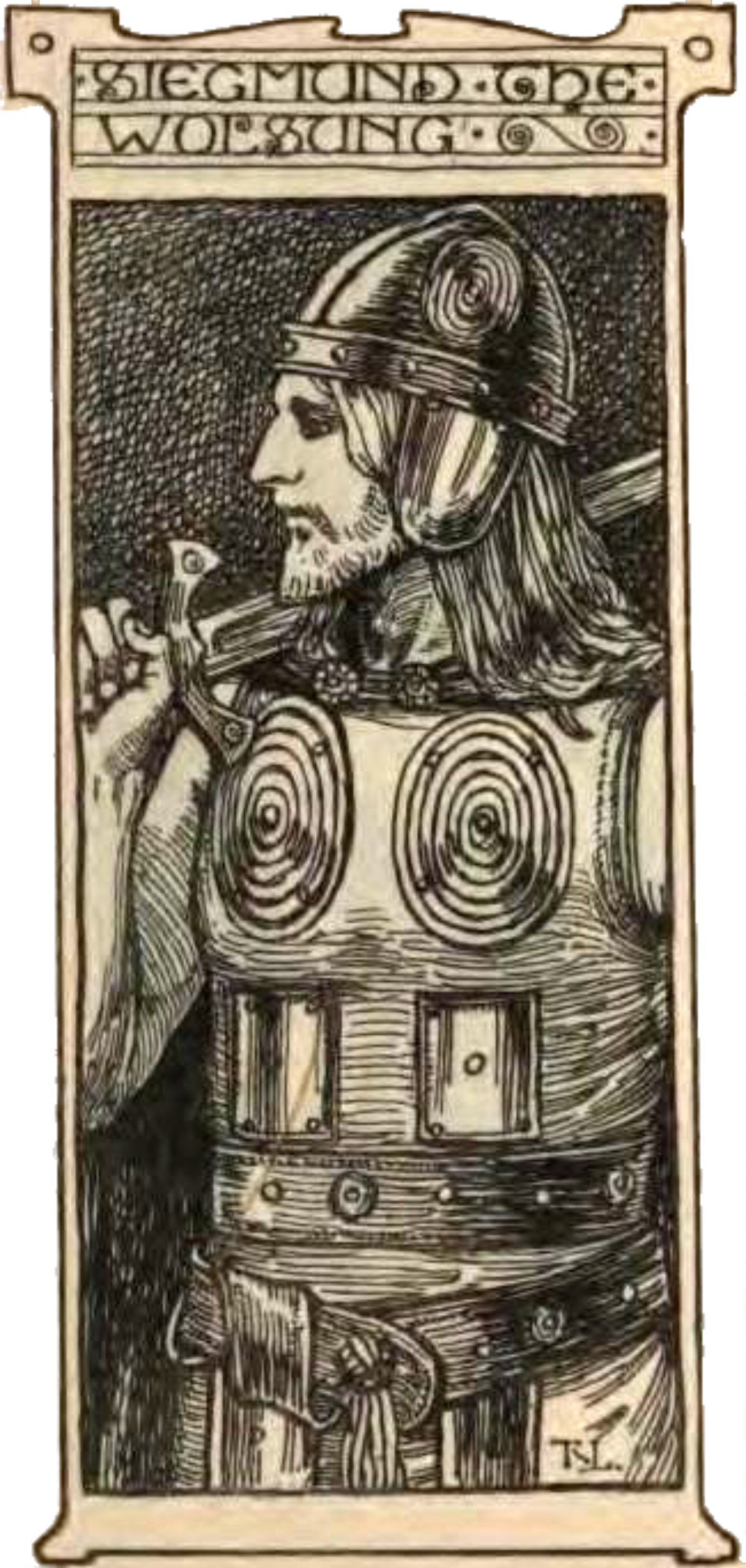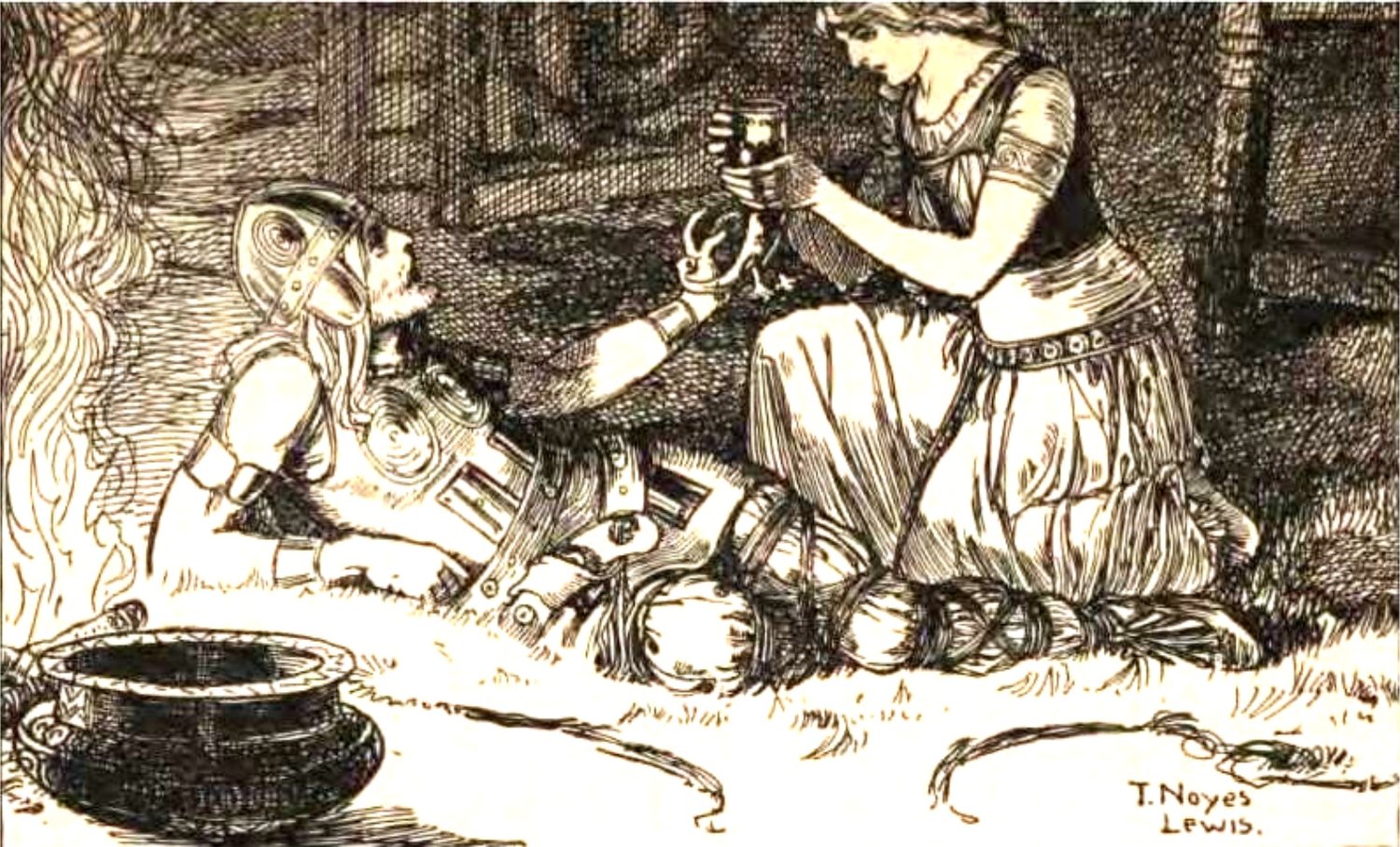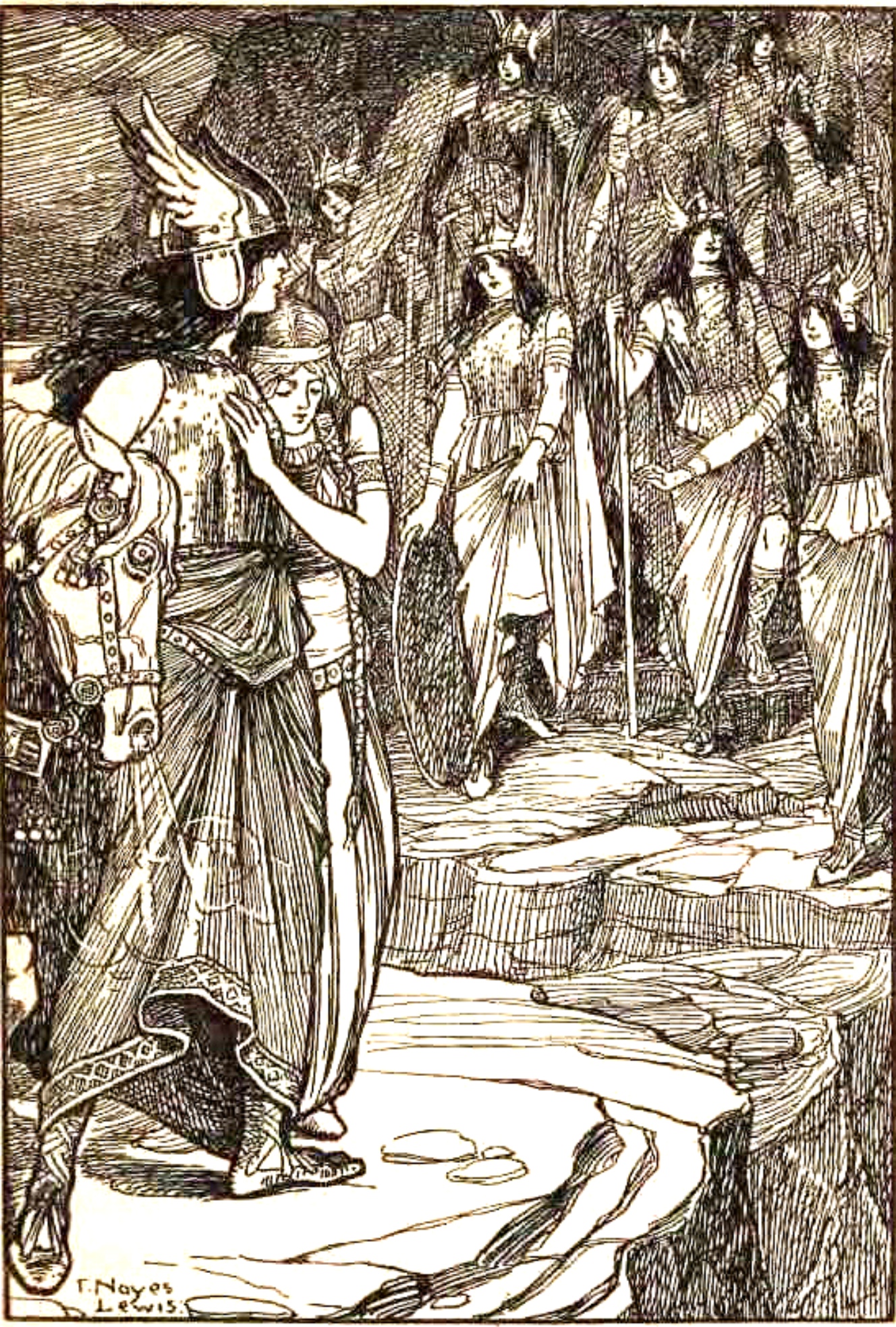 THE VALKYRIES - Book 2 of the Ring Cycle
On Sale
$2.40
This book was inspired by Wagner's "The Valkyries" which is an operatic drama in the Ring Cycle. Many have heard Wagner's "Ride of the Valkyries" a wonderful piece of classical music so often used in film to underscore dramatic action scenes. However, not many know, who or what the Valkyries were or how they came to be. This volume seeks to translate Wagner's operatic prose into a novel, and does remarkably well.
The works are based loosely on characters from the Norse sagas, the Volsungs and the Nibelungenlied and is quite often referred to as the Ring Cycle.
In the Rheingold the stage is set. In Heaven above, around the rainbow-girt of Valhalla, and in the dark, stir the forces beneath the earth. Alberich and the Niebelungs, enter the arena waiting for the sons of men to assert their rightful lordship over the earth.
This drama was originally titled "Siegfried and Sieglinde: The Valkyrie Punished" but was later renamed "The Valkyries." It is the most performed of all books of the Cycle. It starts with a storm, during which Sieglinde gives shelter to a wounded stranger. They find themselves drawn to each other. He is Siegmund, the twin from whom Sieglinde was separated in childhood. Unknown to them, their father is Wotan, the most powerful of the gods. Through Siegmund, Wotan hopes to retrieve a gold ring of ultimate power that he cannot take himself (sound familiar?)
Brother and sister fall in love and flee, taking with them Nothung, a sword destined for a hero. As goddess of marriage, Wotan's wife Fricka angrily demands Wotan must not protect his incestuous children to serve his own ends. Wotan bitterly concedes. However, Wotan's daughter Brünnhilde, a Valkyrie, takes it on herself to save Siegmund. Wotan stops her, and Siegmund is killed in battle, his sword shattered. Brünnhilde rescues Sieglinde, whom she knows is pregnant with Siegmund's son, who is destined to become the hero Wotan desires. Brünnhilde pleads with her sister Valkyries to help save Sieglinde. They try to hide Siegmund but flee at Wotan's wrath. As punishment for defying him, Wotan incarcerates Brünnhilde in a deep sleep on a mountaintop, protected by magic fire provided by Loge, the demigod of fire. There, on the mountain-top Brunnhilde sleeps, waiting for the coming of he, who she is destined for, to be awakened to the joy of human life. And there, till Siegfried leaps the barrier of flame, we leave her.
What happens next? Well you'll have to keep a lookout for the other books in the Ring Cycle published by Abela Publishing.
10% of the profit from the sale of this book is donated to charities.
Yesterday's Books for Today's Charities
===============
Become an Affiliate with access to over 220 ebook products and earn - sign up here:
https://payhip.com/auth/register/af59b7fa11664bc
=================
KEYWORDS/TAGS: Valkyries, Ring Cycle, Norse, Viking, Norse Mythology, legends, Norse Saga, House Of Hunding, The Stranger, Story Of The Stranger, Recognition, Strife, Wotan, Fricka, Siegmund, Lot Cast, cast a lot, Fight, Flight, Brunnhilde, Sentence, Sleep Of Brunnhilde, coming, cry, day, death, earth, eyes, face, father, forest, gods, heart, house, light, love, might, night, shield, Sieglinde, sisters, soul, spring, stood, stranger, sword, voice, Walhalla, Valhalla, wife, woman, wrath, Wagner, Opera, soul, spear, anger, incest, maid, rose, Volsung, Wolsung, sorrow, sweet, hero, heroes, vengeance, shelter, storm, bosom, breast, disobey, sword-hilt, Victory, overcome, shameful, chariot, Grane, Alberich, deliverance, tempest, lovers, Nuthung, destiny,