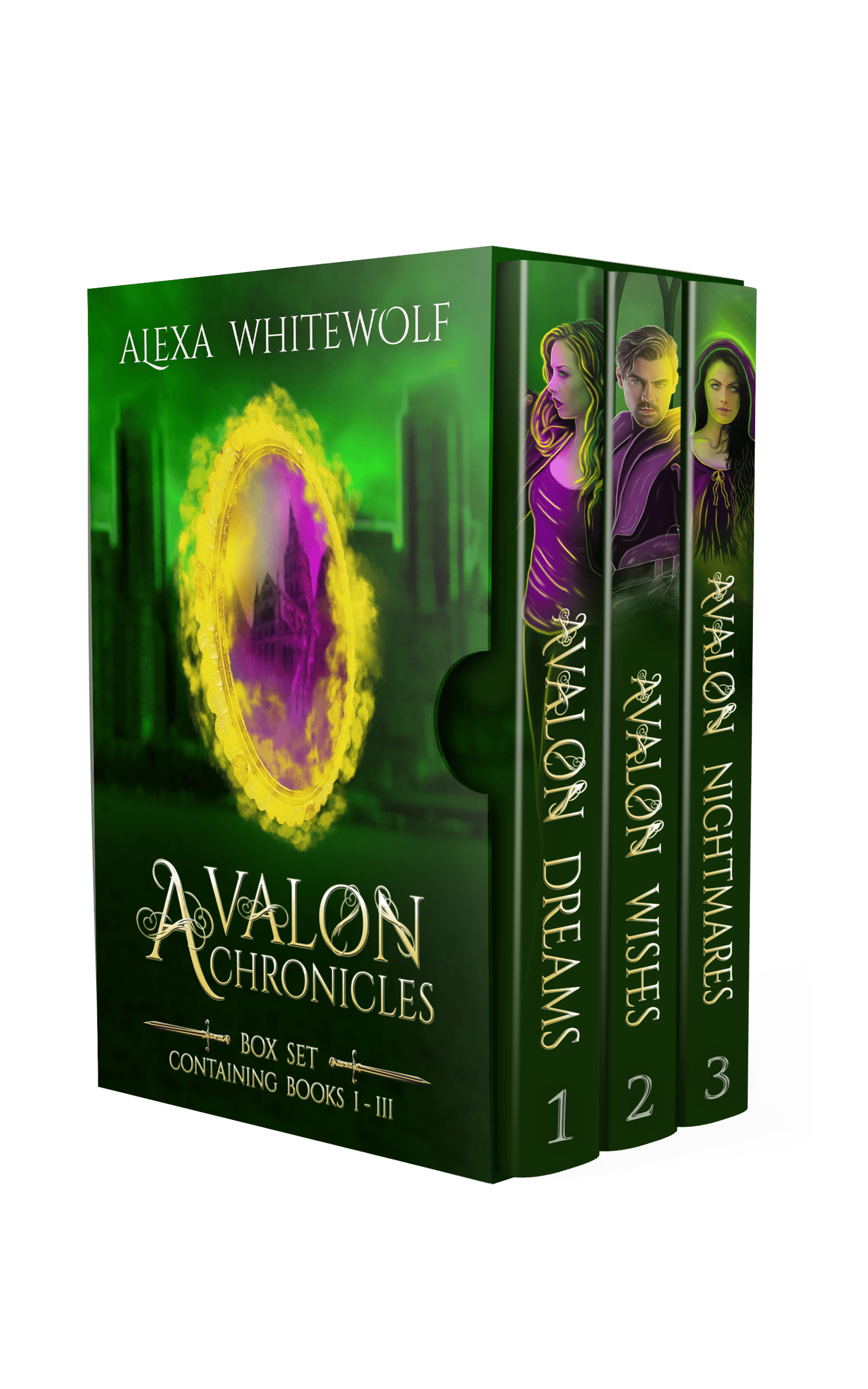 The Avalon Chronicles Boxset
On Sale
$8.99
Preview
Enter Camelot... Enter the new world... But enter at your peril.

Vivienne du Lac has a simple life - or so she thinks. As a freelance researcher, she travels the world with no worry for tomorrow. Then one fateful night, an intruder threatens her life. She wakes up the next morning with no recollection of what happened, and no trace of the stranger.

Dreams she thought were innocent start making a helluva sense, and so begins a clash between what she was taught is real and the life she was always meant to live.

A tormented lover with shady connections to the local Mob, a sorcerer bent on destruction and a demon dog as a protector complete the cast of the first instalment. But Avalon Dreams is only the beginning.

To find out what the past is all about, you'll have to delve into Avalon Wishes, deeper into Camelot and its politics, into the Fae world and Arthur's own bed.

Yet the adventure only comes to an end in Avalon Nightmares, with an epic conclusion and a battle between good and evil that does not go as expected...

Love, magic, betrayal and sacrifice run this arthurian fantasy retelling series into a spiral of emotions. Boxset contains Books 1-3.