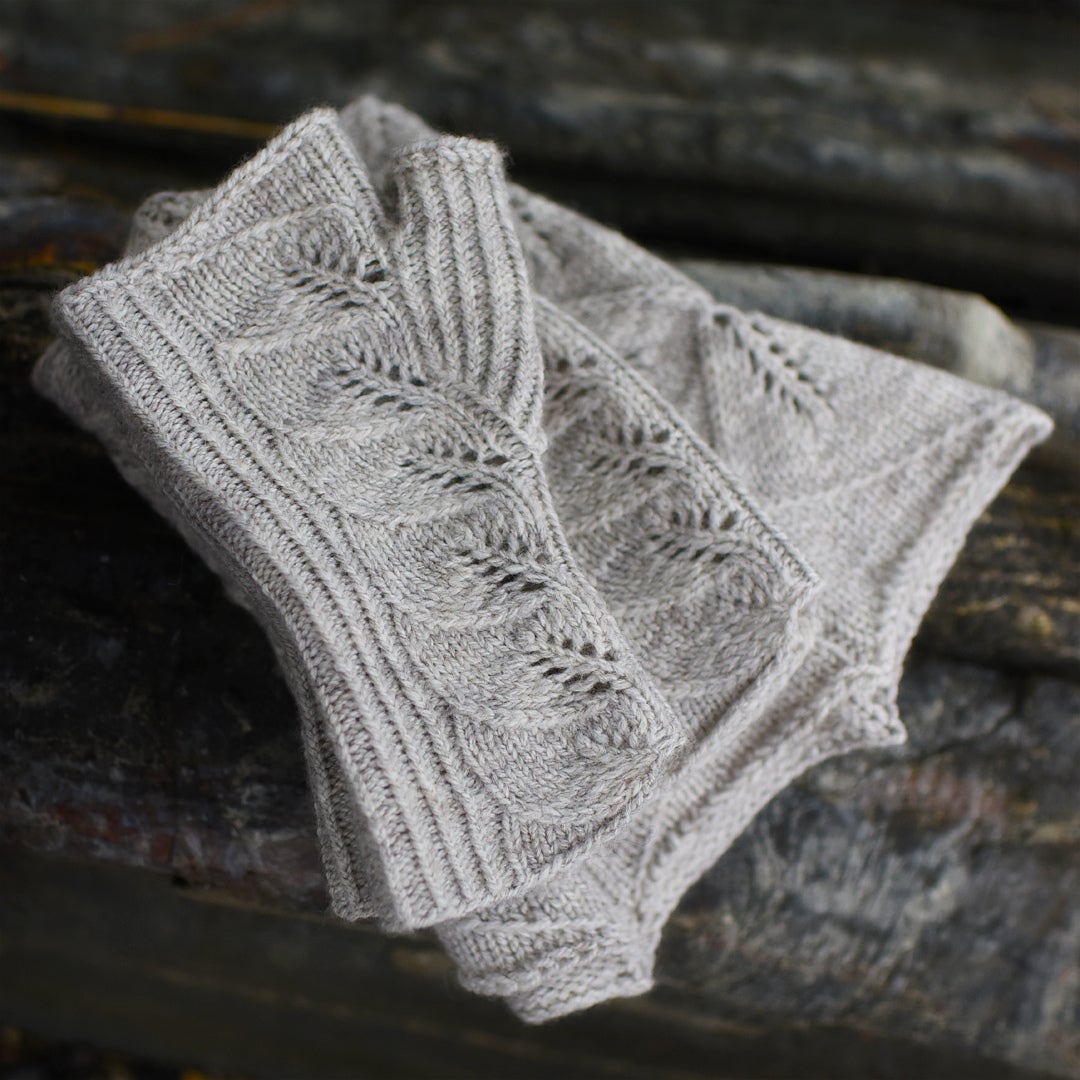 Yon
On Sale
$8.00
---
Yon
adv
at or in that more or less distant place
---
As far as I can tell, two things are true about pretty much all knitting. Knitting leaves is more fun than it has any right to be (so easy, so tidy, so satisfying), and accessories are better in sets.
Which is why I'm delighted to add this lovely, lacy cowl to the cuffs (
Hither
) and hat (
Thither
) that came out earlier. And while I
probably
won't wear all three at once, there's seriously a part of me that loves knowing I could (and I sort of doubt I'm alone in this).
---
The pattern includes instructions for both a taller and a shorter version of the cowl (the shorter one is shown in the pictures). Don't worry, you don't have to decide which you want to make right away! You'll knit for a little while, then try it on (or measure) and see which height you like better.
Both versions come in three sizes (100, 120, 140 stitch cast on) and two gauges (5 and 6 stitches per inch), so there's plenty of flexibility to make the size that feels most comfortable for you. The cowls are tapered (the top is about half the size of the bottom), as I find that makes for the best fit (plenty of fabric at first to keep you warm, not too much up top to get in your way).
The piece in the pictures was knit at 5 stitches per inch. It's 40 inches around at the widest point, 20 inches around at the narrowest point, 9 inches tall, and shown on a size 16 dress form. The sample took 275 yards of yarn (if you want a really big cowl, 375-400 is a safer bet).
---
These are perfect for you if:
- You're as taken with knitted leaves as I am
- You want a mellow project that looks impressive when you're done
- You know in your heart of hearts that accessories are better in sets
They're not for you if:
- You don't like charts (the pattern uses charts)
- You hate swatching (you need to swatch to check your needle size)
---
If you're interested in the companion hat or mitts (shown in the next to last last few pictures), you can find them
here
and
here
. If you buy all three patterns together at the same time, you'll get 50% off the second and third patterns (make sure you see the discount before you pay, the price for all three pieces together should be $16.00).