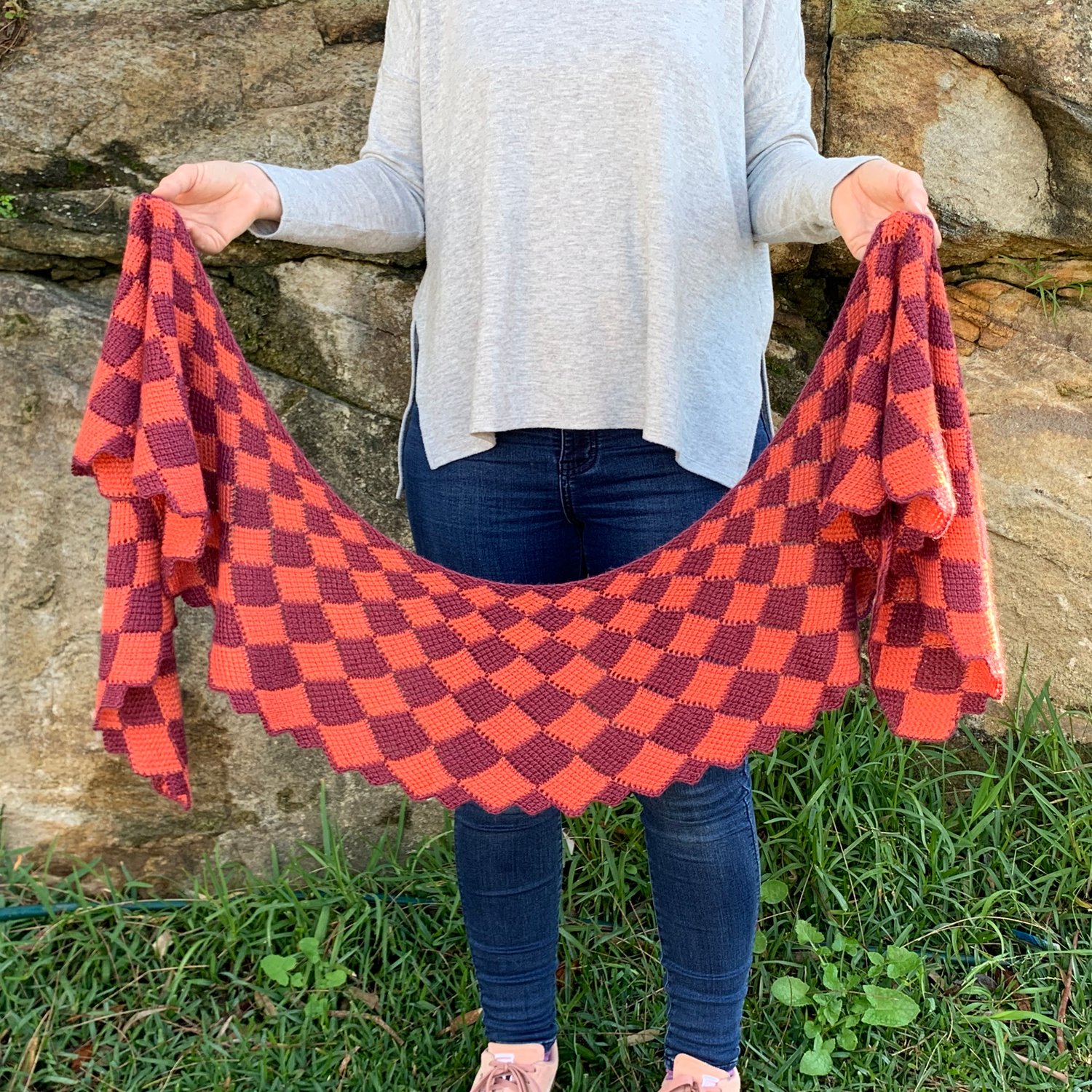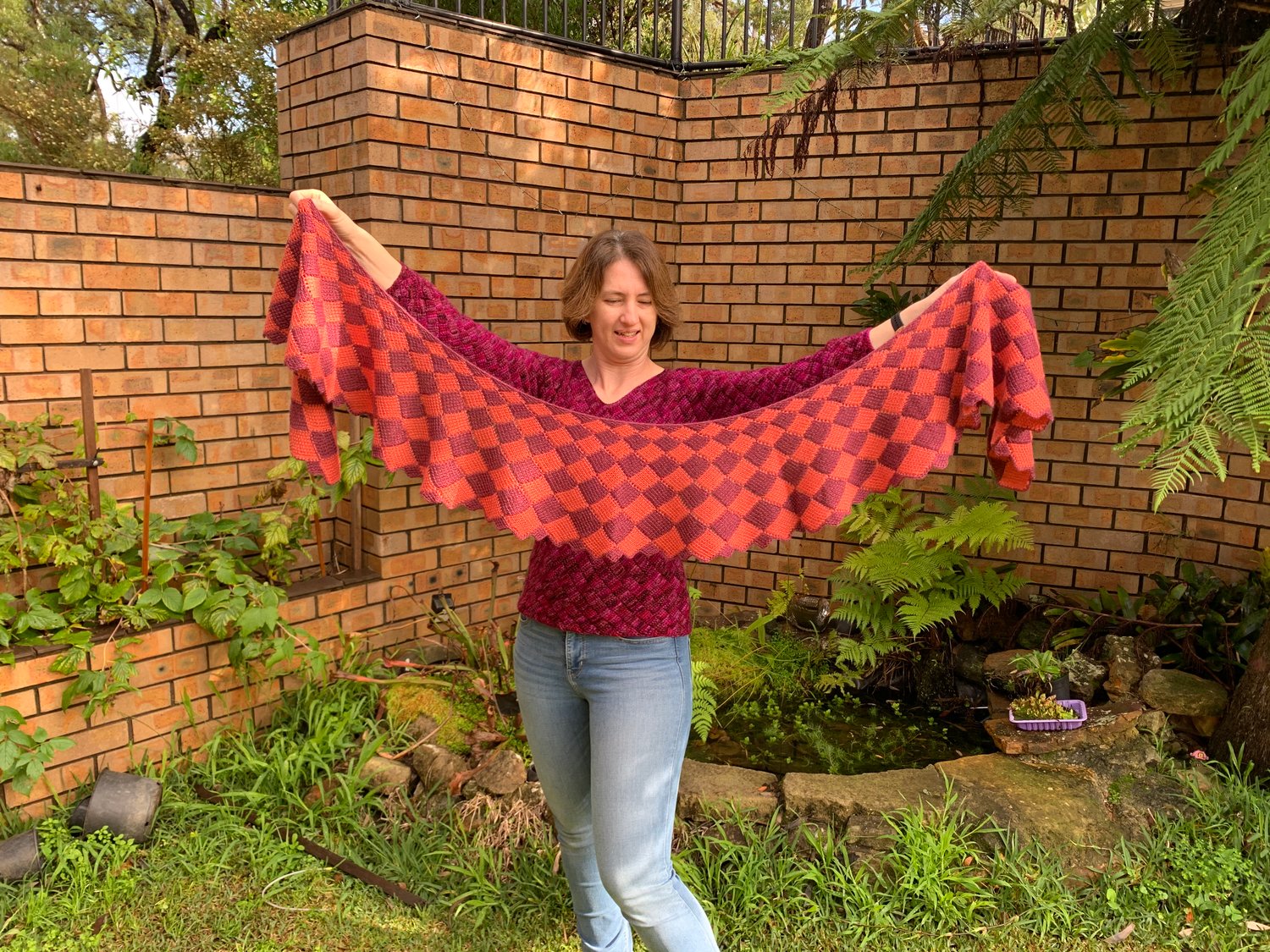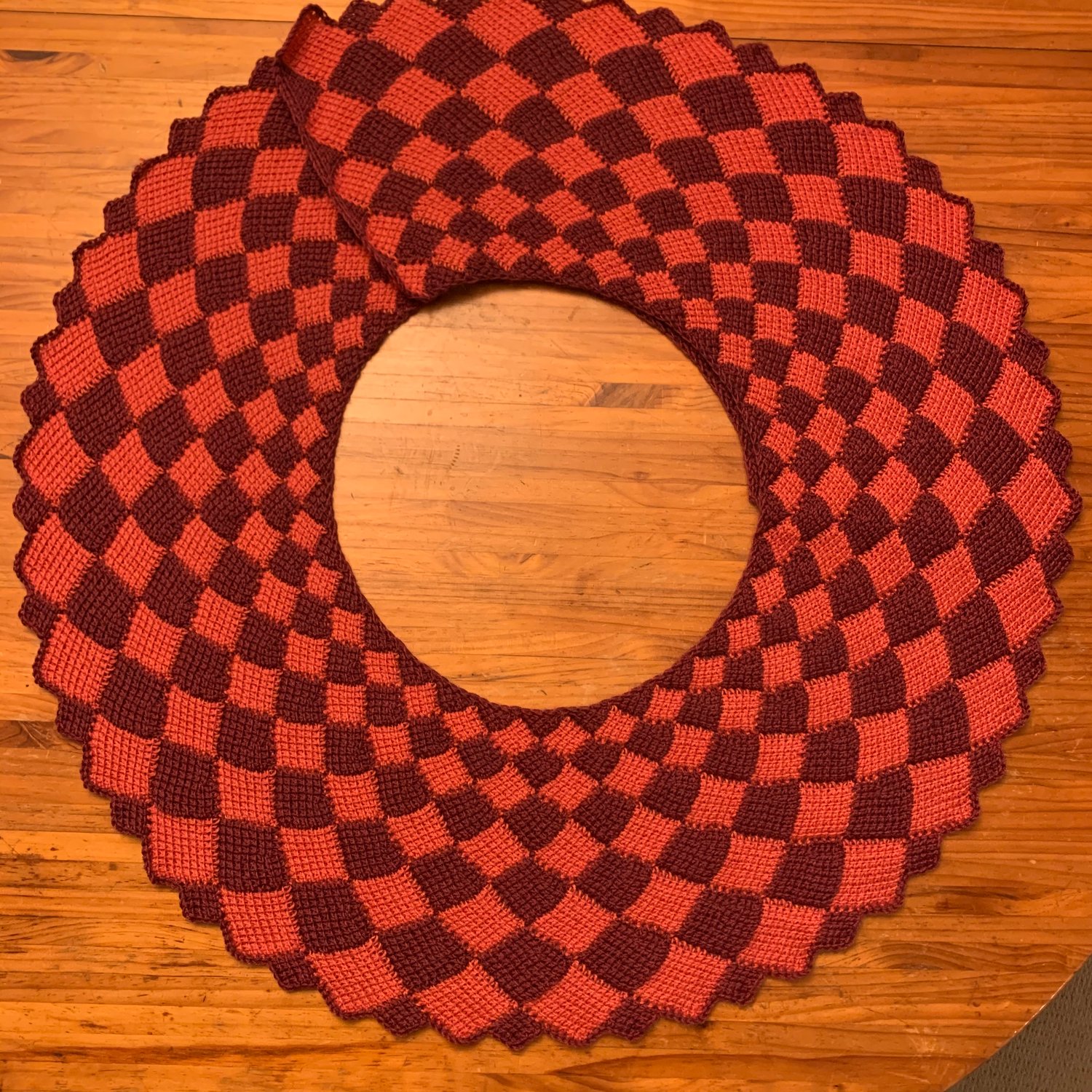 Tessellated Shawl
On Sale
A$6.00
This product is a pattern for a tunisian crochet shawl.

The Tessellated Shawl will introduce makers to entrelac square formations and how to increase them to make a curved shape. It is adaptable to any yarn and hook size and can be made as wide or narrow as you like – the inside curve of the pattern sample measures 185cm. It will look equally great all in one colour or several. Have some fun with your yarn stash and make something interesting and functional.

Part of the Tessellate Me pattern series by Abbeymade (#2). #TessellatedShawl #TessellateMe #Abbeymade

The pattern prototype was made using Australian 4ply (fingering) weight yarn. But the shawl isn't restricted to this yarn weight. It will be extra snuggly in 8ply (DK) and lovely in 5ply (sport).

You can make your shawl as wide as you want it to be. This will be determined by the first row.

The pattern explains every step and includes a photo tutorial for each stage of the shawl.

Please share you finished makes with me on Instagram via @abbeymade or in your project page! I love to see your creations.