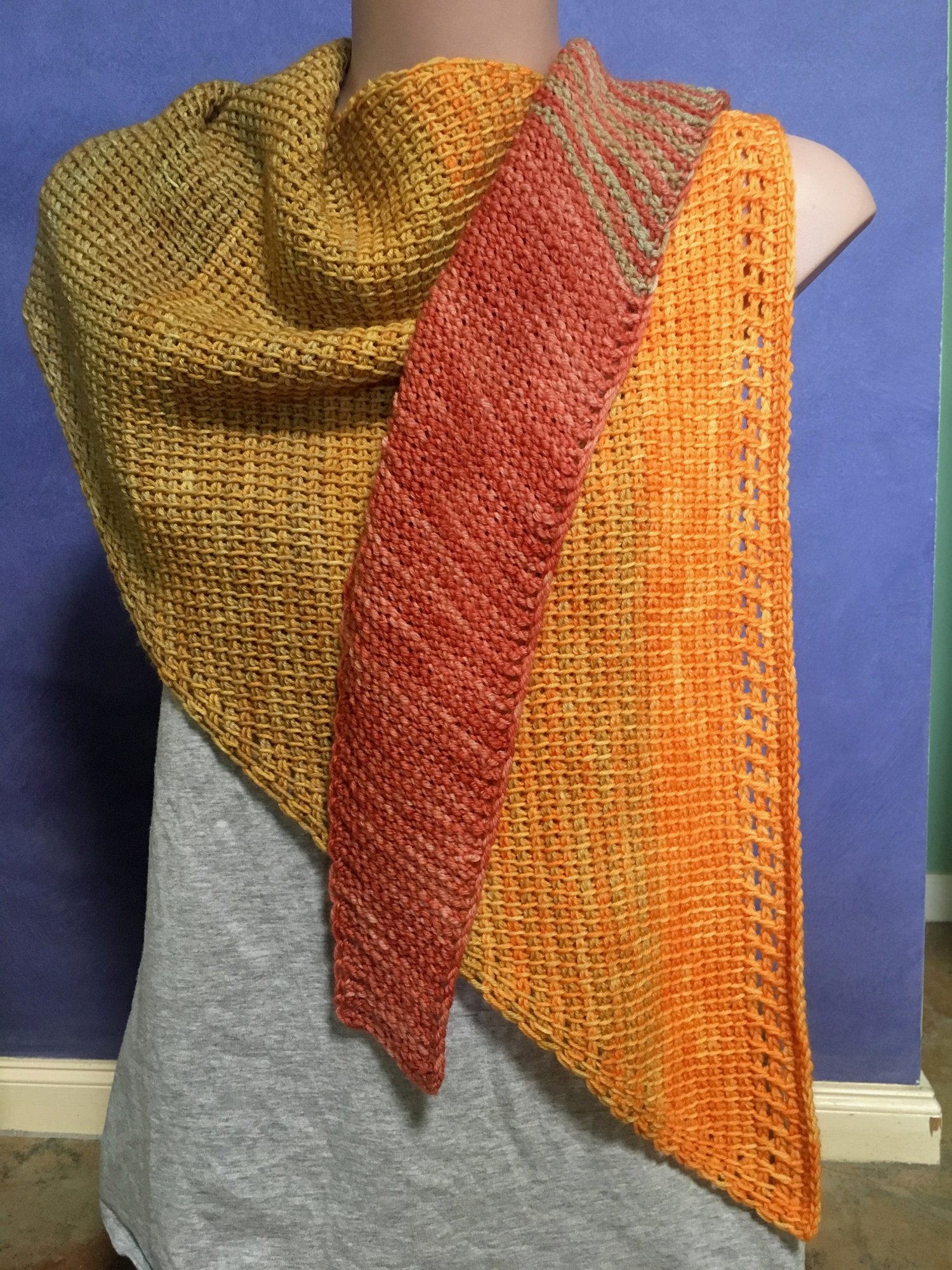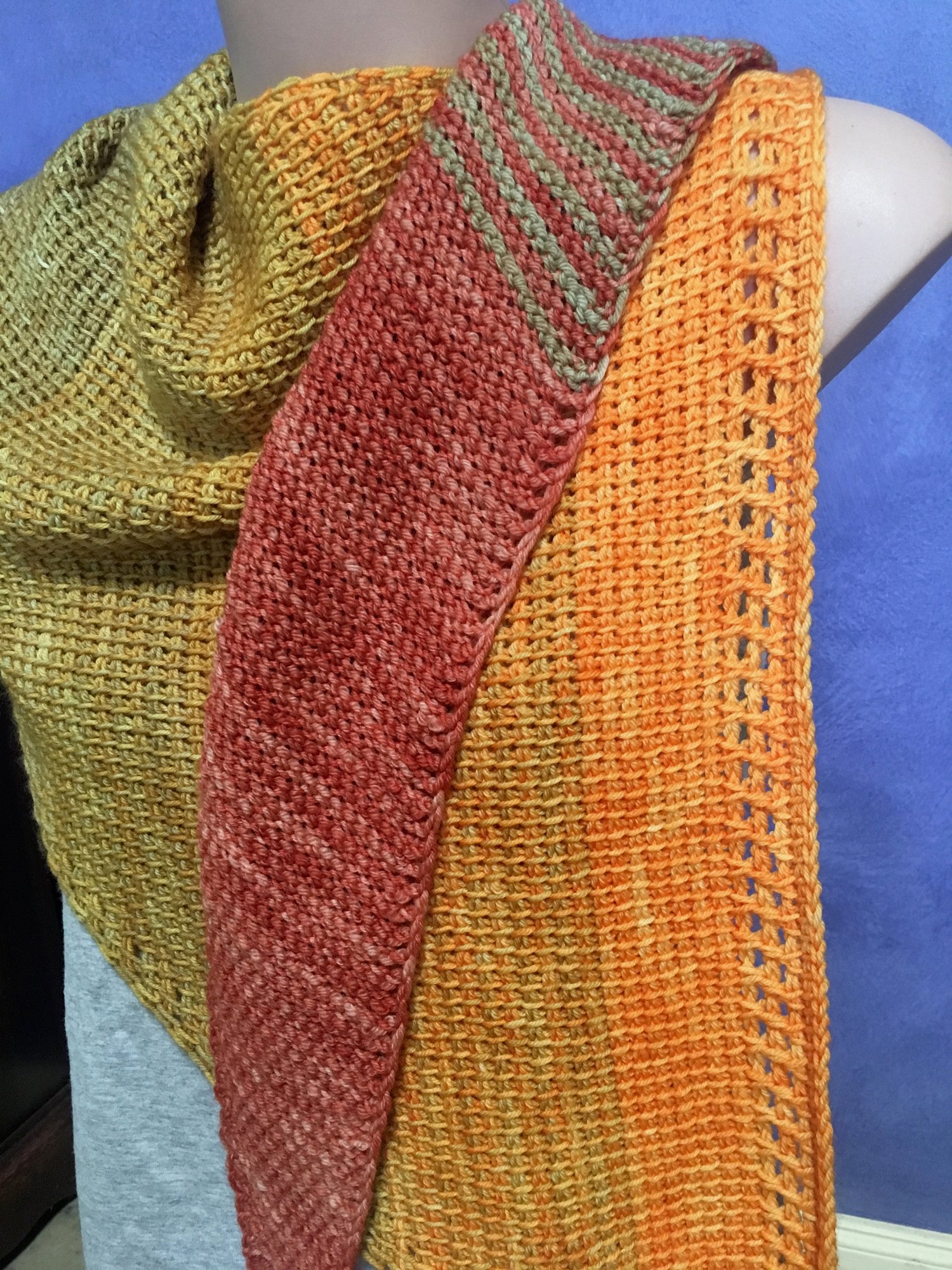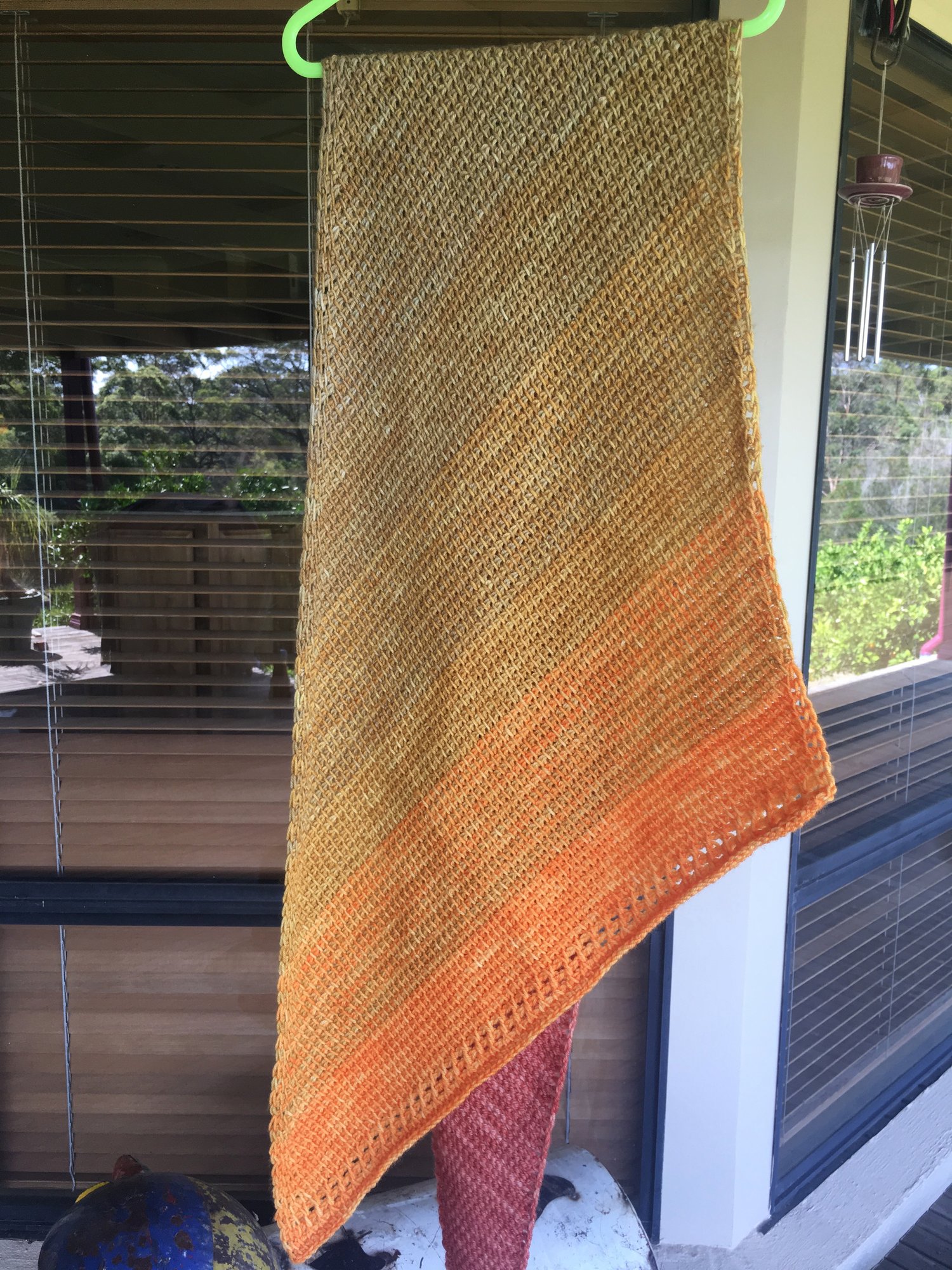 Desert Sunset
On Sale
A$5.00
This pattern was made specifically for Waratah Fibres hand-dyed mini skeins sock yarn (it will also work with any other mini skein pack).

This is a pack of 5 colours that will blend when worked alongside each other. The pack is a total of 125g, each mini skein being 25g.

Kitchen scales will be useful for measuring quantities of yarn used for each section.

The pattern uses Tunisian simple stitch, simple increases and decreases. There are colour changes at the end of the return pass.

A standard crochet hook can be used for the first part of the shawl but you will require a cabled hook to hold the stitches when the shawl becomes wider.

I used a 6.5mm hook. You may need a smaller hook to achieve your desired look (I have a tighter tension than many hookers).