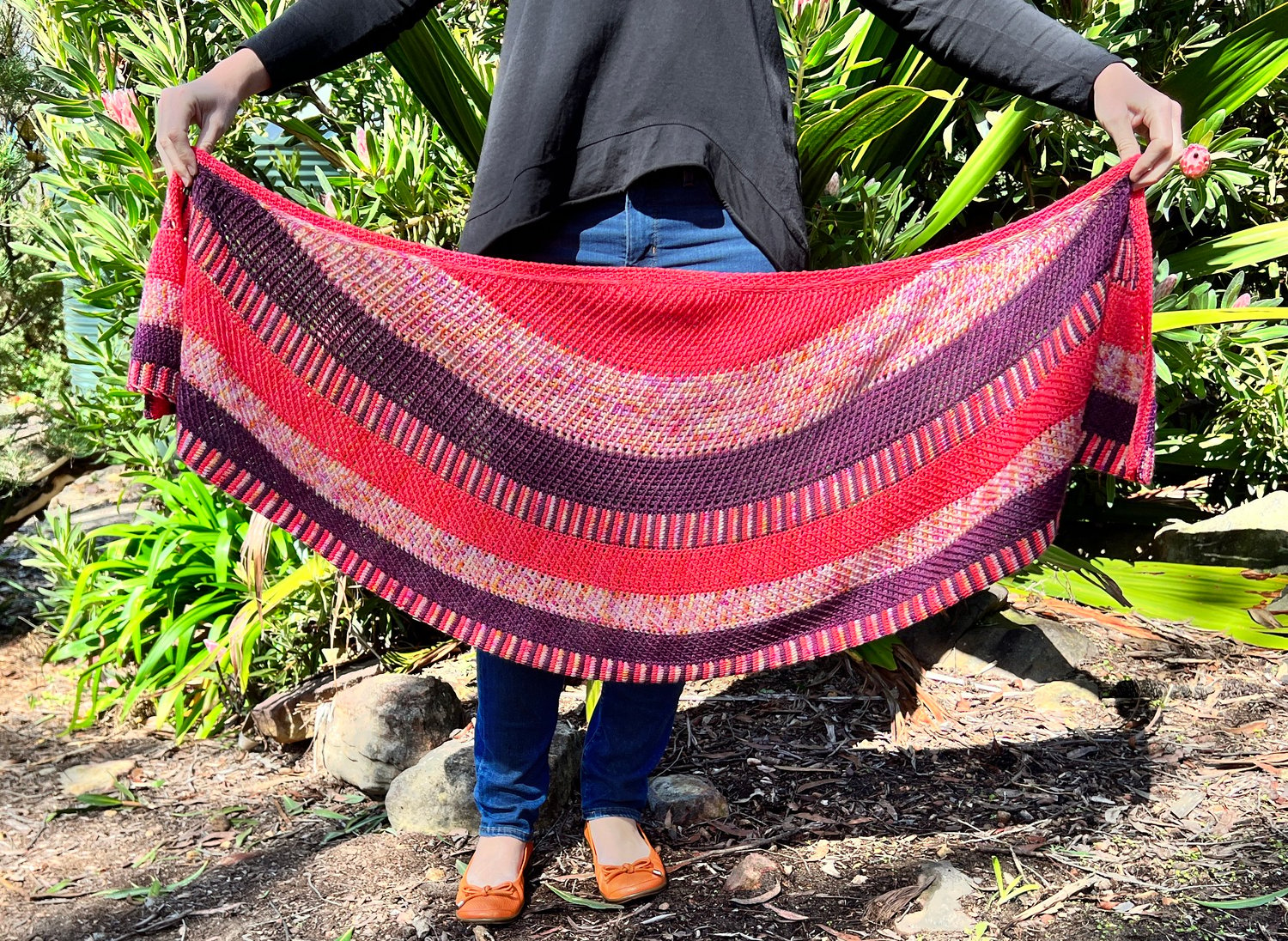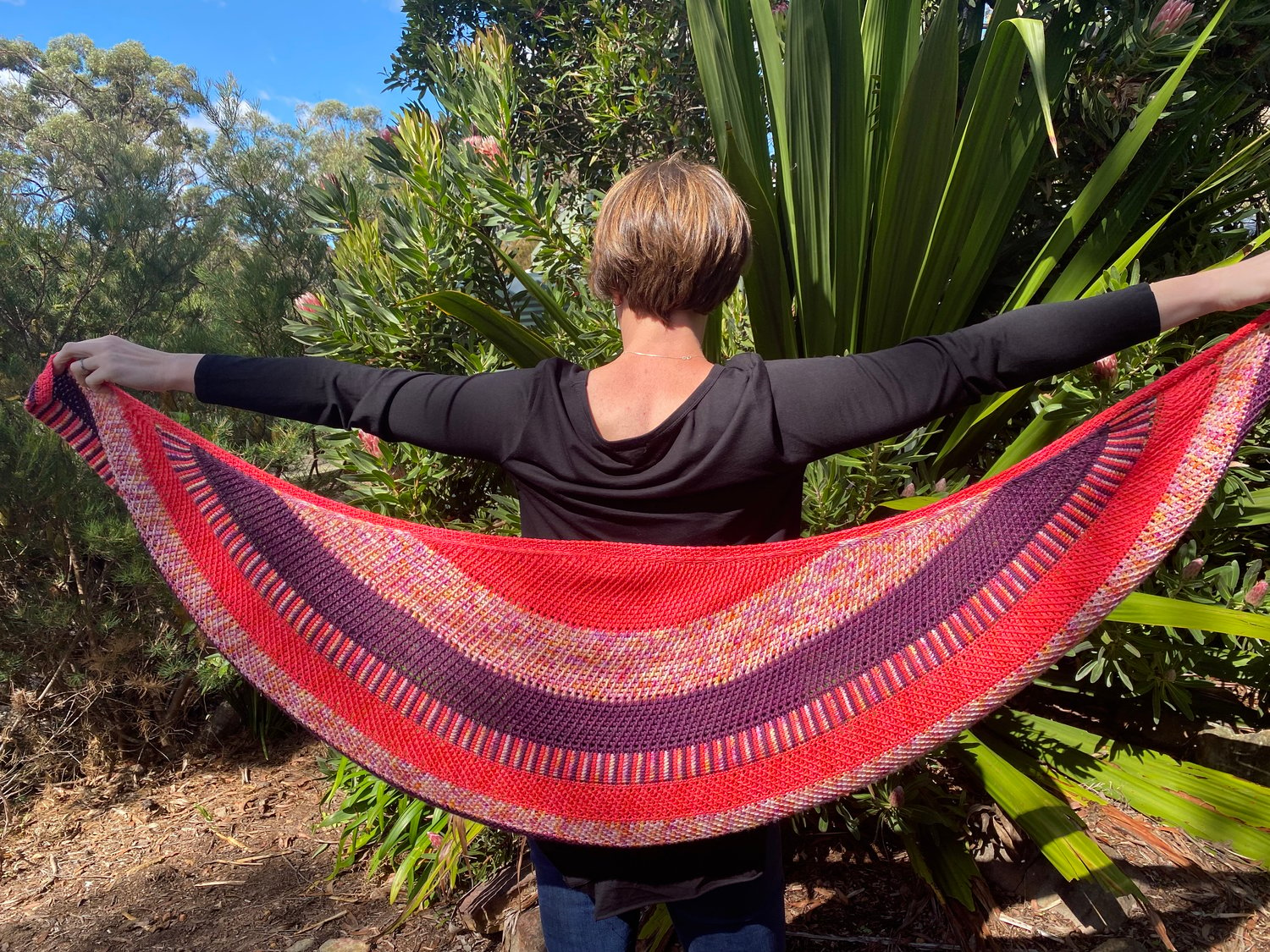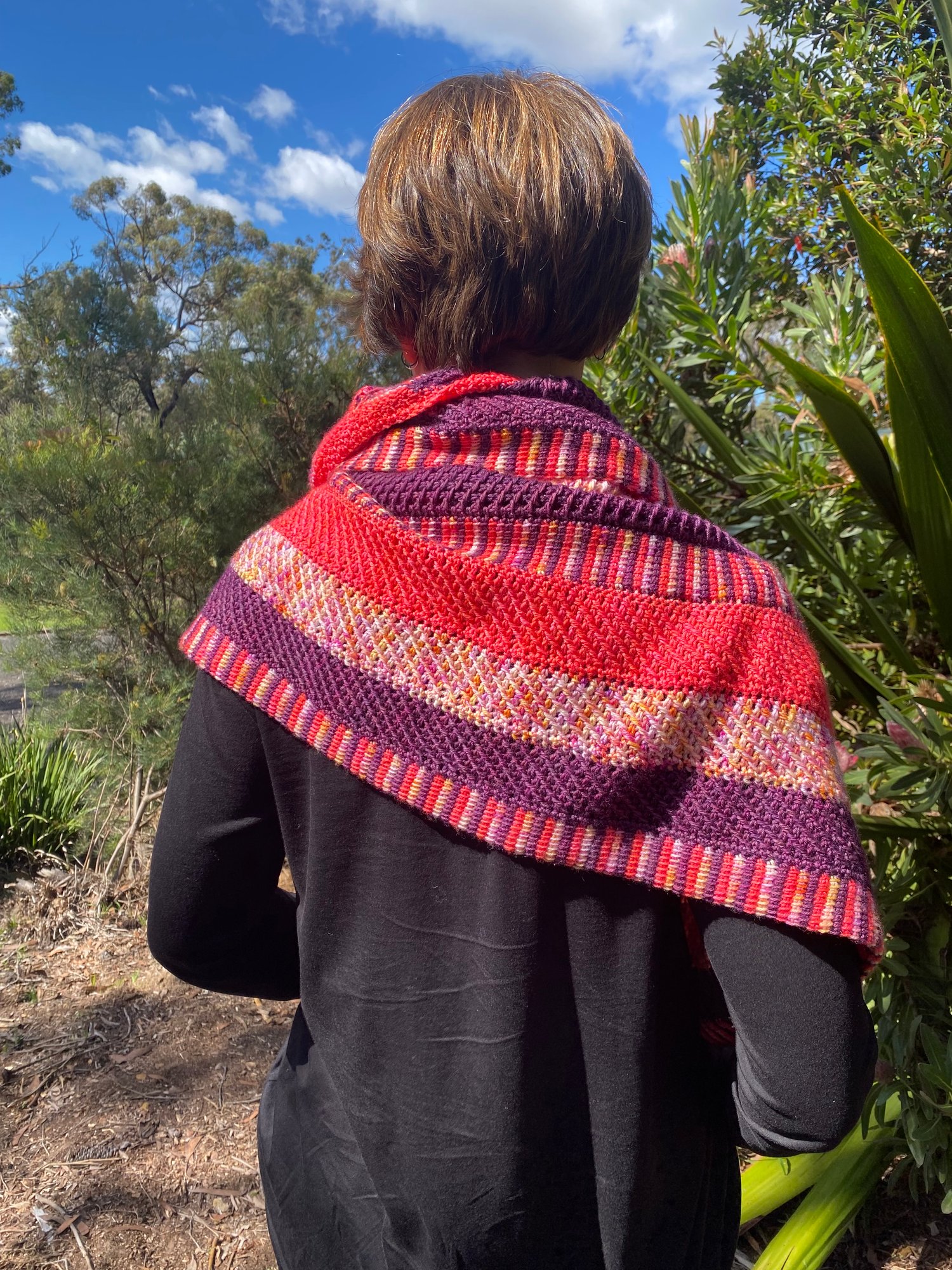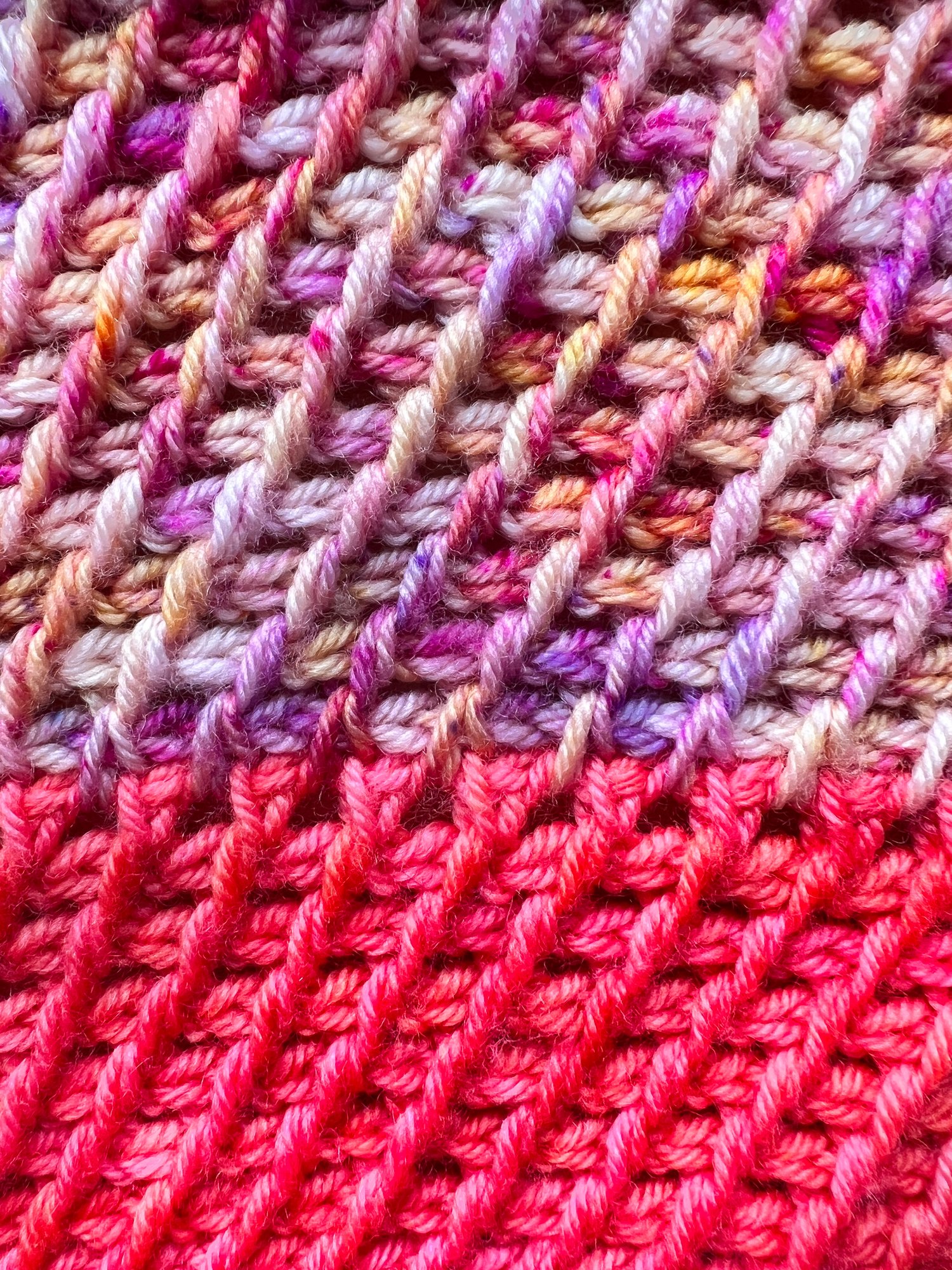 Nefta Shawl
On Sale
This product is a pattern for a Tunisian crochet shawl.
Nefta is a town in the Republic of Tunisia. Tunisia is not the home of Tunisian crochet but it's hard to resist drawing inspiration from a place of vast desert landscapes and of course, the backdrop of loads of Star Wars! The Nefta Shawl is a pattern for big contrasts, just like where the desert sands meets an orange sunset in Nefta.
I was lucky enough to be invited by Deb and Janine from Skein Sisters to try out some of their Fabulous Sock yarn for a new design. Together we chose three contrasting colours from their new colour collection and then I was told to 'go play'. Who can say no to that?
Nefta is an elongated crescent shawl made in Tunisian crochet with a cabled hook. It's really big and cosy: so good for wrapping yourself up on a wintery day or wearing more loosely for a fashion statement rather than warmth!
Nefta Size 
Length of straight edge: 184cm/72in 
Depth in middle of arc: 52cm/20.5
Yarn 
Choose three contrasting colours of yarn with a minimum of 400m per 100g. If your chosen yarn has less meterage you will run out of yarn. Some of my testers can attest to this so please consider this your fair warning! 
I used Skein Sisters Fabulous Sock colours, Popsicle, Lollipop and Spellbound
Hooks
5.5mm hook interchangeable crochet hook with detachable cable at least 40cm/15.74in for shawl.
5mm (or a hook .5mm smaller than hook used for shawl) for edging. I always use CATCH hooks for my projects - they're simply the best.
Skills 
A sound knowledge of basic Tunisian crochet is required prior to making this shawl. This is not recommended as a 'first project' in Tunisian crochet. 
The pattern is fully written and comes with both right and left-handed charts. 
A video tutorial is provided for working the 'diagonal texture' pattern which is dominant in this pattern. Diagonal texture is made with tss2tog and yarn overs but is not commonly used in tunisian designs, thus it may be new to you. 
A second video is provided for changing colours with ease. 
You will be working both in long rows at the start and then in short rows for the remainder of the shawl. A cable that is removable from your hook is ideal - you won't need the cable for the whole shawl.