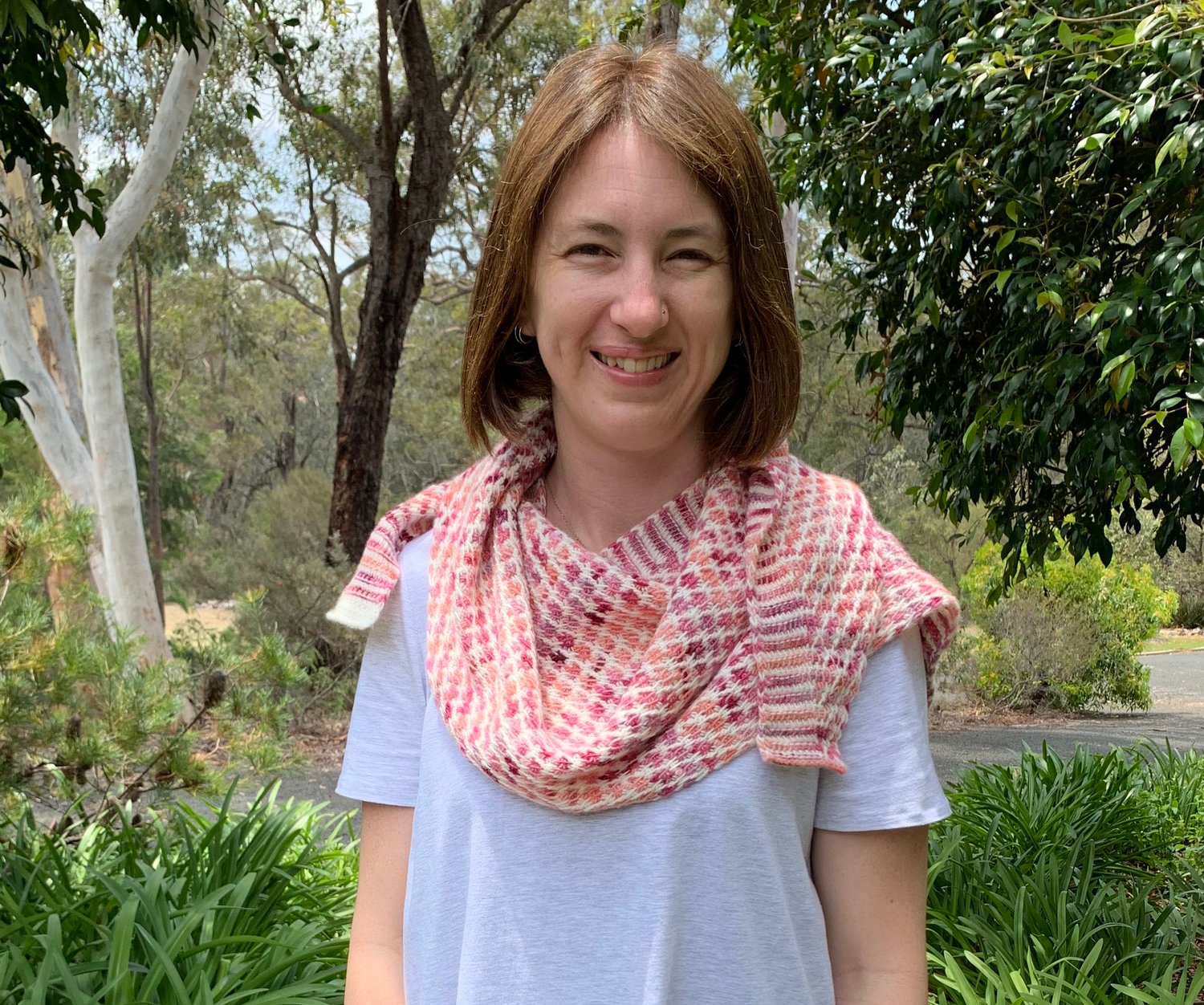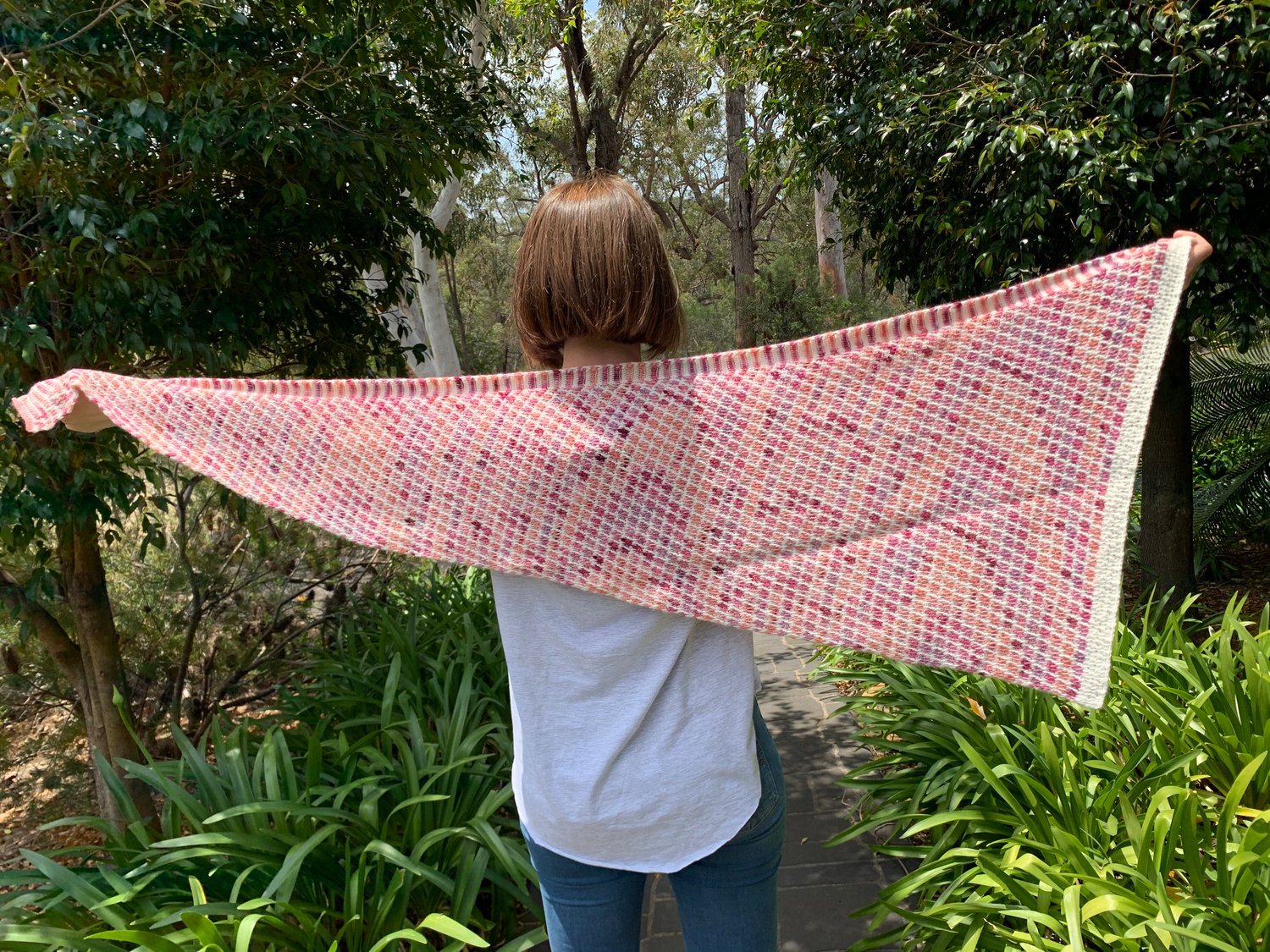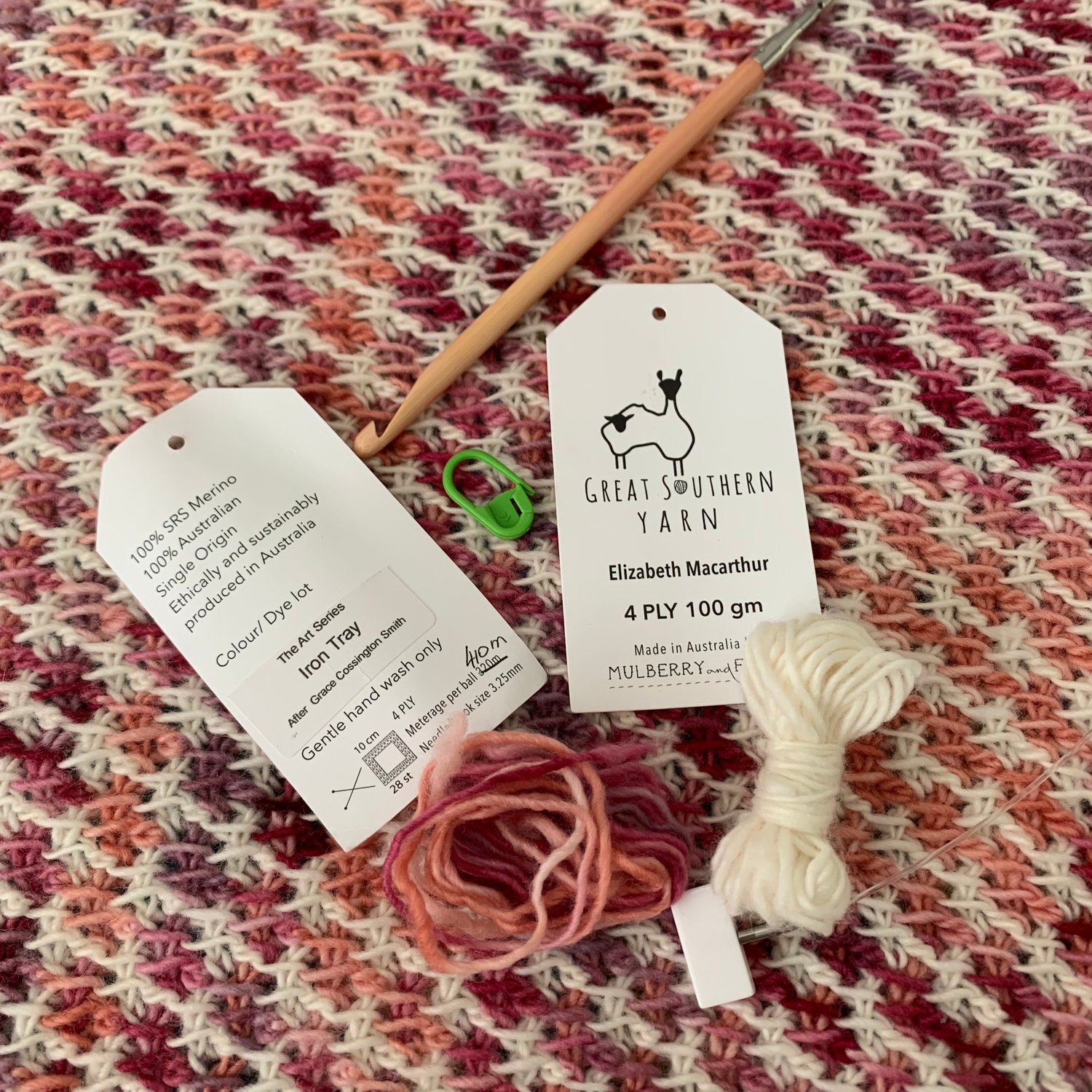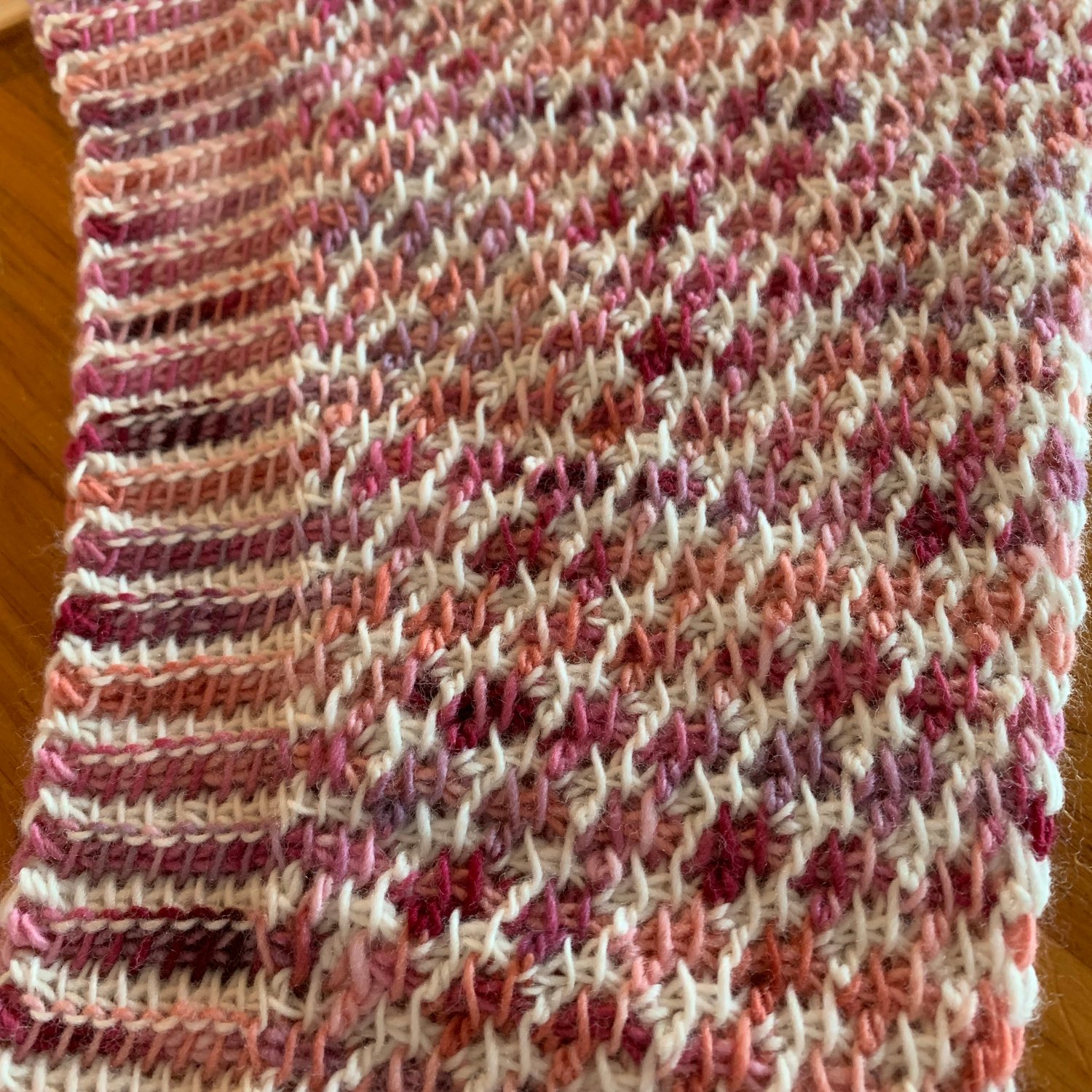 Eeva
On Sale
A$5.00
This product is a pattern for a tunisian crocheted shawl. 
Eeva is a triangular shawl that gradually increases in width on every second row.
It is best worked in two colours in order to see the stitch pattern clearly. I would suggest one plain colour worked with one variegated or gradient skein of yarn. It would also work in two solid contrasting colours.
You will need a hook with a cable. It is helpful to have a hook with different lengths of detachable cables so you can change the length based on which part of the shawl you are working on.
The pattern is easily memorisable. Each row is composed of two parts, the first being a lace pattern consisting of simple stitch and Tunisian double crochet and a ribbed section made with simple and purl stitches (tss & tps).
Makers are not limited to the fibre they use. While the prototype is made using premium single plied merino, I suggest that it would work well in just about any fibre. Just be careful of a little potential stiffness if choosing linen or cotton - perhaps go up a hook size for these fibres and be sure to block carefully.
Both right and left-handed charts areincluded in the pattern.
About the yarn I used
I have used Elizabeth Macarthur 4 ply (fingering weight) single spun SRS ethical merino yarn by Great Southern Yarn (in Australia). This is a premium yarn and it's just divine. The colourway of the pink skein is called Iron Tray and was inspired by Australian artist, Grace Cossington-Smith. I purchased this yarn at the 2019 Bendigo Sheep Show and I got to meet the dyer. These guys really know their product, it gives me joy to use such a wonderful product in my designs. You can find out more about this yarn
here
.
100g = 410m/448y